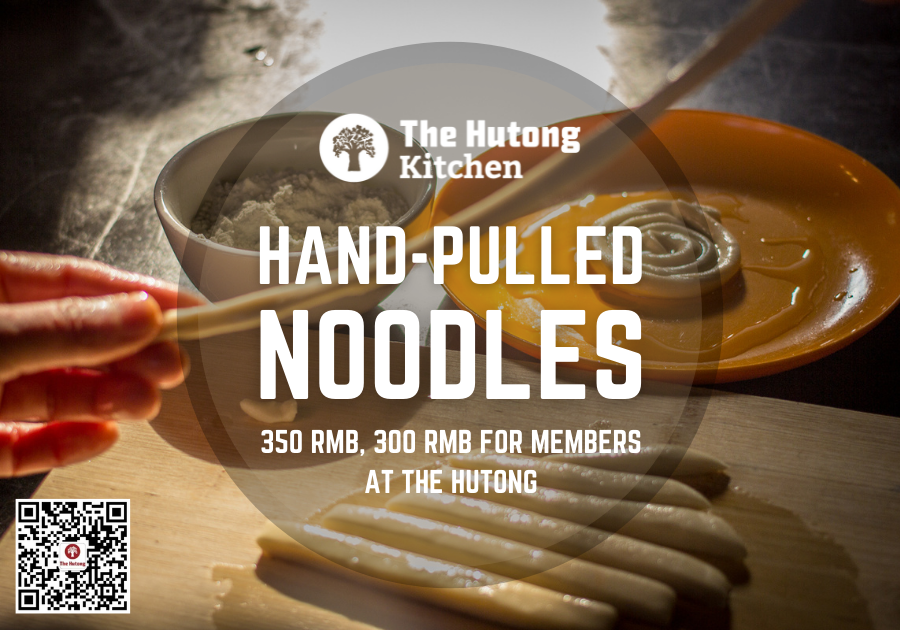 Hand-Pulled Noodles
Date: 
Saturday 23rd Dec.
Time:
10:30- 13:00
Cost:
350 RMB, 300 RMB for
members
Cultural Bite
The art of making Lamian or hand-pulled noodles is an old tradition in China, dating back to 1504. They differ from region to region but the principle is the same: kneading the dough and repeatedly stretching it to produce many strands of thin, long noodles.
What You'll Learn
The process of making hand-pulled noodles looks complicated but we break down the steps and show you how to perfect your noodles. Alongside the noodles, we will show you how to prepare a sweet and seasonal Xinjiang sauce.

For our other classes and events happening at The Hutong:  http://www.thehutong.com/events~
---