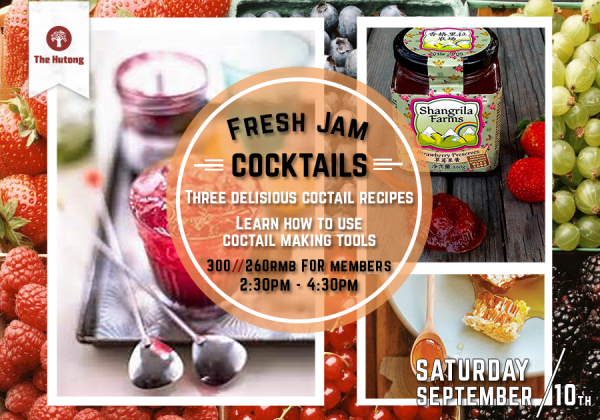 Fresh Jam Cocktail Making Class
Date: Saturday, September  10th
Time: 14:30pm – 16:30pm
Cost: 300RMB, 260RMB for members
Ever wondered how to make a cocktail on your own by using all the shakers, mixers and measurers, etc.? What are the dos and don'ts in the world of modern cocktail making? As September is coming and the summer is leaving us, our holiday spirits are not.
On 10th of September, we will partner with Shangri-La Farms to present you a fun and organic food inspired cocktail making class.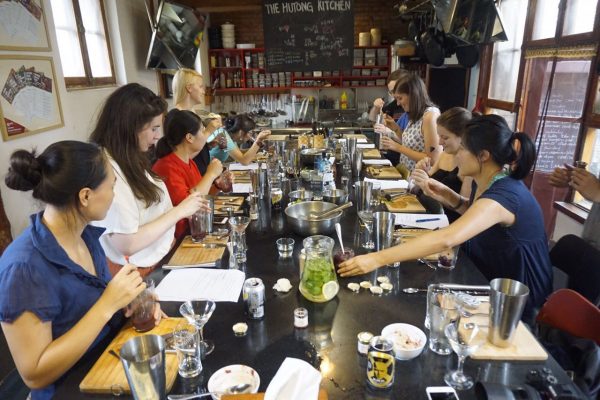 At The Hutong, we aim to use the freshest ingredients incorporated with try & tested delicious recipes, to make sure we deliver the best culinary learning experience for our students. Not only you will enjoy the drinks we are going to make during the class, you will also able to walk away with the fundamental cocktail making skills that help you to create more drinks at home. Guaranteed you will surprise the other party goers during your next party!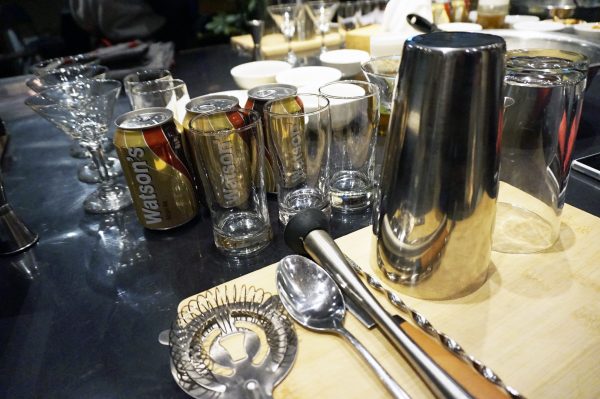 Our guest bartender extraordinaire Eric Liu (drink master at Maomaochong Bar and Restaurant) will put a delicious spin on three new cocktails. Named as one of the Beijing's eight best mixologists, Eric pays great attention to the drinks he makes while using the freshest seasonal ingredients he can get his hands on. At the same time, Eric always tries to be creative even for the simplest drink he mixes, as he celebrates both originality and creativity when making drinks.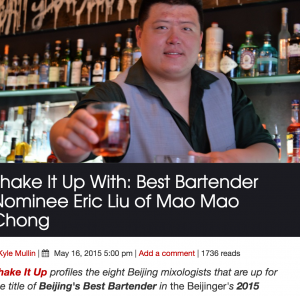 (Eric Liu from Maomaochong Bar & Restaurant)
By using only all natural and locally sourced ingredients, Shangrila Farms' products are both high in quality, taste and environmental friendly. You will have the chance to try the jams and honey provided by Shangrila Farms, and all of the jams will be available for purchase after the class. Make sure to pick up a jar or two to bring home with you!
Our Cocktail Menu
Apricot & Passionfruit Gin Fizz
A Gin Fizz is probably the best known cocktail in the fizz drink family. The Apricot & Passion Fruit jam will add fresh and sweet & sour taste to the drink.
Jam Bramble
This classic recipe can go well with many types of jams and spirits, so fruity and refreshing, it is a perfect late summer drink.
Bee's Knees    
It might sounds very sweet at the first glance of the drink's name, Bee's Knee recipe was widely used to cover the bath tub gin's bad odor in the 1920s. However, with quality ingredients and spirits, this drink is very light. Since honey is a nature sweetener, blended with lemon, it brings out the best taste of your favorite gin.
This event is limited in 16 people only, to reserve your space for the class, making a booking now!