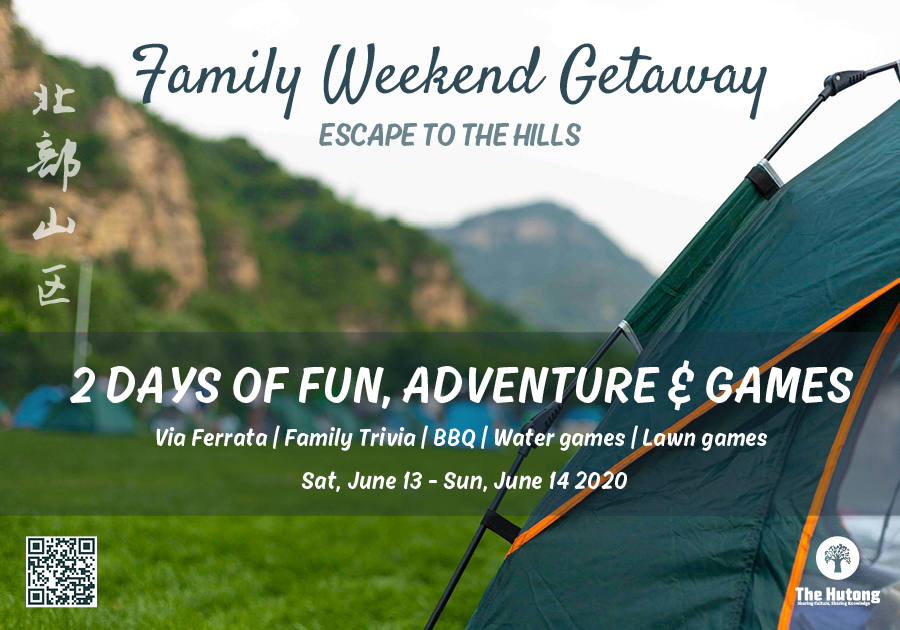 Who can believe we've been in virtual lockdown for almost
three
months! Summer is finally here, the "
T
wo
S
essions" about to be over, and quarantine restrictions
starting to ease up, there's no better time to get out to the hills!
With inter-provincial travel still somewhat restricted, and being harder than ever to book that weekend escape yourself, let us take on the logistics, leaving you to just worry about having fun! Join us with your family in Beijing's Northern Hills, and don't worry about the 14 days of quarantine won't await you on your return to the city!
This Family Escape is a fun two day adventure in Beijing's Hills. Staying in camp-cabins (or tents!) at our favourite outdoor base, bigger kids and adults can face their fears on the spectacular Via Ferrata 'cliff walk', everyone can have a splash on the water obstacle course, and we will have plenty of fun and games for young and old alike.
We'll organise your bus transfers, food, entry tickets, book the accommodation, and provide a heap of fun!
Our Overnight Beijing Escape will run on the weekend of:
 

Saturday June 13th to Sunday June 14th 2020.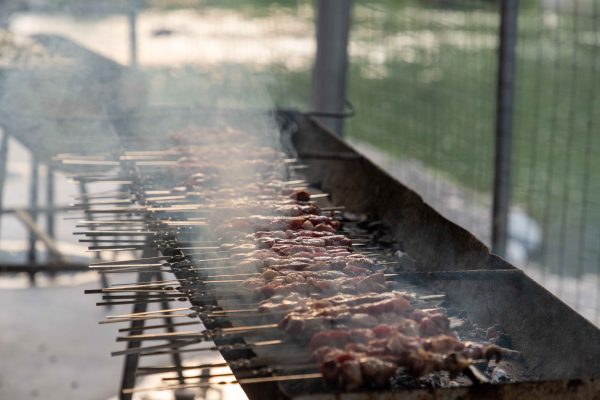 Info:
2 days of fun in Beijing's northern hills, including bus connections, camp cabin accommodation (two beds per cabin), food, drinks, entrance fees and fun. (additional charge for Via Ferrata)
Via Ferrata Difficulty:
None! Anyone with basic fitness will have a great time! (absolutely terrified of heights? and not ready to face your fears: Watch on with a coffee in hand, read a book, go for a riverside stroll 🙂 ) Height/Size restrictions apply so may no be suitable for children 12 and under.

Dates
Saturday June 13th to Sunday June 14th 2020.
 

 
Early Bird Price:
3,950 RMB; Family of 3; 2 x twin share camp cabin accommodation.
3,600 RMB; Camping (BYO tent and gear), tent rental available, email for more info.
630 RMB; additional children staying with paying adults.
Confirm Via Ferrata before you depart and pay the special discount rate of 200RMB on the day
How to Book:
Here is the Yoopay link to make your booking. If you have any questions or would like more information, contact luke[at]thehutong[dot]com.
Serendipity:
Hutong trip leaders travel regularly to destinations and develop relationships with local contacts to provide the most authentic cultural experiences possible. As such, trip itineraries are subject to change, pending the discovery of an even better activity or destination. Itineraries may also be subject to change due to weather, traffic, or government policies.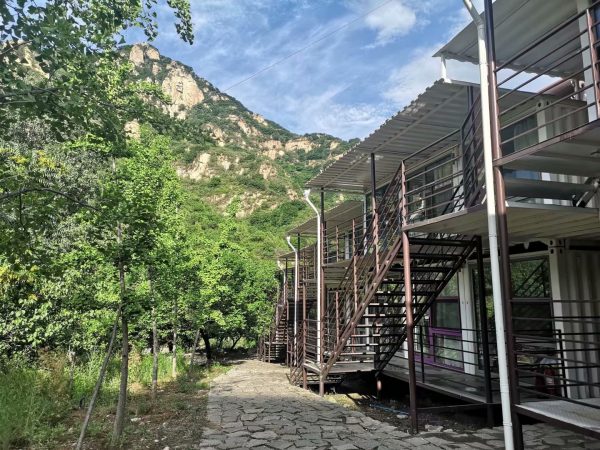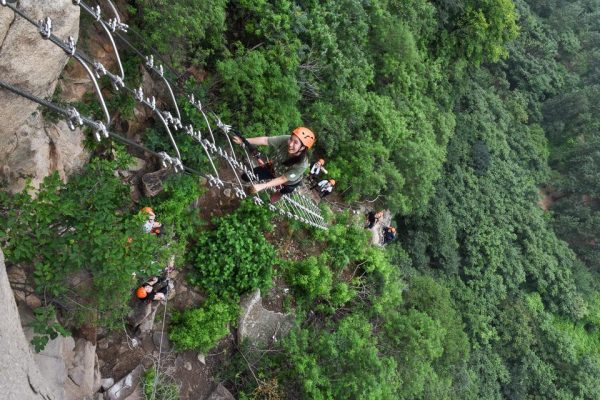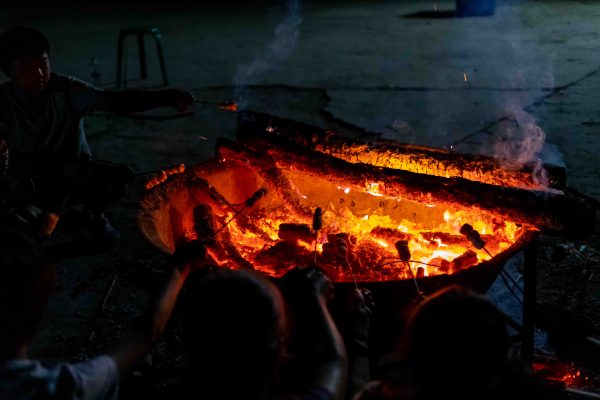 ~~ Follow Us on Wechat ~~