Last fall, we operated a range of creative cultural programs around Beijing from our traditional hutong courtyard and led over two thousand international school students across China to the following destinations:
–  Guangdong Tower of Power –
– Taiwan Spirited Away –
– Sustainable Development Adventures to Inner Mongolia and Moganshan –
– Southern and Northern Yunnan Bike, Hike & Service Journeys –
– Biking Expeditions to Fujian's Tulous –
– History and Action Adventures to Xi'an and The Shaolin Temple –
– Art Immersion programs in Shanghai and Hangzhou –
– Our Experience Beijing, Fun with Food and Hot and Healthy Trips –
– Our Team Building and Leadership Camping Trips at the Great Wall and Hebei –
Fall Testimonials
"The Hutong runs great programs in great, culturally diverse locations. But the thing that sets them apart are the professional and knowledgable staff with a background in education that go the extra mile to make sure the students have an experience they will always remember."
 – John Sorensen, International School of Nanshan Shenzhen.
"The Hutong is the best group I have had the opportunity to work with in my 16 years of doing Week Without Walls programs. They are safety oriented, engaging to students, understand the importance of building solid relationships, great communicators, detail oriented, problem solvers, and an all around fun group of people work with."
– Craig Gingerich, Concordia International School Shanghai.
"We thought we were getting a biking trip to Fujian, but we got so much more. The storytelling, tea picking, delicious food, new friendships, time for reflection, the Tulou's, the sense of adventure and achievement made this one of the best trips I have been involved in."
– Alex Murchie, West Island School of Hong Kong.
"The Hutong Art Mosaic program is the best Art related field trip I could wish for. The trip is tailor made for me and my students, throughout the planning stage the Hutong staff listen to my suggestions and help come up with solutions and ideas."
– Stefanie Goebel, Dalian American International School.
"What a week! Having just spent a week in Guangdong province with the Hutong, both teachers and students have returned to Hong Kong exhausted but exhilarated by our experiences. The professionalism and enthusiasm of staff, the knowledge and passion for the area and the range of activities left me in no doubt that we will be returning with a new group next year."
– Brad Munt, German Swiss International School.
 "The Hutong put a first-class show on for students open to learning about the mysteries and wonder of Beijing. Their enthusiasm and knowledge for the culture are second to none after having worked with two other companies in my thirteen years here."
– Carey Halula, Concordia International School Shanghai.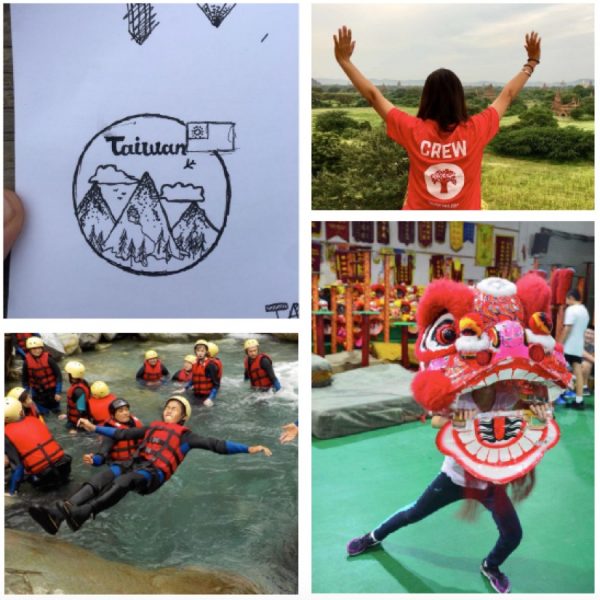 "I was pushed out of my comfort zone every day, and I loved it. The relationships and memories I made were worth every discomfort I experienced on Faith Trek."
– Student, Concordia International School Shanghai.
"The Dalian trip with the Hutong was amazing. There were many exciting activities and some challenging hikes. All in all, a great trip to help us, students, bond with our peers and teachers."
– Student, Beijing City International School.
"The people from the Hutong are very kind. They care very much for us students and I really enjoyed the experience."
– Student, Concordia International School Shanghai.
"The Hutong was a great experience. I had a lot of fun trying new things that I hadn't done before. There were a lot of exciting activities and places to visit."
– Student, Concordia International School Shanghai (CISS – SH)
"Although it was a very physically challenging experience, I am so glad I attended! I got a lot closer to my friends and there is just something so unique about the simplicity of being around nature and learning about a culture. It was a unique experience that I could go on and on about and I most definitely will remember it forever!"
– Student, Beijing International Bilingual Academy (BIBA – BJ)