For this year's Winter holiday, a group of adventurous young explorers from ISB Middle School embarked upon a journey to China's Southwestern Yunnan Province.  This ethnically rich and culturally diverse location gave all participants many chances to challenge themselves physically as they powered through cycling over beautiful terrain and hiking up to hidden waterfalls.  From making pu'er tea cakes, getting their hands dirty with homemade pottery, singing ethnic Hani songs with locals, feeding and washing elephants, and engaging with homestay families and school children in small villages in the mountainous regions, there was something interesting for every type of learner and traveler.  But let's hear about this trip in the students' own words.  Each day, a group of brave "journalists" documented the day's highlights.  Read below to see the trip from their eyes: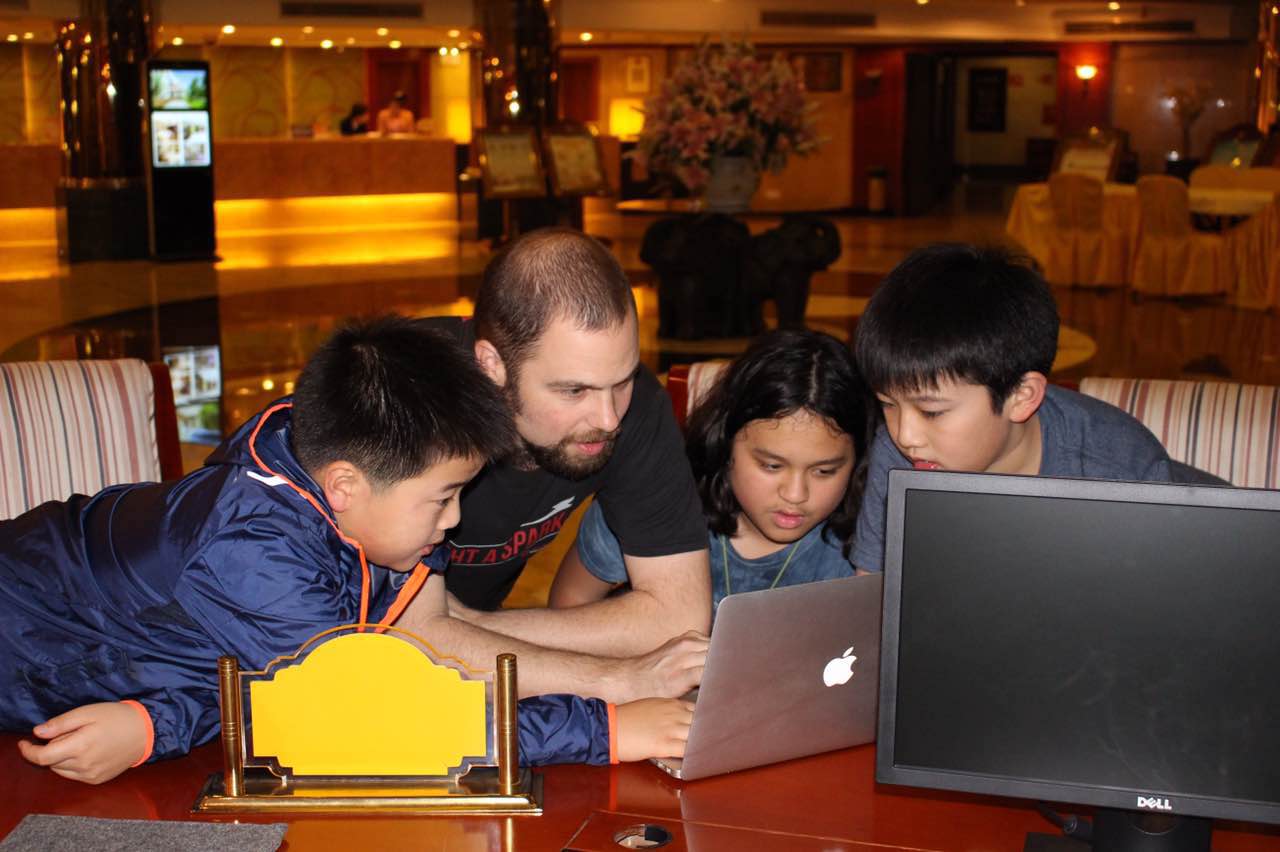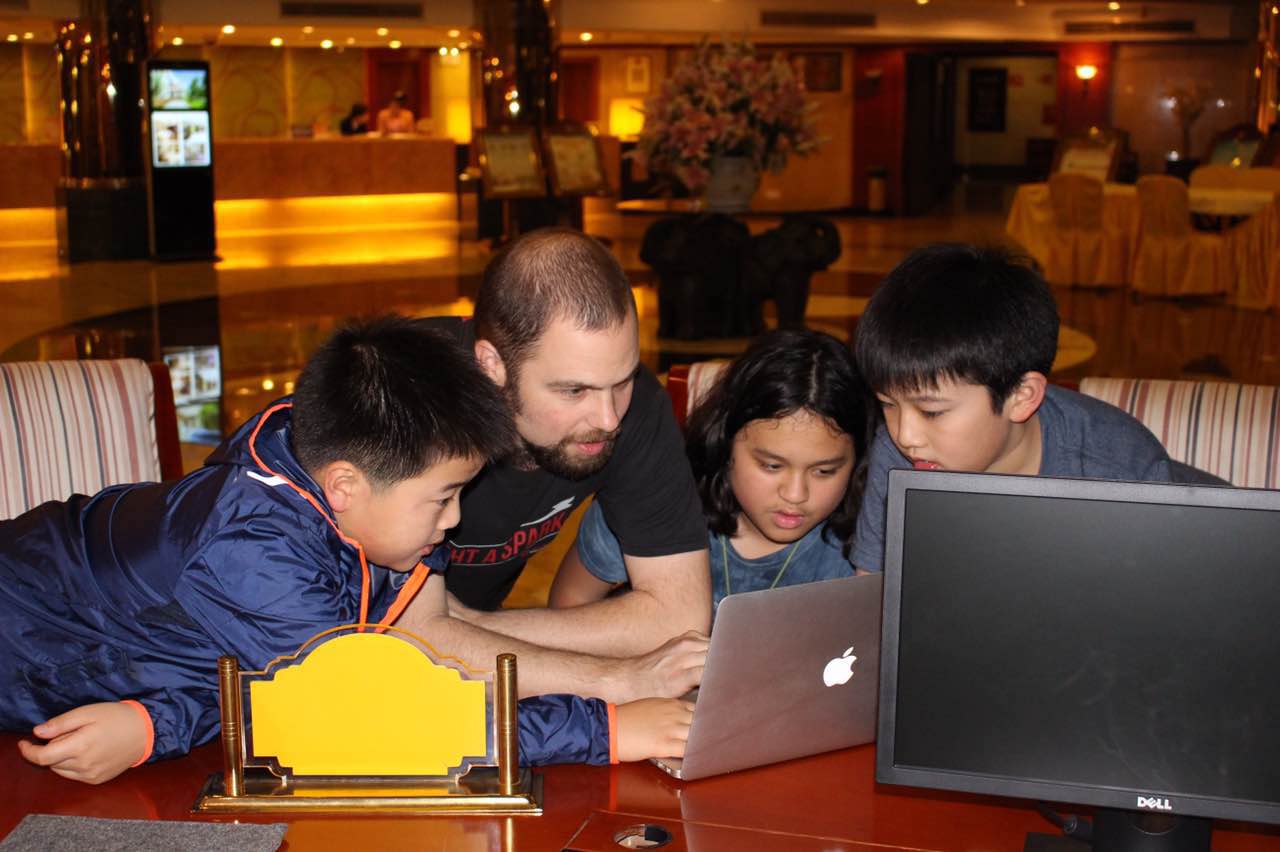 December 17th: Ryan, James and Decálnd.
This morning we woke up at 8:30 and had breakfast, the food had an interesting diversity consisted of meats, vegetables and dairy products. After we had breakfast, we did an ice breaker activity to get to know each other better, we thought of actions that matched our first letter in our names, and example was Ryan Running. After the activity, we took a walk to the bicycle shop. There we learned how to safely navigate the roads and how to use proper biking hand signals. After going through the hand signals, we settled up our bikes and we started doing practice laps to get used to the bikes and how they worked. We ate lunch after that and it was really good. It was the food from here and the fish was caught in the Mekong river. We went back to the bike workshop after and took a ride around Jinghong all the way to the Mekong river. There, we saw the view and practiced switching gears and going up and down hill. Unfortunately we interrupt this program for breaking news; two of the bikers from The Hutong group has broken down. One of them had a broken wheel and the other had a flat tire, their names were Dying Declan and Jumping Jeffery. Their locations are unknown. Thank You for Watching — The Daily Declánd— (this program was proudly sponsored by Declánd Industries and The Hutong.) Then we had free time. Some read books some swam in the hotel pool and others either slept or took showers. After a wonderful free time everyone recovered and was pumped for the night market. the highlights were everything. the end.
December 18th: Catherine and Erica
News flash!!!
Reporter: Welcome to News flash!!! Today I will introduce you to a special visitor guest and interview her about her exciting trip!!
Person: Good evening Reporter! Busy day…
Reporter: I've heard that you journeyed to elephant valley? If you could summarise this experience in 3 sentences, what would you say?
Person: First, I went to a nature hike where we explored different species of plants, and animals one of which was the Gibbon. After the wonderful journey from the hike, I finally reached the elephant stables, we had to clean the stables, feed them, and wash the elephants, it was remarkable! Tired from our first adventure, we gain some free time, we saw snakes, souvenirs, and much more!
Reporter: That seems remarkably amazing! I would have loved it there… "gazes dreamily outside. shakes head" Sorry I got off track. Anyways, tell what was the think you disliked and liked the most?
Person: I think I loved feeding and walking with the elephants, however, I don't know if I liked cleaning them because I hate getting dirty and wet.
Reporter: Well I would've been the opposite of you! How interesting to get wet….. So! What were some of the challenges you have to encounter?
Person: Well… I think the most difficult tasks we had to do was walking through the forest with the elephants. It was wet and slimy! The ground was moist, and my shoes got terribly dirty! I finally realise why the Hutong people told us to bring 2 pairs of shoes, and shoes we don't mind getting dirty! "Shudders"
Reporter: Thank you for joining us this evening in News Flash!!! Make sure you check out the next channel!
Thank you!!!
Person: Good bye and make sure you can visit elephant valley!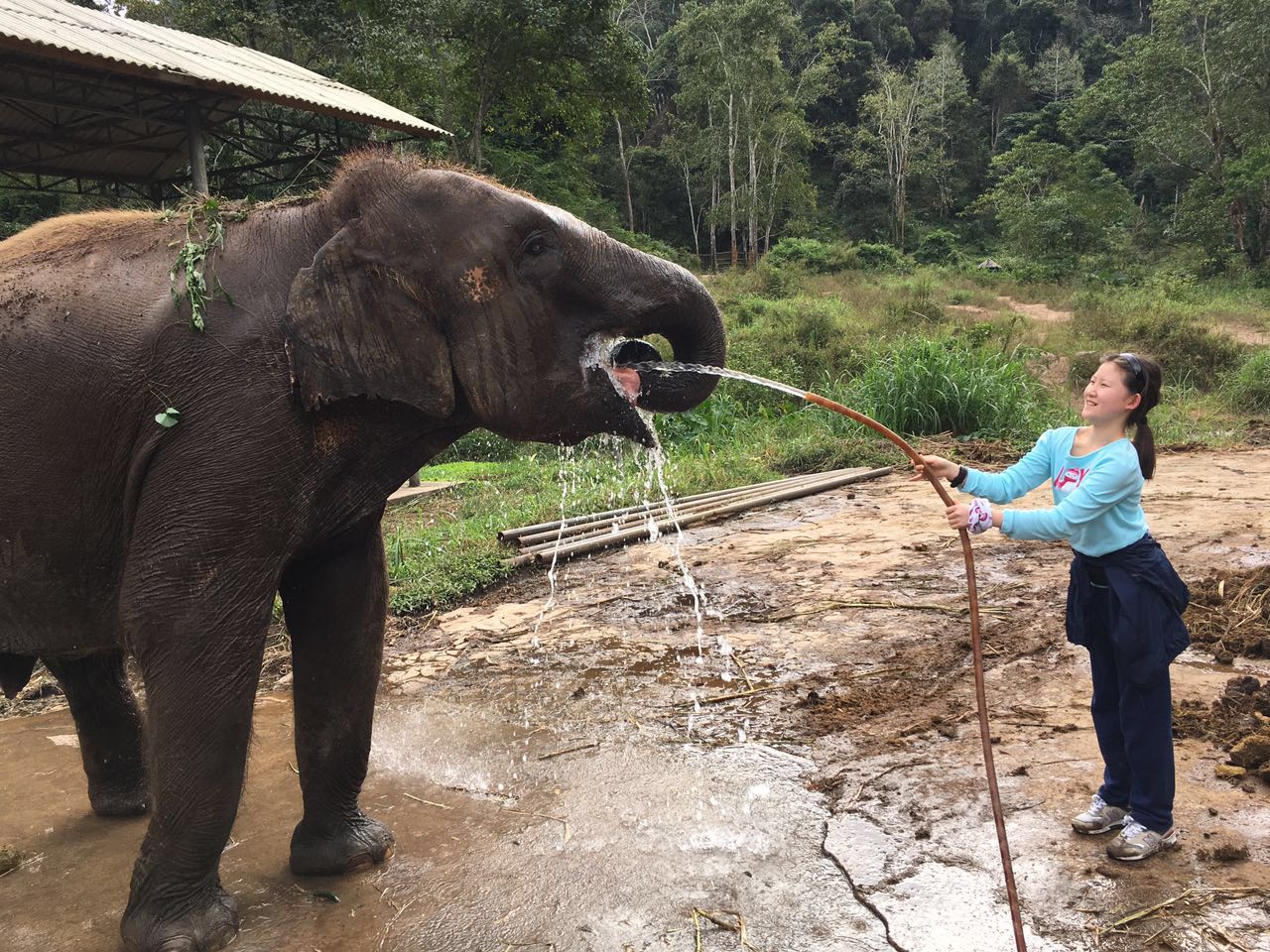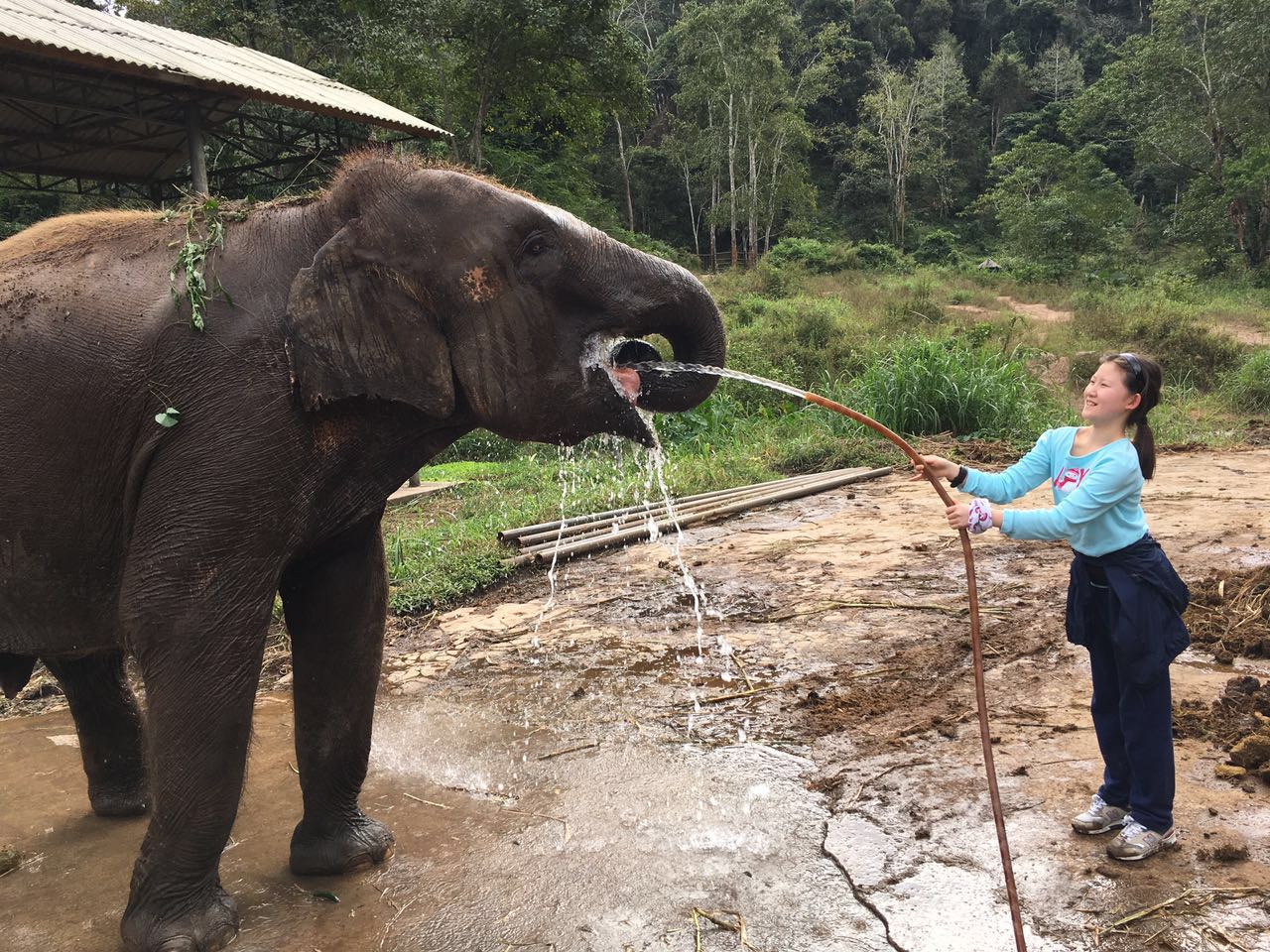 December 19th: Leon, Marielle, Paulina
Today, we transferred from Jinghong to Manfeilong by a 40 minute drive. We first walked along the side walk to the pottery place and kind of introduced ourselves to the owner and the owner is nice and taught us to make pottery in a success way. Even though our hands are full of liquid clay, which is hard to touch anywhere, but it was still a good way to entertain. Some failed, and some succeed, but anyways, it's a good experience to be involved in the Dai community. Interviewing the local residents is intriguing too, because we can get to know the civilization better. The last bus drive is 40 minutes, too, but our final destination is where we are going be home stayed. We had a extremely delicious dinner (meal) at the leader of the village's home. To conclude, we discussed about the highlights and reflection of the trip so far, so I am willing to enjoy the remaining days of the trip in those villages. We went to a local primary school, we played with little kids, and we played the western games and drew things. THE END…
December 20th, 2016: Kate, Paris, Sun Young
Today we woke up in the homestay in Manbo. After waking up we went to the front of the temple that was on the mountain to learn qi gong. The moves in qi gong were like the slow version of kung fu. There were 8 movements and every movement had to be done 8 times. These movements help balance your qi. When we left the temple we went to the mayors house to eat breakfast. The breakfast was mi xian, which is a type of rice noodle. After eating the delicious breakfast we had an interview with the mayor of Manbo and his wife. We learned a lot of information about the village and the culture. We said thank you too the mayor and his wife for cooking two meals and telling us about the village. Afterwards we started our biking trip. We biked from Manbo to Weidong. During our biking trip there were three steep hills, we biked 16 km in total. When we arrived at Weidong we ate lunch with Mrs. Yang . After eating the filling lunch, we hiked to the waterfall called "The Dragons (This name was made by ISB students)". Finishing the exhausting hike, we had a choice to bike to Bulangshan or ride the bus. The bike ride to Bulangshan was 11 kilometers. The people who chose to bike, has traveled 27 kilometers in total today! We decided to ride the bikes to the Bulongshan, there were two big and steep hills that was hard to cycle up, there were also long and steep down hill roads. After the bike ride to Bulangshan, we checked into our guesthouse (which surprisingly nice) the rooms had two or three beds with a TV and a bathroom. At 7:30 we went to eat dinner. The dinner was very unique because it was food from the local village. This day was very tiring and exhausting but overall it was very fun.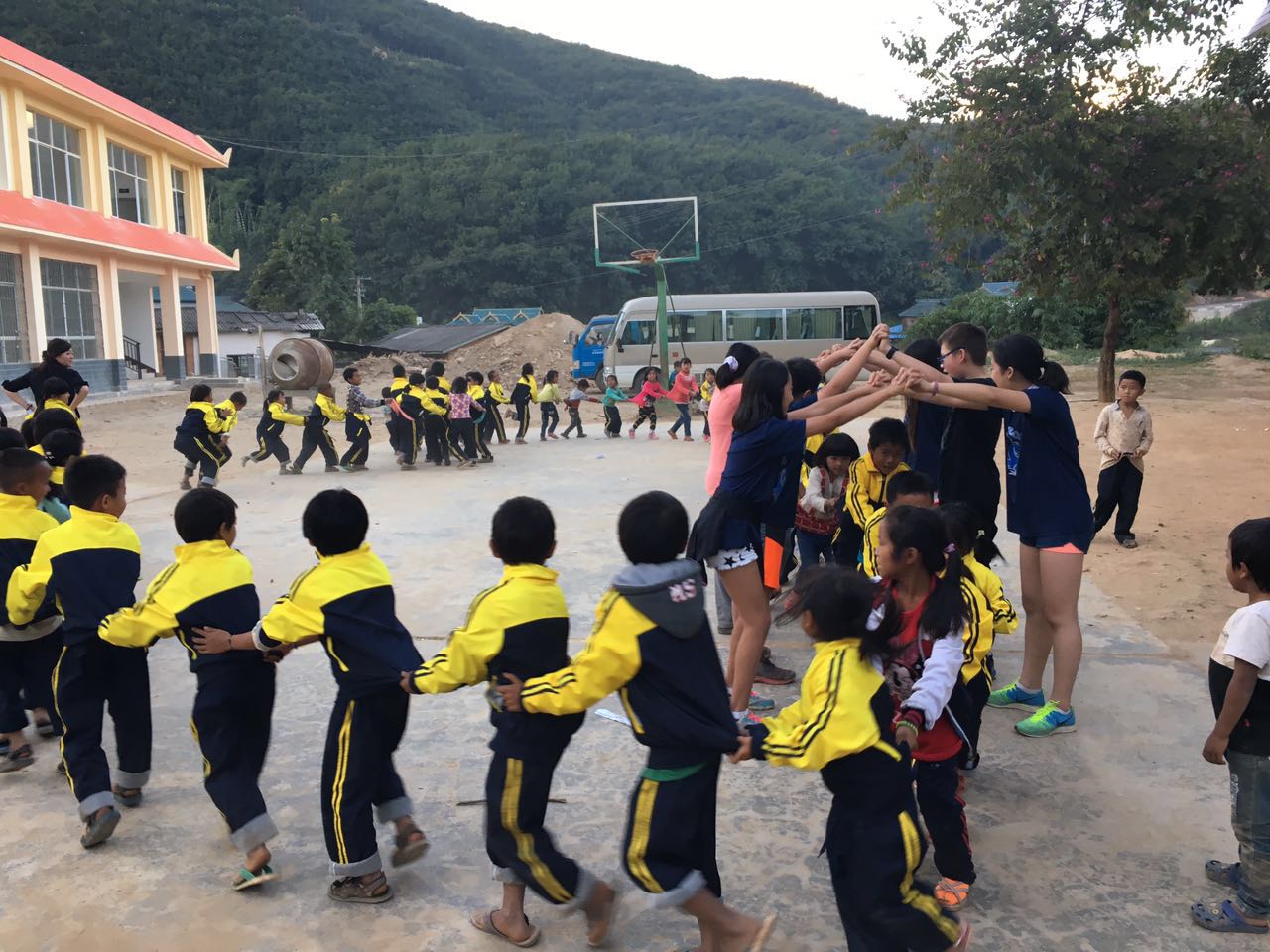 December 21st, 2016: Catherine and Erica
This is the daily EC news.
Reporter: Hello this is reporter Catherine speaking.
Person: Good evening Reporter, I am honored to come here to help you on your interview! What would you like to know?
Reporter: Why thank you! So, first of all, I would like to know how much fun was the biking trip?
Person: The trip was indeed enjoyable! "flips hair back!" Though it was challenging for my peers and I in many ways. There were many rolling hills, which took up a lot of energy, and hard work. Also there were many steep hills included.
Reporter: Yes, I heard those rolling hills were tough. Oh! How about your afternoon?
Person: Well after that long ride, everyone was starving and begging for food! So we traveled to Ji Liang where we enjoyed a nice meal at one of the local people's house. Then we drived to our homestay and the fun began. We were going to cook our own dinner!
Reporter: What did you eat for dinner? Are you satisfied with what you made?
Person: If you would please not interrupt…. We were split into 3 groups, each with a different task. One was to make pineapple rice, another peanut sauce, and chili sauce and grilled pork and fish. My group was the pineapple rice group!
Reporter: There was a commotion going on could you tell me what happened?
Person: Oh! It was one of my peers' birthday! We had humongous cake with lots of cream flowers. It was a grand celebration. I feel so happy for her to celebrate on such a wondrous day!
Reporter: That sounds lovely! Now for that last question. Do you think from the scale from 1 to 10 how would you rate today? 1 being atrocious, 10 superfraglexpiladocious
Person: 8
Reporter: Thank you for sharing this evening with us.
Person: Thank you!
December 22nd: Declán
On the last day of the trip, we had some mixian from the local noodle shop and then we said our goodbyes to our hosts, got in the bus, and started to head into the tea factory. In side the factory, we started to learn about the different types of tea and then we started to make our own! To wrap our tea, we used a wrapping technique called the "biscuit" technique, where we used paper to wrap the tea in a biscuit like shape. We thanked our mentors and we started to head onwards to our last destination, a hut where a hani woman was helping to preserve Hani culture. There, we learned how to harvest fresh tea leaves and what the Hani culture is. At the end of the day, we helped the woman perform a little dance with bamboo sticks to create music. However sadly we had to go and we said our goodbyes to many of our good friends, Wendy, Echo and the driver, Mr Fang. As we headed through customs, we got stuck on the 6 hour flight because it got delayed, and so we waited for an extra hour, but by that time a lot of people were grumpy and tired, but somehow we still managed to be "good eggs."