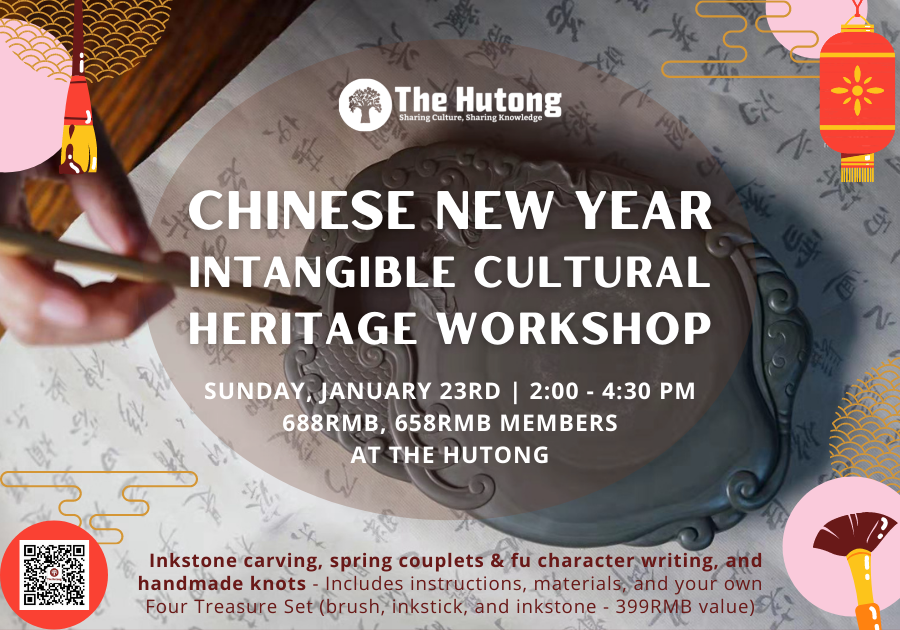 Chinese New Year Intangible Cultural Heritage Workshop
Date: Sunday,  23rd Jan.
Time: 14:00 – 16:30
Cost: 688RMB, 658RMB for members includes Inkstone carving, spring couplets & fu character writing, and handmade knots – Includes instructors, materials, and your own Four Treasure Set (brush, inkstick, and inkstone – 399RMB value)
Come and join us with your family and friends to experience the most important festival in China, the Spring Festival. You'll learn about its fun and meaningful traditional customs of intangible cultural heritage.
Inkstone, along with calligraphy brush pen, xuan paper and ink stick is called the Four Treasures of the Study. You'll discover the heritage of the Four Treasures of the Study through Inkstone carving, Spring couplets and 'Fu'福 writing.
Before the appearance of characters, the Chinese ancestors recorded information through weaving knots, which four thousand years ago made the skill an important means of recorded communication. You will learn the history and culture of the Manchu handmade knot and make your own knot as a Chinese New Year decoration gift.
Spring Festival couplets, New Year painting, Chinese knot, fireworks and a lot of traditional foods, all reflect people's expectations and best wishes for the New Year.
In this event, you'll learn the history and techniques behind these traditional customs of intangible cultural heritage through these two activities:
◆ The Four Treasures of Study (through Inkstone carving, Spring couplets and 'Fu' writing)
◆ Chinese New Year Decoration Present (Manchu handmade knot making)
The workshop will be in Chinese with English Translation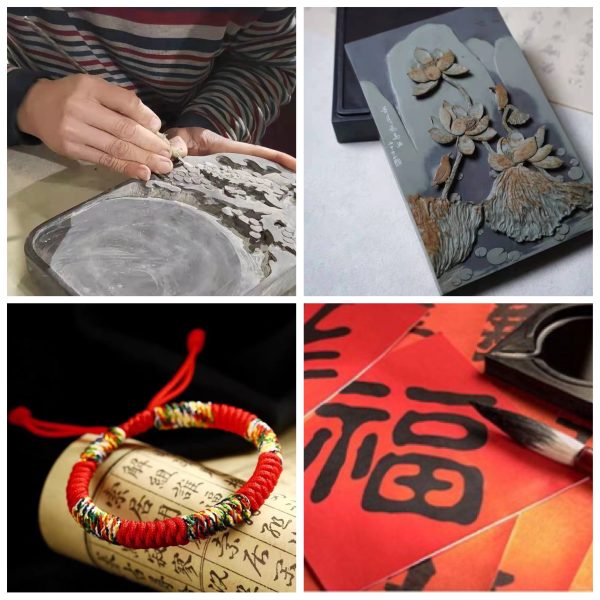 For our other classes and events happening at
 The Hutong:  http://www.thehutong.com/events
~~ Follow Us on Wechat ~~