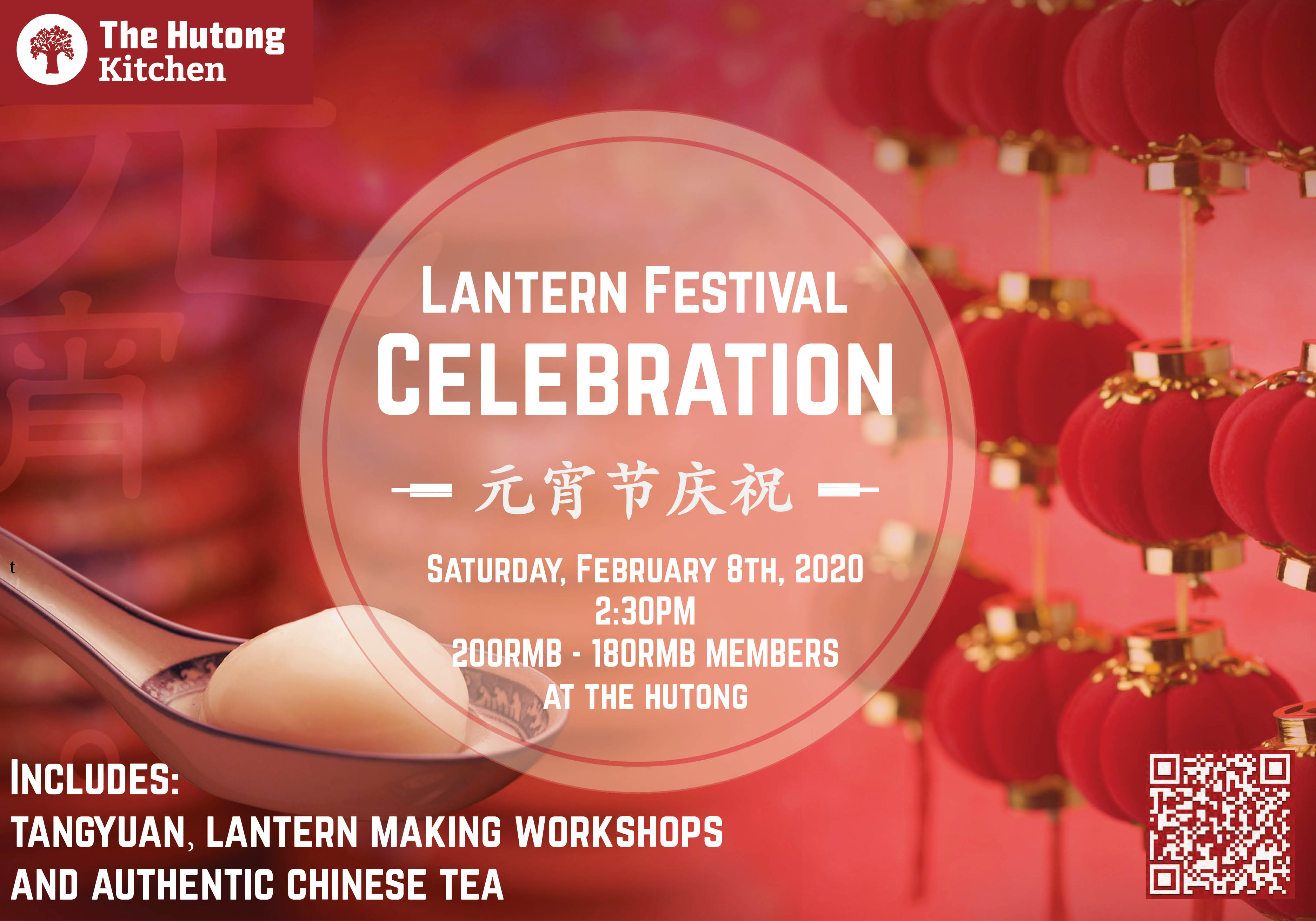 Chinese Lantern Festival Celebration
Date: Saturday, February 8th
Time: 2:30pm – 5:30pm
Cost: 200 RMB, 180 RMB for members & children under 13 years old
Come and celebrate the last day of the Chinese Spring Festival- the Lantern Festival- together with us!
We will eat traditional Chinese sweet dumplings (Tangyuan), make lanterns and spend relaxing time drinking tea with family and friends. Join us as we learn about some of the customs and culture of this Festival.
Everyone will be able to bring home their own lantern.
Children are welcome.
DRESS CODE: RED
Fillings
 Roasted Black Sesame
     Red Bean Paste with Rose
     Chinese Red Date
  Chocolate