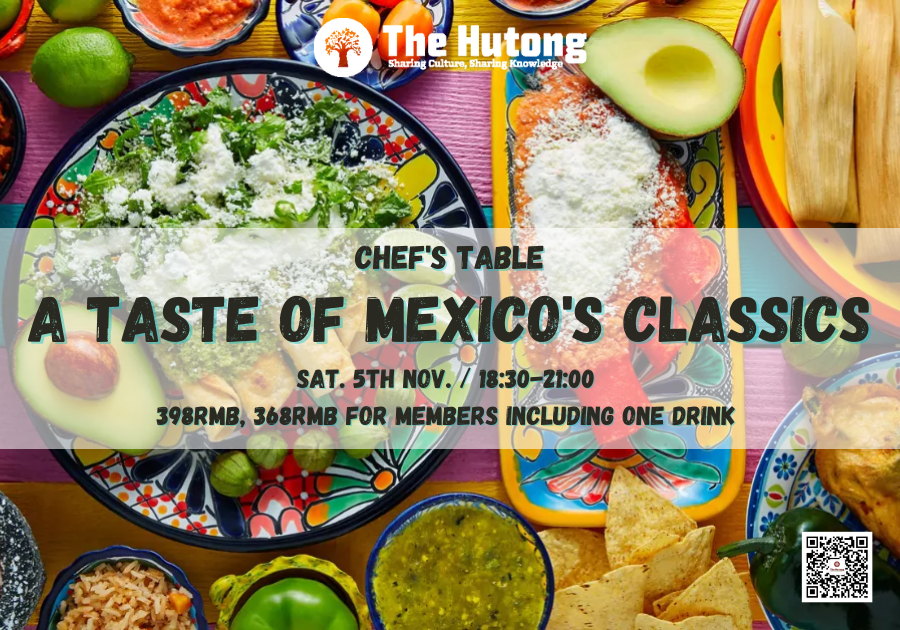 Chef's Table: A Taste of Mexico's Classics 
Date: Saturday, 5th Nov.
Time: 18:30-21:00
Cost: 398 RMB, 368RMB for members  including one drink
Mexican cuisine is known for the use of spices, for the intense and often spicy flavour of the dishes, for the infinite variety of colours, textures, and flavours, mainly due to the use of the most diverse vegetables. Within the country, Mexican cuisine changes from region to region due to environmental and ethnic differences, but also due to Hispanic influence to a greater or lesser degree.
For this Mexican Chef's Table edition, we will have a very traditional menu crafted in order to show our guests some of the most traditional flavours in Mexico from different regions and styles.
We will begin the journey with a Tlalpeño Soup, originally from Tlalpan town in Mexico City, that will bring you a warm taste of tomato, rice, chicken broth, avocado, and chipotle chilli.
Next, we will enjoy the real Ensenada Baja California's Fish Tacos, characteristic because of their different textures and flavours inside two soft tortillas.
The great star of the night will be the Green Mole, a nice thick sauce with a lot of prehispanic history inside, several cities in Mexico claim its origin. The main ingredients of this sauce are pumpkin seeds, peanuts, sesame, some herbs, and green tomatoes. The pork meat gives it the best platform to introduce you to this main dish. It is traditionally accompanied with black beans or as called in Mexico "frijoles charros".
To conclude our experience on a sweet note, we will taste the Jericalla: a Mexican flan flavoured with cinnamon and vanilla originally from Jalisco, México.
Menu
Appetizer
Mexican Little Corn
(Corn with mayonnaise, feta cheese and chilli powder)
First course
Caldo Tlalpeño o Tlalpeño Soup
(Chicken broth with tomato, rice, avocado, chipotle, chickpeas, chicken shredded and mozzarella cheese)
Main course 
Baja California Fish Taco with Chipotle Mayo and Pico de Gallo
Mole Verde with Pork Cheek and Charro Beans
Dessert
        Jericallas (Mexican flan)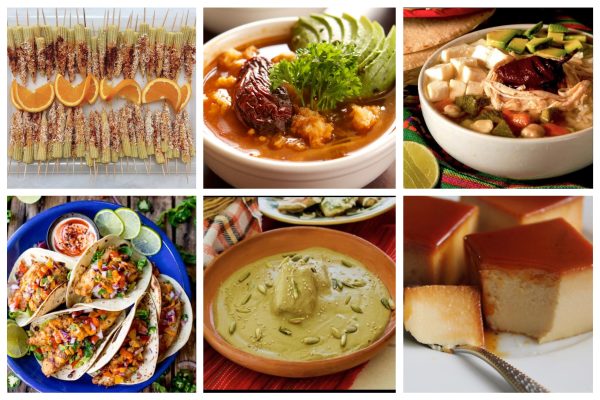 About Chef  Paola Vargas
Paola is a Mexican chef, mother of two and wife who had the opportunity to live and work in some countries on three different continents and learn in each one the greatness of their cultures through their food. She has enjoyed teaching classes for some years and always enjoys discovering something new in the people with whom she shares her knowledge.
She is so proud of her culture and gastronomy that makes her discover other cultures in a very joyful and deep way.