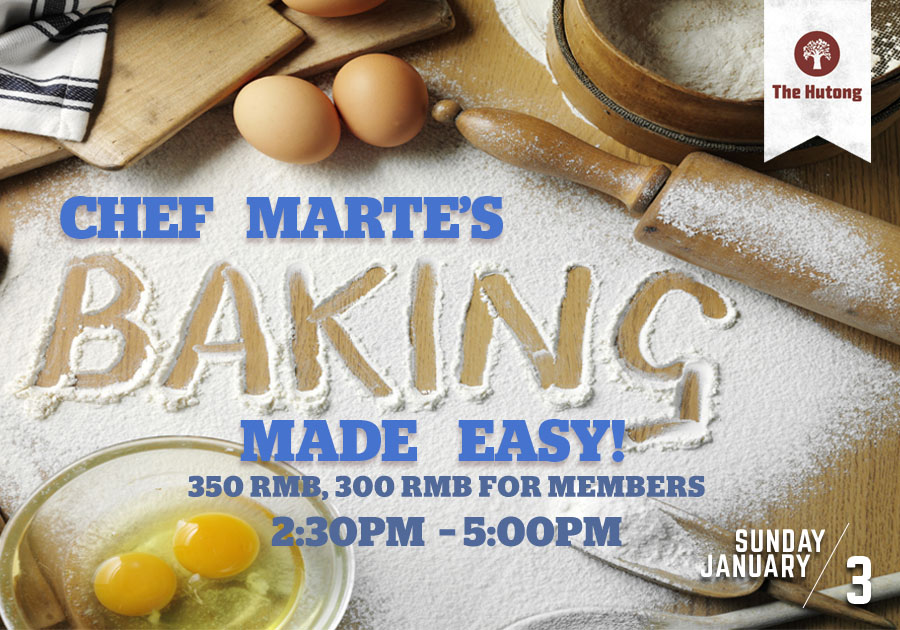 Date: Sunday, January 3rd
Time: 2:30pm – 5:00pm
Cost: 350 RMB, 300 RMB for members
Starting from the absolute basics, you'll learn how to create mouthwatering sweets from scratch. We will cover different techniques, from different ways of measuring ingredients to making cupcakes, cookies and fillings.
Butterfly cupcakes
Two cupcake fillings: buttercream and chocolate ganache
Oatmeal raisin cookies

Marte van Os has been baking since she was old enough to hold a spoon and a mixing bowl. After the kitchen at home became too small, she apprenticed with a Dutch pastry chef, diving deep into the professional world of pastry and chocolate making. She has a huge sweet tooth, as well as a great passion for an active, healthy lifestyle, and thinks this is the perfect balance life needs.