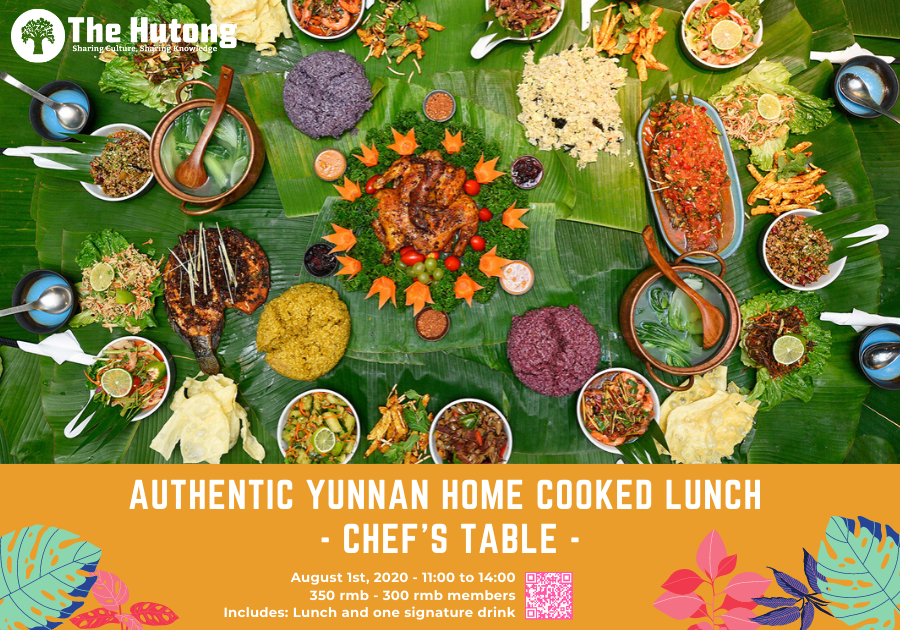 Authentic Yunnan Home Cooked Lunch Chef's Table
Date: Saturday, 1st August
Time: 11:00-14:30
Cost: 350RMB/person, 300RMB for members including Yunnan coffee tasting, free flow soft drinks, black ice tea & cascara tea and one drink of your choice of Yunnan coffee gin & tonic, beer, or wine.
Yunnan: Yunnan, meaning 'South of the Clouds', is located in Southwest of China and shares borders with Sichuan, Guizhou and Tibet as well as Vietnam, Laos and Burma. With its unique location and pleasant semi-tropical climates, the food of Yunnan (Yunnan-Cai), is often unofficially dubbed the Ninth School of Chinese Cuisine. It is an exquisite fusion of Han and Ethnic Minority culinary influences. This is no surprise – Yunnan is China's most ethnically diverse region and its cuisine reflects this diversity with a variety of delectable tastes – fresh wild vegetables, mushrooms and spices are a staple, and the combinations of flavours, colours and ingredients are endless. Apart from great food, Yunnan is also known for its delicate Pu'er tea and varieties of coffee.
With travel in China still not back to normal (and Yunnan a long way from Beijing), we bring these regional flavours to you! Join us for a lunch consisting of six authentic Yunnan home-cooked dishes matched with local Yunnanese coffee, tea and beverages. While enjoying the food and drinks, learn about their history, the culture of Yunnan and the tea and coffee for which the region is famous the world over.
 Menu
Fried Yunnan  Mushroom with Spicy Dipping
Fresh Seasonal Vegetable with Yunnan Tomato Dipping Sauce
Stir-Fried Banana Flower with Cured Ham
Yunnan Crispy Fish with Lemongrass
Yunnan Stir-Fried Beef & Mint with Lettuce Wraps
Yunnan Fried Pork with Banana Leaves
Yunnan Seasonal Green Salad
Yunnan Pineapple Rice
Seasonal Fruit Platter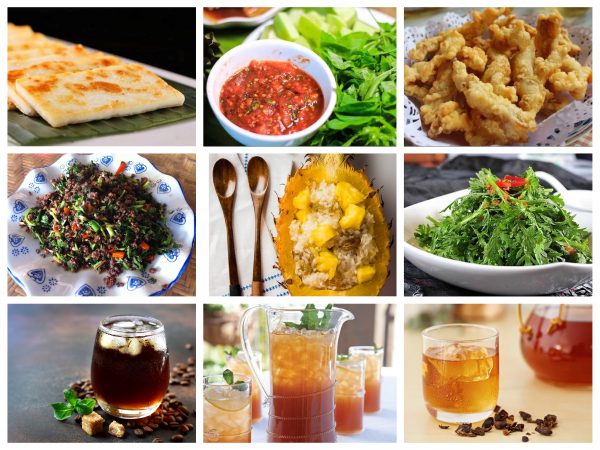 Guest Speaker about Yunnan Coffee- Zach Mazrim
Zach has been home brewing and roasting for nearly ten years after he was first introduced to specialty coffee. Over the years, serving as an independent writer, product reviewer, and cafe consultant has allowed him to maintain coffee as his biggest passion and hobby. He loves running workshops for fellow coffee lovers at various festivals and markets.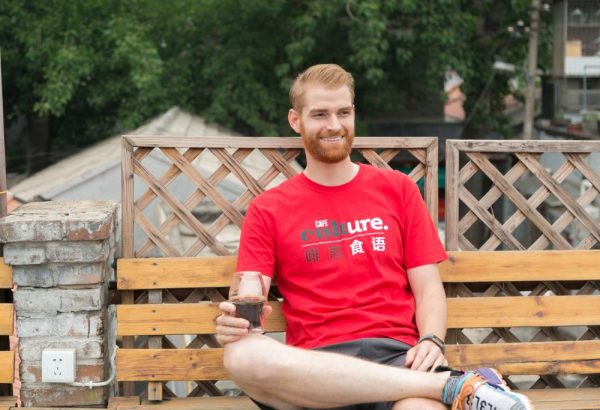 ---
For more information,  please contact us.
   Email: [email protected]  Mobile & Wechat: 15901046127
We are looking forward to seeing you here soon.
---