Taste of Pakistan – Streets Foods – Samosas 
Date:
Sunday, November 26th
Time:
2:30pm – 5:00pm
Cost:
300 RMB, 260 RMB for
members
---
Food lovers all around the world are found to have strong acquaintance with the portable food stalls and hawkers. The ready to eat food by the roadside hold the roots in Pakistan since ages. Food vendors in open streets, markets and public places serve thousands of hungry office workers, shop keepers, students and employees.
And when we speak about street food, how can we forget the absolute favorite Samosas!
Samosa– a gorgeous, deep-fried, twisted pack of spicy goodness that oozes with meat or potato. Just dip them into chutney of your choice and savour the taste that has weaved its magic forever. The best way to have it is to smash it and add two to three varieties of chutney and chickpea sauce for a flavorsome plate of samosa chaat, and that's exactly what you can expect in this class with Chef Samia.
Join us as in one fluid movement, we fill the pocket with mashed potato stuffing, flip a samosa patti into an inverted cone, and flip the patti over to form a smooth bulging triangle. What can be better than biting into a hot, karahi-fried, chutney-coated snack, inhaling in its herb-essenced scent, munching on flavorsome potato filling… you get the picture.
---
Menu
---
~~ Follow Us on Wechat ~~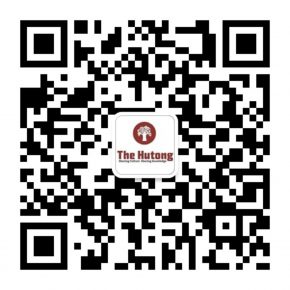 Celebrating a Decade of Exceptional Cultural Experiences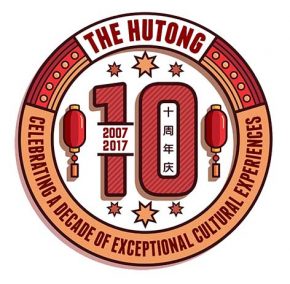 We opened our Hutong courtyard doors ten years back with a simple wish: to create a special place where people could come together, learn from one another, and have a great time. We never imagined we would be where we are today: running programs across China, with an incredible team from across the globe.
十年前我们打开了在北新桥九道湾1号的四合院大门,只为了一个愿望:为大家提供一个可以相聚,学习与共享美好时光的平台。就这样,胡同可以从那个时候一直走到了今天。现在,我们拥有这来自世界各地的团队,并在全中国各个地方都有不同的活动, For our ten-year anniversary, we'll be celebrating each month of 2017.  一眨眼,十年过去了,在迎接2017年的到来的同时,我们想要和大家一起庆祝这个难得的庆典。
The Hutong's Tenniversary:  http://thehutong.com/tenniversary/