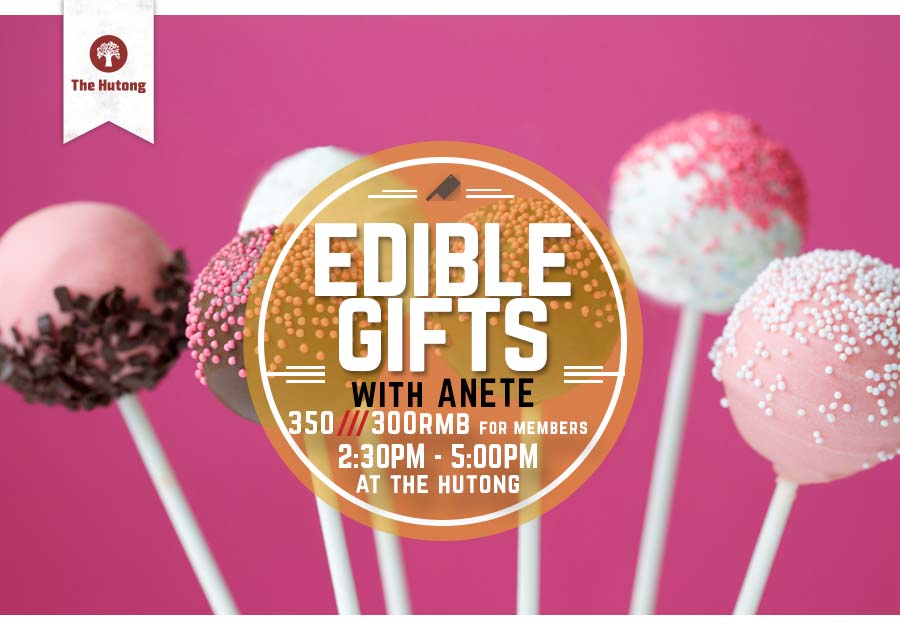 Edible Gifts
Date:
Sunday, January 15th
Time:
2:30pm – 5pm
Cost:
350 RMB, 300 RMB
for members
The best gifts are made with care and love: especially when they're sweet and delicious!
In this class we will learn how to make three different kind of edible gifts: cake pops, lemon curd and roasted spiced almonds. We will also pack them nicely so they're ready to be given to someone special.
Surprise your friends with these self made gifts on a holiday or just when going to somebody's house for dinner.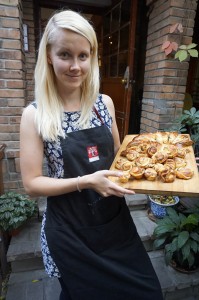 Anete
comes from Estonia.
She majored in Chinese language and culture. One of her favourite ways to learn Mandarin Chinese is practising bilingual improv theatre and performing with Beijing Improv Bilingual Troupe every month. Enjoys cooking, especially baking. She makes bread and pastry and is planning to open an Estonian bakery in Beijing.
安黛来自于爱沙尼亚,她的专业是中文和文化。她最喜欢的联系中文的方式之一就是每个月都参加北京的双语即兴表演节目。她喜欢做饭,尤其是烘焙,也想在北京开一个爱沙尼亚面包房。
---