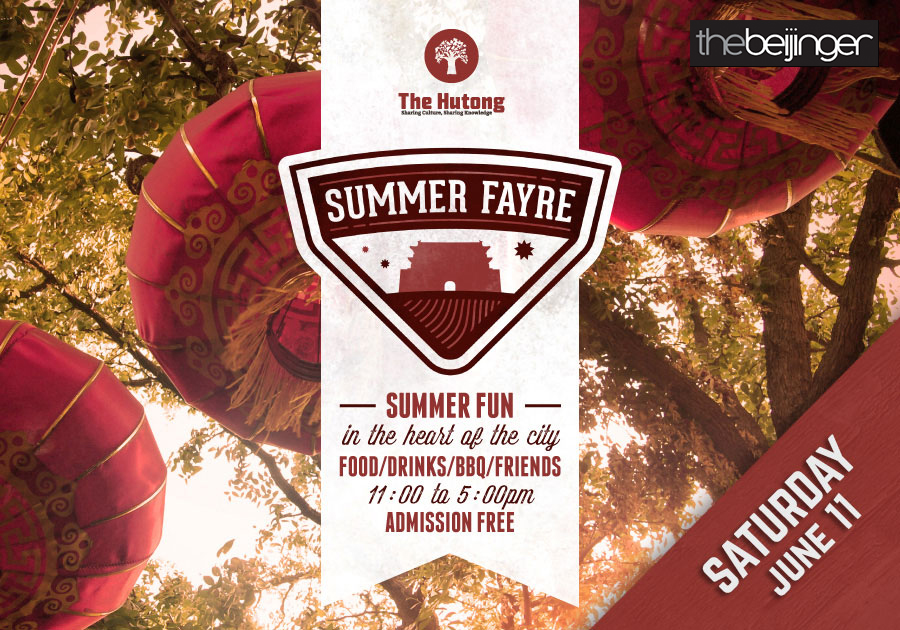 Here comes the sun! Drop by our Hutong to get together, meet old friends and make new ones, and munch and sip in our cozy courtyard. To celebrate all things summer, we will be serving attendees a free glass of our secret-recipe Hutong Summer Fruit Punch. Make a toast with your ice-cold glass, taste gourmet goodies from Beijing culinary artisans and restaurateurs, savor some of the capital's best local brews, and try out some summertime jewelry and apparel.
Date: Saturday, June 11th, from 11:00am to 5:00pm
Entrance: FREE, includes one complimentary glass of The Hutong Summer Fruit Punch.
This year's food and drink offerings include brews by Jing A, treats and drinks courtesy of Cuju and Caravan, home-baked Estonian rye bread from RuKis, Indian specialities from Parwaaz, and other flavours from around the globe.
Ubi Gallery, Candy&Caviar, TooToo Organic Farm, Bonne Nani Jams, ShangriLa Farms, This City Art, Taozi Tree Yoga, Miss Muesli, and a number of other local merchants will be on site as well.
The Hutong is proud to be donating 10% of all proceeds from this year's Summer Fayre to Education in Sight (EIS). EIS is an organization dedicated to providing vision-impaired students in China's lowest income regions a greater chance at academic success through free vision screenings and eyeglasses. One of our vendors, Mantra Sunglasses, will be offering a buy-1-give-1 deal; every sunglass purchase will directly support a student through EIS.
Fayre is an old English word describing a fun gathering featuring a range of locally produced goods made and sourced from, and connected to the local community. Our Summer Fayre is a place to catch up with friends and enjoy the summertime spirit, and promises to be a fun day out for the whole family. Join us as we celebrate summer!