Celebrate a Decade of Exceptional Cultural Experiences with Us
We opened our Hutong courtyard doors ten years back with a simple wish: to create a special place where people could come together, learn from one another, and have a great time. We never imagined we would be where we are today: running programs across China, with an incredible team from across the globe.
十年前我们打开了在北新桥九道湾1号的四合院大门,只为了一个愿望:为大家提供一个可以相聚,学习与共享美好时光的平台。就这样,胡同可以从那个时候一直走到了今天。现在,我们拥有这来自世界各地的团队,并在全中国各个地方都有不同的活动,
For our ten-year anniversary, we'll be celebrating each month of 2017.
一眨眼,十年

过

去了,在迎接

2017

年的到来的同

时

,我

们

想要和大家一起

庆

祝

这

个难得的

庆典

。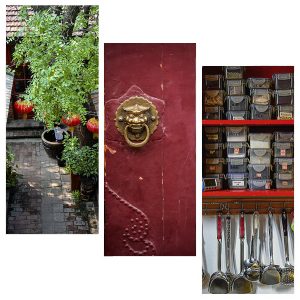 In June and December, we are going to have two weekend-long epic Hutong courtyard bashes. Think block party meets farmer's market meets music festival!
六月与十二月两个月份里,我们将在胡同四合院内进行两次周末庆祝活动。我们希望大家都可以尽情享受这个庆祝的时光。为此,我们特别设计了好玩有趣的活动和大家共享,怎么说呢,就好比街区舞会+市集+现场音乐节!
From January to May, and from July to November, you can win passes to our most popular classes and programs – everything from cooking classes to our day tours and even a free spot in our Yunnan Bike Journey!
从一月到五月,然后七月到十一月,您将有机会赢得免费加入我们的厨艺课程及其他活动的机会,包括我们非常受欢迎的云南骑车行。
To participate simply swing by our courtyard for any class, event or workshop in 2017 and scan our special 10 year anniversary QR Code. You'll automatically be in it to win it. We'll be announcing lucky recipients via our newsletters and social media. It's that simple.
获得这些奖项的方法:在2017年加入我们的任何一场课程或活动,我们将在胡同四合院内提供可以扫描的十年庆祝二维码。在您扫描了二维码以后,就立即加入我们的抽奖活动了。我们会通过每周一次的邮件简讯及其他社交媒体来通知获奖者名单。
We look forward to celebrating with you in 2017. Thank you for making The Hutong a special place where people can still come together, learn from one another, and have a great time!
我
们
期待着和您共同
庆
祝
这
个特
别
的
2017
年。感
谢
大家共同的努力,使胡同像我
们
初衷
时
一
样
,仍是一个大家可以相聚,学
习
与共享美好
时
光的地方。

August: Culinary Hutong Merchandise Gift Set (1 pantry set)
September: Tea Journeys Gift Set (1 set)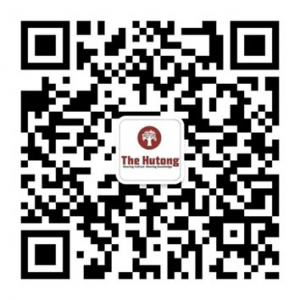 Contest Details:
To enter, scan the "Tenniversary" QR code onsite at our courtyard venue. Contest winners will be selected at random from pool of eligible participants by Hutong staff members each month. Winners must show proof of attendance of a Hutong program to claim their prize. Previous month's winners will be announced on the 5th of the following month. Prizes limited to one per household. Participants are only eligible to win one prize throughout the duration of the contest, and prizes are not redeemable for cash. Qinghai expedition and Yunnan Bike Journey winning packages do not include airfare for the programs. Qinghai expedition and Yunnan Bike Journey prizes are non-transferable. Contest begins on January 1st, 2017 and ends on December 31st, 2017.