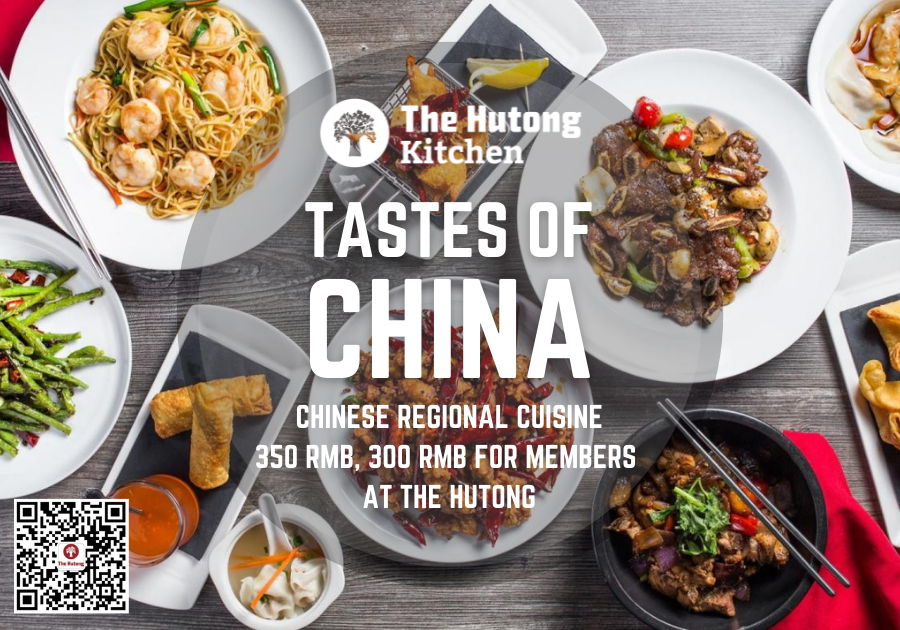 Tastes of China Cooking Class D
Date: Saturday 29th April
Time: 14:30-17:00
Cost: 350RMB, 300RMB for members
Chinese cuisine is famed for its variety. And while each region has its own flavours, styles and traditions, there are themes that unite cuisines across the Mainland. Perhaps the best place to grasp Chinese culture and begin to understand Chinese cuisine is in the kitchen itself. Our Tastes of China workshop will bring you three different dishes from three different regions, with a focus on balance and teaching you how to incorporate different ingredients, flavours and cooking styles back into your own kitchen back home.
In this class, you will learn:
Dry Pot Spicy Potatoes – Sichuan
Stir-Fried Pork, Peppers with Tomatoes – Yunnan
Chinese Broccoli with Oyster Sauce – Cantonese


For more information,  please contact us.
   Email: info@thehutong.com  Mobile & Wechat: 15901046127
---