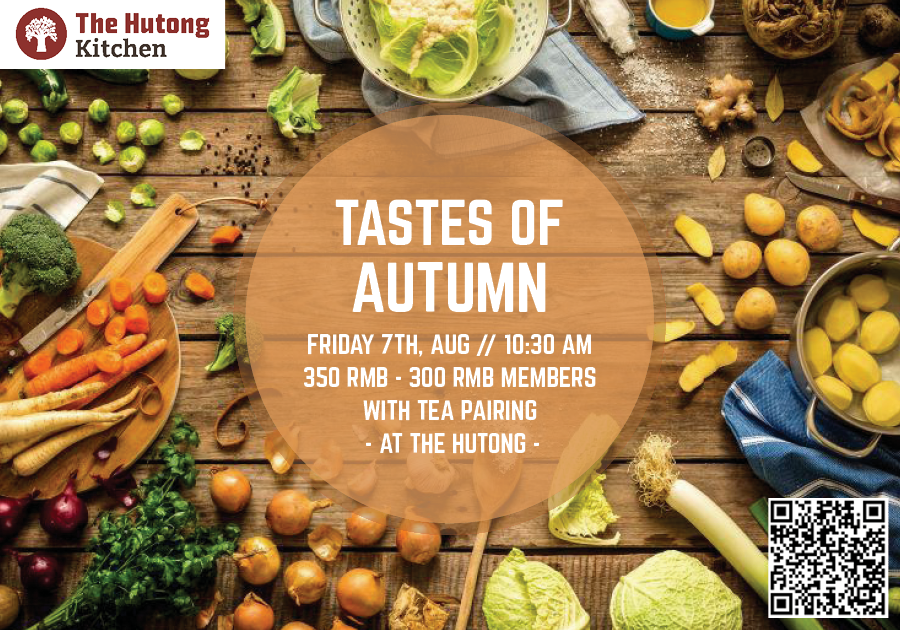 Tastes of Autumn 
Date: Friday, 7th August
Time: 10:30-13:00
Cost:  350RMB, 300RMB for Members
This Friday, the 7th of August, marks the start of Autumn (lì qiū; 立秋), which is the 13th of the 24 Solar Terms and the first one of autumn in the Chinese lunar calendar.
The so-called "bitter summer", which is said to diminish appetites for many, has finally come to an end. Chinese people would always love to eat something meaty and nutritious. With the weather cooling down, it is finally the time to regain the lost appetite during the summer!
Join us for a special cooking class on this day. Learn how to prepare the right food for the upcoming season and enjoy the tea pairing with it.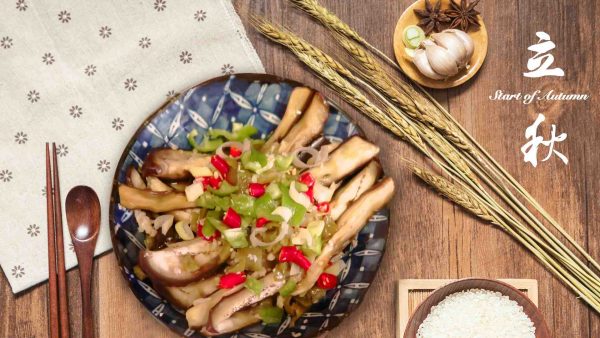 Menu: 
Eggplant Salad with Garlic and Chili Dressing
Sweet Sour Lotus Root
Red Braised Pork Belly