Prayers on the Tibetan Plateau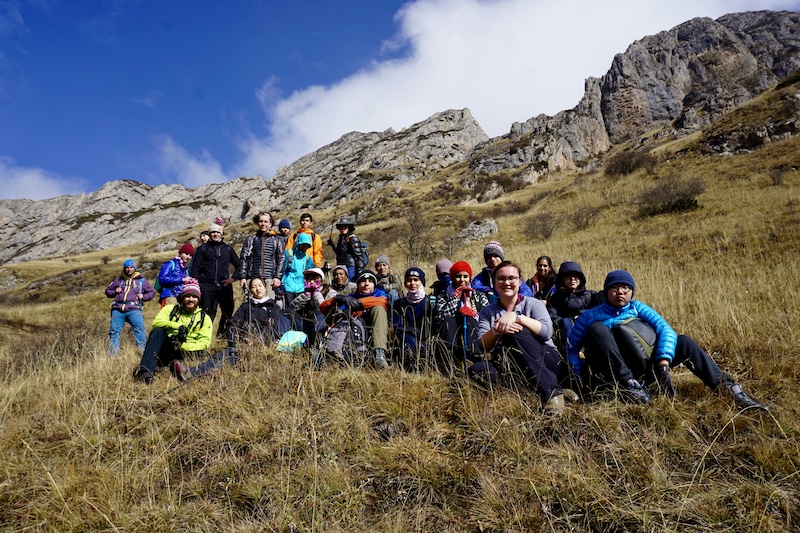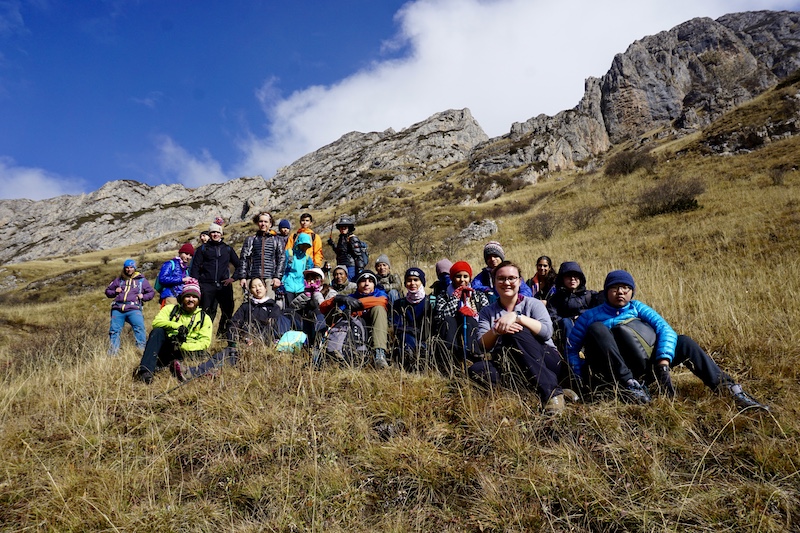 This fall, The Hutong took an adventurous group of high school students on a journey that began in Qinghai's provincial capital Xining and finished in Gansu's provincial capital Lanzhou.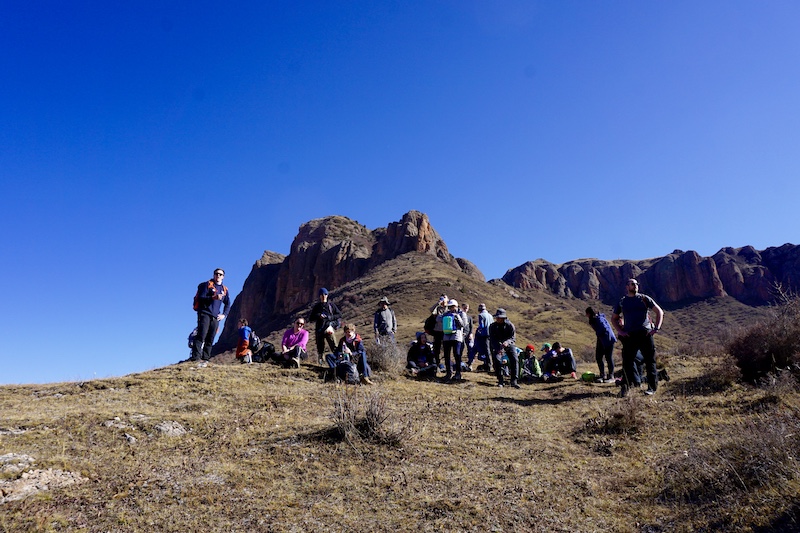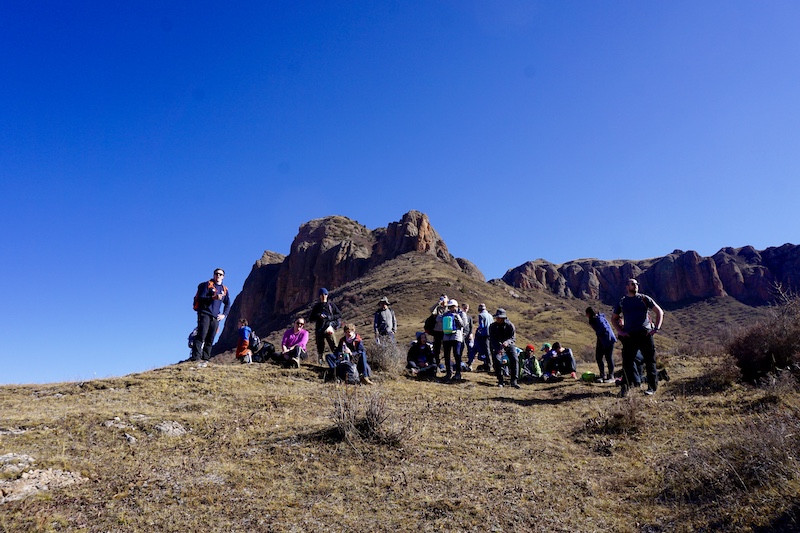 A place home to hundreds of yaks and the nomads that tend them, this is an area graced by the many monasteries that dot its windswept plains and soaring mountains. We hiked from secluded temples to breathtaking gorge and red cliff formations at an altitude of over 4,000 meters. We were invited to stay in both a Tibetan village and a nomadic tent homestay. We woke up to hundreds of yaks and sheep covered in a layer of snow from the frosty temperatures of the Tibetan plateau. We had a chance to really learn about Tibetan culture, life on the plateau, the harsh and changing environment, the warm and welcoming people and Tibetan Buddhism. It was wonderful to see all the students engaging in all of our activities and asking insightful questions along the way.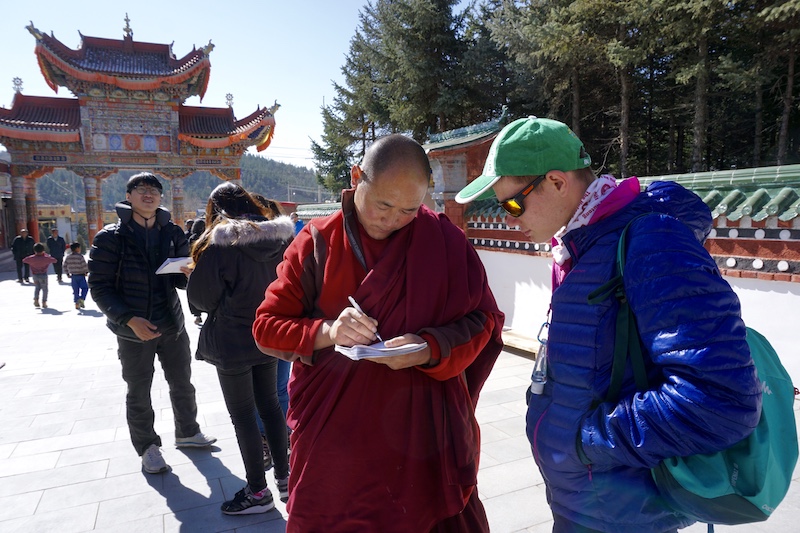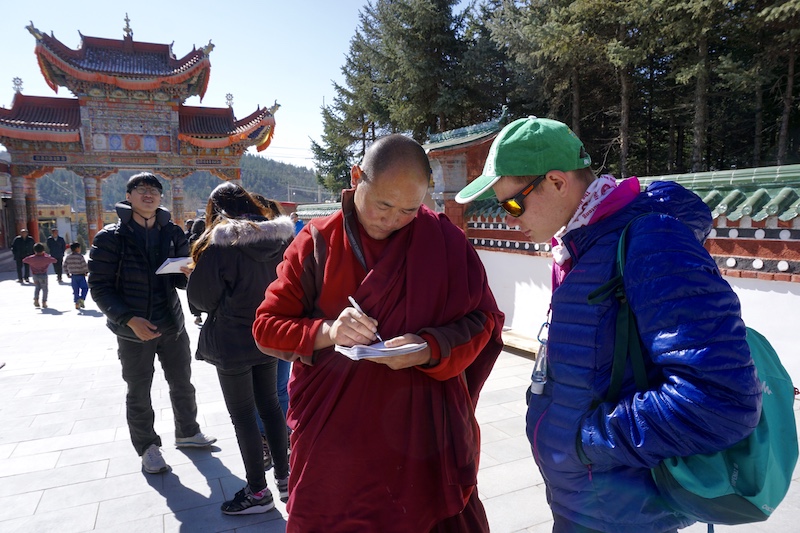 Students truly embraced diversity throughout the week. They tasted, along the way, all the different Tibetan and Sichuan dishes. They engaged with locals in different cultural activities from the first day's Amdo handicraft workshop to our visit to the Thangka school in Rebkong, from our guided monk tour through Labrang's monastery to a scavenger hunt through Tibetan shops in town. They also participated in incredibly unique nomadic activities from shearing a sheep to collecting yak dung and making momos!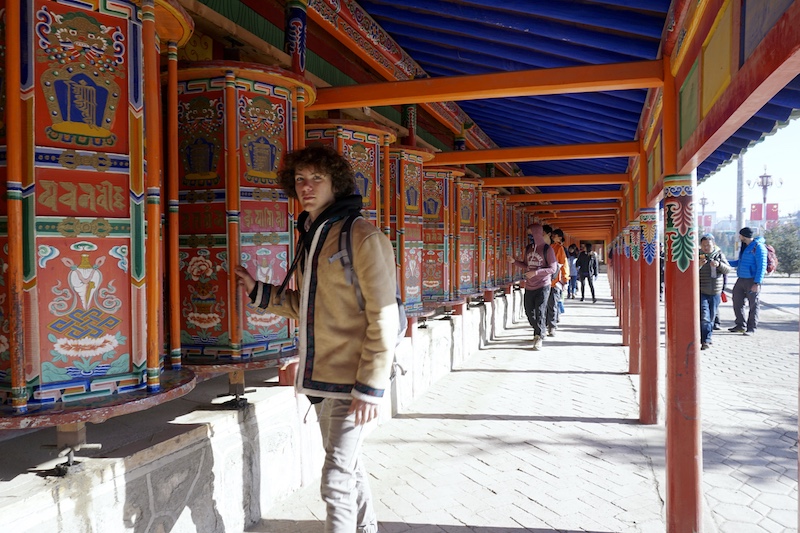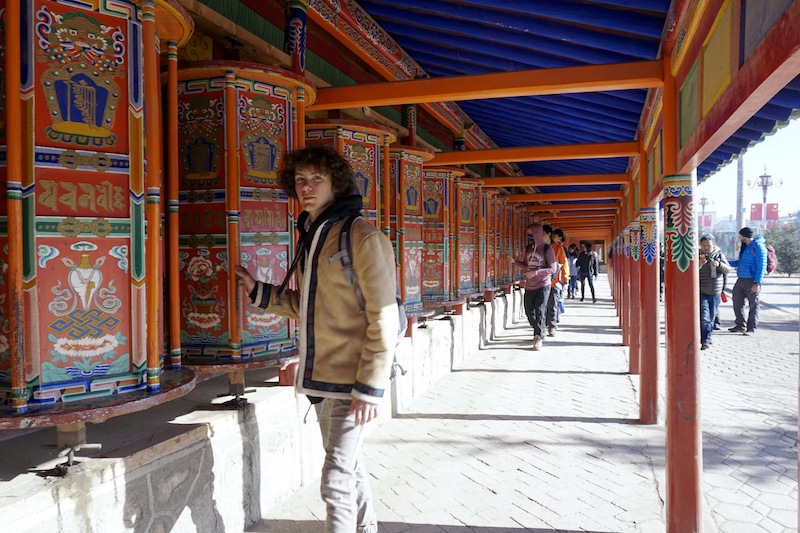 To finish off, here is a poem by co-program leader:
We came to Qinghai also Gansu
Met by Ben and the team at Amdo
Sangye Jap, our local Tibetan
Always smiling, you'll wish you've met him.
Temples in Labrang, monks with stories 
Nicolas' questions, they never get boring
We met some locals, stayed as their guests
Ate lots of tsampa, but yak meat's best
Mr. Perkins, his time did fly,
So up to the mountains, burial in the sky
Nomads and momos on the plateau,
Yak dung and sheep shearing, come on let's go!
Monks and temples and lots of stupas,
koras, prayer wheels and Past, Present, Future Buddhas
Bumpy bus rides when it's working,
Don't forget reflections, let's have no shirking. 
BSN was awesome, a basket full of good eggs,
lots of hiking and really tired legs.
Nanjing bound, you're on your way,
The Hutong is so proud, what more can we say!