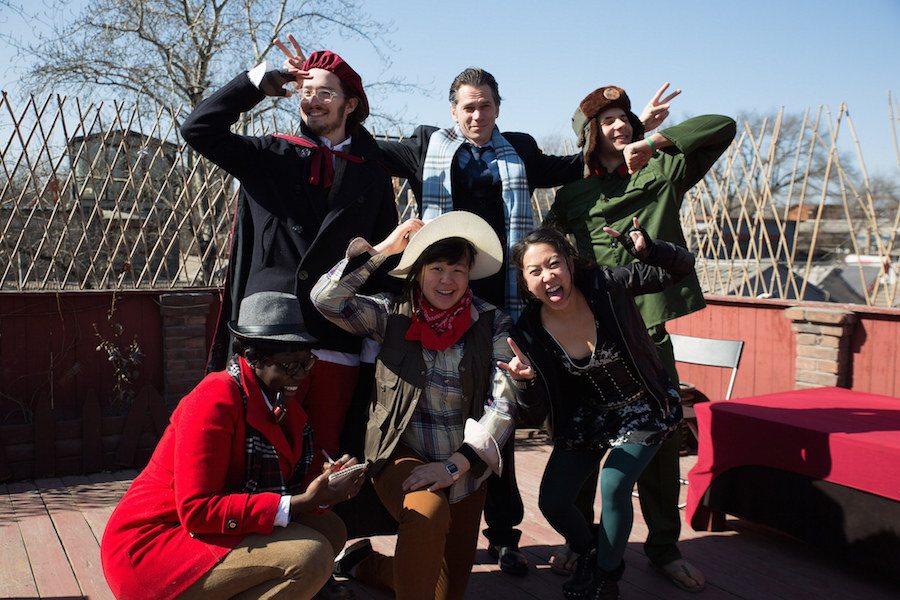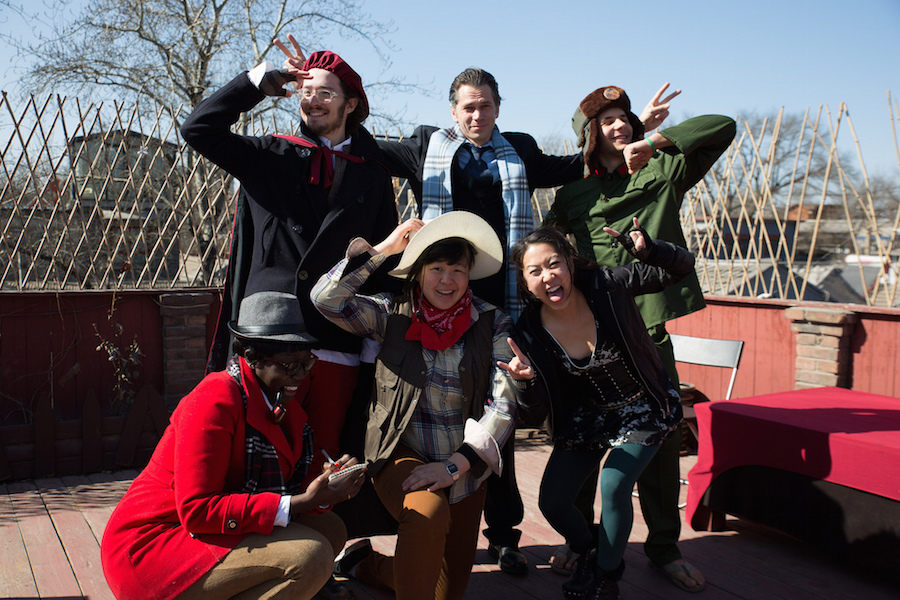 Hoot, n.: A good time.  (www.urbandictionary.com)
Alt: The ping pong ball throwing, Lei Feng complimenting, jianzi-kicking, punk-rock dancing, heck-of-a-time had by all Zou n Go Scavenger Hunt participants! (www.thehutong.com)
During their morning meetings the team from Pfizer looked laid-back, attentive and much like a formal group of staff members. Little did we know that behind their work-friendly demeanor were ultimate scavenger hunt warriors!  As soon as grand poobah, Jake Laband, started the opening presentation, Pfizer's enthusiasm and need for speed encompassed the room.  It was all we could do to hand out clues fast enough to get these teams on the road as they kicked, danced, and complimented their way through challenges on the course.  Our Hooligans (characters on the hunt) had never seen such energy and passion from a corporate team, and everyone was highly entertained by their creative dances, which we showed on the projector during the awards ceremony.  Winners took home 不拆 mugs from partner NLGX as a memento for all the fun they had in the Beijing hutongs, and continued the evening with a Hook n Cook culinary competition.
It turns out that Pfizer's boss had been "waiting for two years" to plan a scavenger hunt event for his team, and now we know why!