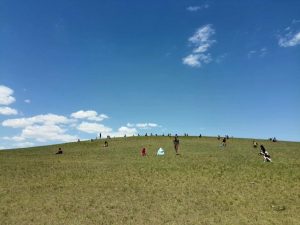 The Inner Mongolian grasslands near Xilinhot were once a summer refuge for the great Khans who ruled in Dadu, modern-day Beijing. Last week, the grasslands hosted a diverse mix of students and teachers from Dulwich College Shanghai for their annual Challenge Week. Adversity came to the group right away in the form of a heavily delayed flight out of Shanghai, but they overcame minimal sleep to tackle their first day in the Mongolian steppes with gusto. The students became expert yurt builders in record time, and still had energy at night to enjoy a campfire under the bright stars. Sleep overtook them in time, and they retreated back to their yurts like true Mongolian nomads.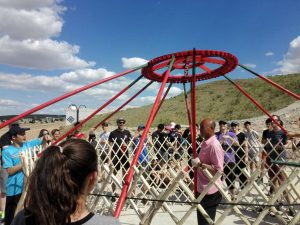 The second day would prove to be more action-packed. The group rotated between the yurt camp of the first night, and the farm where they spent their second evening. The day's activities of archery, biking, sheep herding, and Mongolian wrestling commenced under the heat of the scorching sun, and many tongs of water kept everyone hydrated. The students quickly became adept at the traditional Mongolian sports of archery and wrestling, seeking new challenges and improving on their initial performances. The sheep herding proved more difficult than first anticipated, but the students rallied and got the fluffy white friends off to their rolling green pastures to feed. The rustic, home-cooked fare back at the farm nourished the group, and another evening was spent around a campfire under the stars, this time with hot chocolate and smores, much to everyone's delight.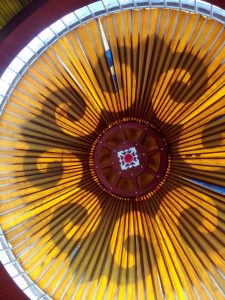 As nomads do, the group moved again on the third day, this time on a hike from the grasslands back to the city. Along the way, they encountered various manifestations of the encroaching human presence, such as coal mines, an abandoned prison, and industrial waste. This was a good opportunity to reflect on the negative impact of economic development on the local environment, and for the students to witness this impact first-hand. Challenge Week concluded with a hearty hot pot meal, and an early flight back home for DCSH, with challenges sought, accepted, and conquered! Mission accomplished.
To prove their yurt building expertise, check out this timelapse of the modern day nomads in action: