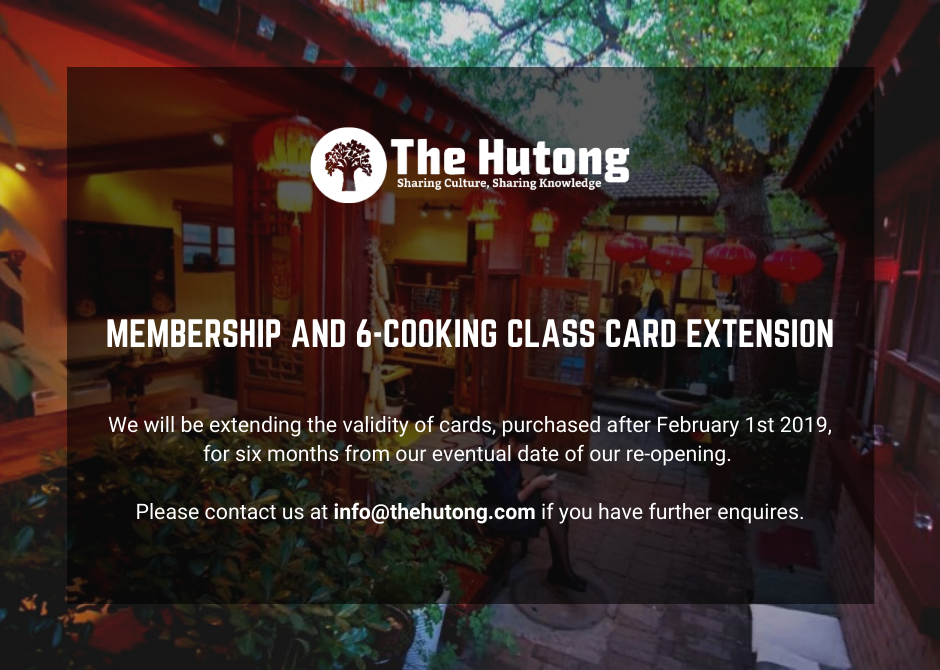 Membership and six-cooking- course card extension
---
Dear friends and members of The Hutong, due to the strict regulations that apply to our local hutong area as well as the recommendations of the Beijing Municipal Government our re-opening date is still 'to be confirmed'
Due to the delay in re-opening, we remain limited in our ability to provide services and cooking classes to our friends in the community. Accordingly, we would like to let you know that we will be extending all memberships and 6-cooking-course cards purchased after Feb. 1st 2019 for another six months from our eventual date of our re-opening.
We are incredibly grateful for everyone's support and loyalty from our establishment 13 years ago till today! Without your partnership, we would never have made it to today. Thank you for being with us through this difficult time together.
We are all looking forward to hosting you here again soon!
The Hutong Team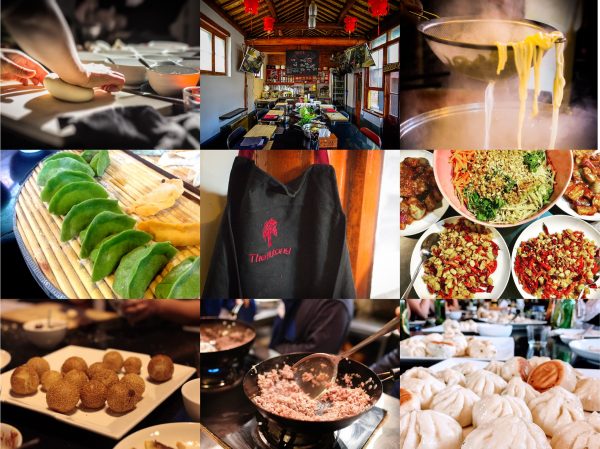 ---
For more information,  please contact us.
   Email: [email protected]  Mobile & Wechat: 15901046127
We are looking forward to continuing to provide exceptional cultural experiences in a fun learning environment in 2020!
---