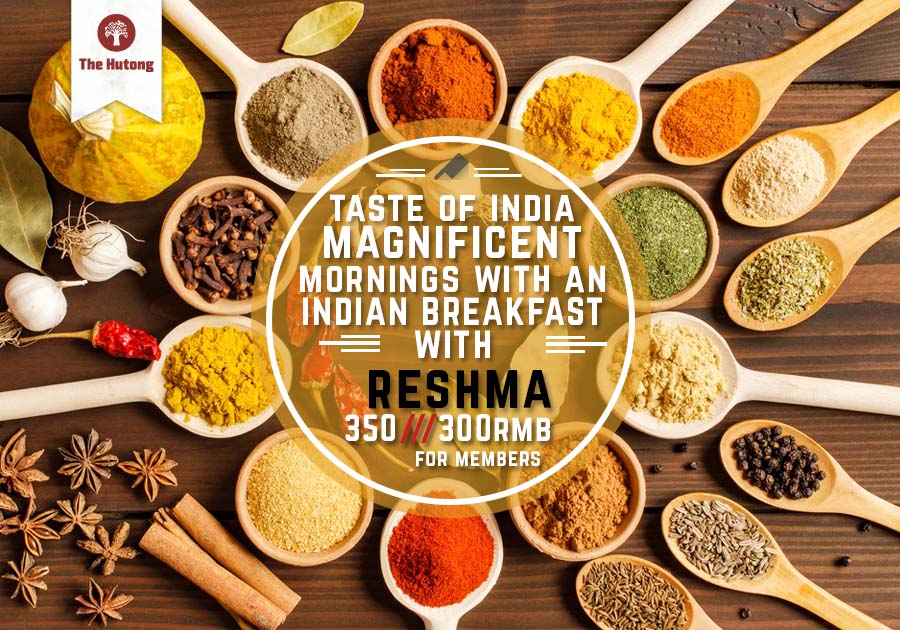 Tastes of India – Magnificent Mornings with an Indian Breakfast
Date: Wednesday, November 13th
Time: 10:30am – 1:00pm
Cost: 350 RMB, 300 RMB for members
If you believe in the lasting impact of a made-for-each-other pairings then an Indian breakfast is just for you. So, set aside any breakfast that lives in a box and treat yourself to the morning flavours of India.
To learn the art of creating Magnificent Mornings with an Indian Breakfast, sign up for a place on Chef Reshma Khan's class and discover some delicious pairings of Indian cuisine.
For starters, there's the all-brawn, bronze and puffed up fried Poori going steady with the soft and impressionable hot potato Bhaji. Between the two of them, they can spice up the day for you.
But if you have an appetite for more morning romance, there's the sizzling Dosa- rolling over in love for the smooth and silky coconut Chutney, crushed and pounded into a tizzy.
And if they aren't enough to awaken your senses for a great start of the day, catch up with the flaky Poha – flattened puffed rice- coupled with the tiny diced yellow potatoes – Batatas sautéed in specks of condiments.
Come, discover how to bring the zest back into your mornings and spice up your day through simple but authentic recipes taught by Chef Reshma Khan.
---
MENU
---
1 Puri bhaji is a South Asian dish made up of puri and aloo bhajji. The Puris are made up of flat rounds of flour which are deep fried, served with a spiced potato dish which could be dry or curried. It is a traditional breakfast dish in North India.
---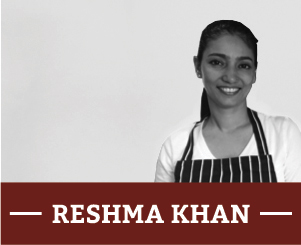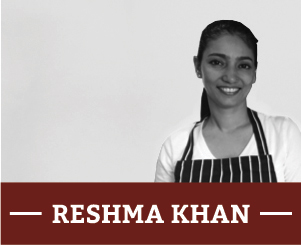 Hailing from a family of restaurateurs, Reshma grew up spending many a summer holiday watching chefs cook and honing her talent under trained eyes. Her own family hails from Kerala, Hyderabad, Maharashtra and Gujarat and over the years, Reshma has collected recipes from relatives and friends. She believes that gastronomy can be made simple, and can cater to the requirements of modern life without losing authentic flavors.