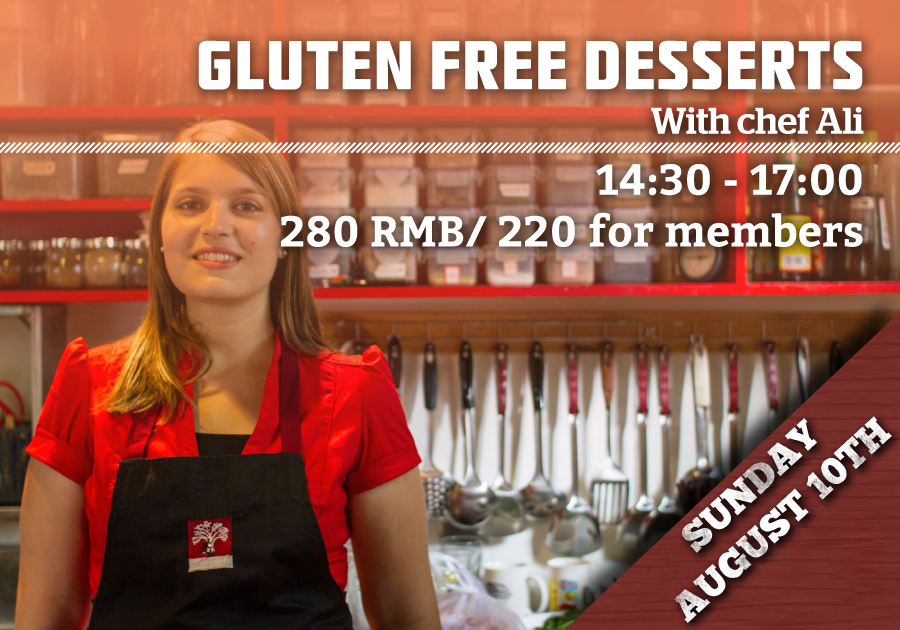 Among the abundance of cookies, cakes, and pies, it can be hard to find gluten-free alternatives. Take matters into your own hands with your own homemade treats. Whether you're avoiding gluten for health reasons or just plain curious about wheat-free cookies (yes, they are possible and yes, they are delicious), come join us for some gluten-free baking.  You'll learn 3 gluten-free dessert recipes and take home some treats to share with friends and family. In this class, you'll make:
Homemade chocolate chip cookies
Hawaiian butter mochi
Fluffy coconut churros
Please note that our GF class will still use eggs and dairy.  If you have any dietary restrictions, please inform us at the time of booking.
Date: Sunday, August 10th, 14:30 – 17:00
Cost: 280 RMB, 220 for members.