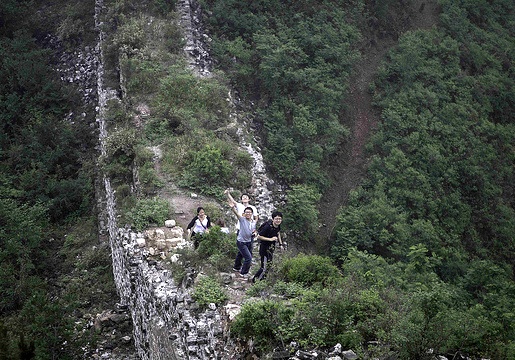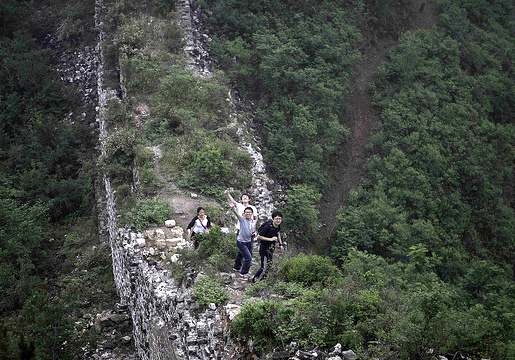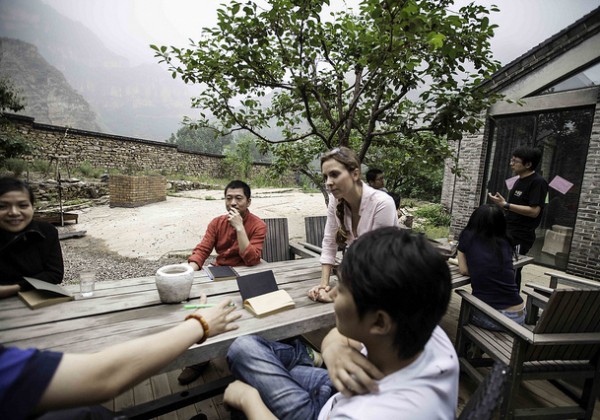 Entrepreneurs Organization is one of our favorite groups to host for team-building events at The Hutong, so we were pumped when the EO crew asked us to organize their annual retreat! The weekend began with a to-go breakfast, before making our way to the Huangyankou Valley, nestled beneath the Great Wall. Upon arrival, tea mastress Jess offered guests her signature iced tea, while Wei Ayi impressed the group with her fusion tapas.
After settling into their rooms, communications professional Emily Roblin handed out notebooks and introduced the EO crew to the theme of the weekend: work-life balance. Emily's workshop covered issues such as personal strengths and workplace personality, goal setting and teamwork. After quite a bit of reflection and a Tastes of China lunch, EO members were challenged to an afternoon hike into the nearby valley. Though a tougher experience than most had expected, the entire group conquered the peak of the wall, where Erin and Rob snuck up the back-side of the climb to meet the intrepid hikers with Pimm's Cups and Gin and Tonics!
After freshening up and a rest, the group reconvened for a summer-inspired Hook n Cook culinary competition, complete with outdoor BBQ station. Although the competition was tough, organizer Teddy and her fusion shrimp dish went home with the glory! (Rigged? I think not!) Following dinner, EO had a bit of time to relax and get to know each other better over drinks, before calling it a night.
At 8am on morning two, Renaissance-woman, Emily, led the group in Qi Gong under the shadows of valley cliffs. In fact, the mindfulness of the group stopped the morning rain, and let the sun shine directly on the peaceful Qi Gong students. After Qi Gong and eating an East-West breakfast, Emily wrapped up the weekend with a bit of reflection and plans of action for keeping work and life in better harmony.
It was great to host this wonderful group of go-getting, outgoing, entrepreneurs, and we all had a blast in the beautiful countryside setting!