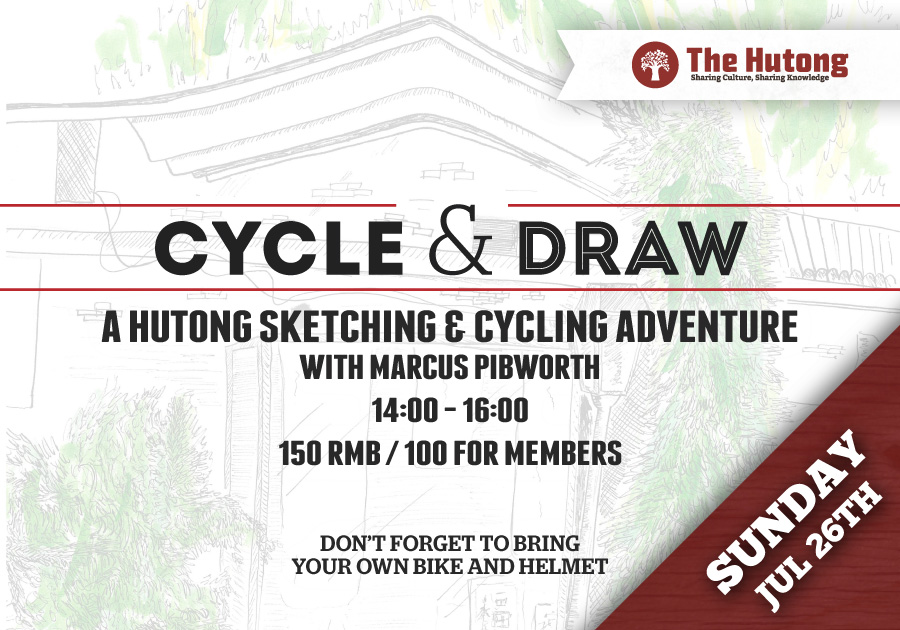 Date: Sunday, July 26th
Time: 2:00 p.m. – 4:00 p.m.
Price: 150 RMB (100 RMB for members)
Pump up your tires, sharpen your pencils – CYCLE AND DRAW is back hosted by Marcus Pibworth and Yubin!
This time we will be doing a mini-tour of the hutongs around the Gulou and Beixinqiao area finishing up at The Hutong for tea and biscuits and a chance to show off our drawings. 
We will meet at 2:00 pm outside of Shichahai Subway station before embarking on a relaxing cycle through the hutongs stopping off at various locations along the way and whipping out our sketch books. We will pass by some well known sites such as the Drum and Bell Towers, as well as searching out some lesser known locations and attempting to capture the essence of hutong life.
You don't need to be a great artist. It's a wonderful opportunity to meet other creative minds from across the city.
Bring whatever materials you think you may need (pencils, sketchbook, pens, etc), yourself and your bike and use your creative eye to experience Beijing's vibrant hutongs in a completely new light!