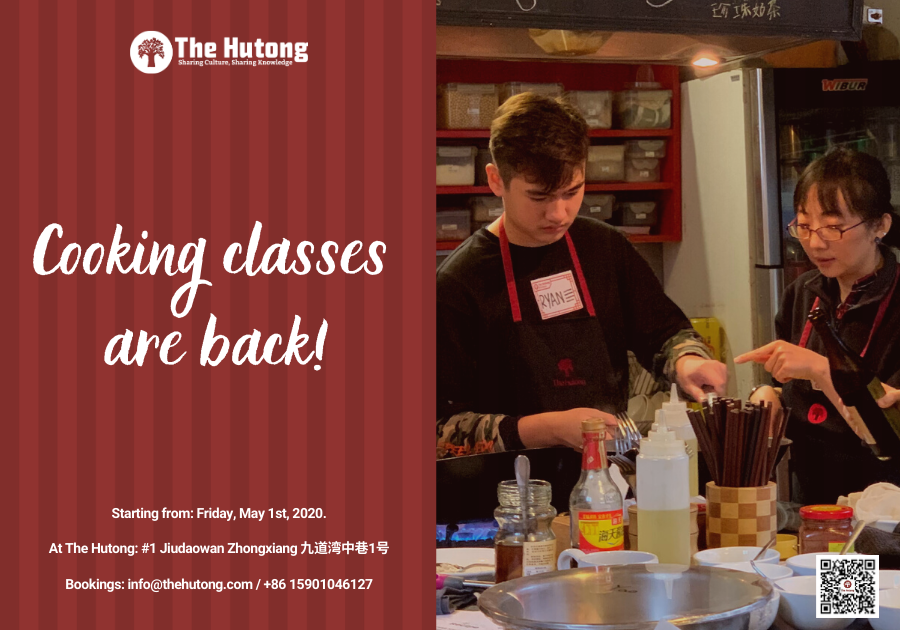 Dear friends of The Hutong,
We are excited to announce that cooking classes are back. This time with a dash of social distancing.
We will have a soft opening starting from May 1st 2020 for our public and private cooking classes.
Public cooking classes are open to a maximum of 4 people and a minimum of 2 people.
Cost: 350RMB/person which includes your own chef, the ingredients, a home-cooked meal, and free-flow soft drinks.
A complimentary jar of The Hutong spice will be available for each participant in May public classes.
Please feel free to check our May schedule here, we will be updating our schedule every two weeks.
Private cooking classes are open to groups of 1 to 4 people.
Cost: 1520RMB/class which includes your own chef, the ingredients, a home-cooked meal, free-flow soft drinks, and local beer.
A complimentary bottle of house red or white wine will be available for the first 10 registrations of the private classes.
Payment is required in advance via WeChat or Paypal (extra processing fees).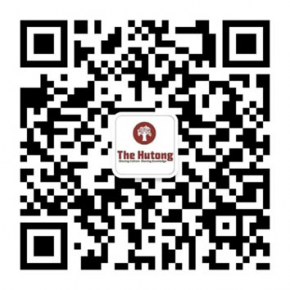 Important Information:
Due to the local community regulations, you will need to register before being allowed into the hutongs. Registration involves submitting your name, nationality, 14-day travel record, health kit status (健康宝) and your current body temperature. Please also bring your international Passport and your Home pass (出入证).
Please contact us at 159 0104 6127 if you run into issues while trying to get to our courtyard.
Scan QR code below to check your health status.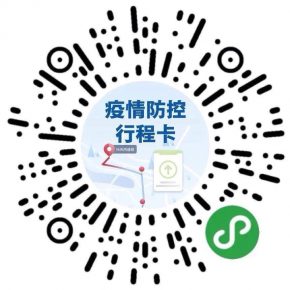 Due to government regulations and for everyone's safety, participants are encouraged to wear masks while cooking and required to keep a safe distance of 1m from other guests. Gloves and hand sanitizers will be provided.
Our venue has been disinfected and thoroughly cleaned. All of the staff in the courtyard have stayed in Beijing since the outbreak of COVID-19 and are in good health. We look forward to welcoming you!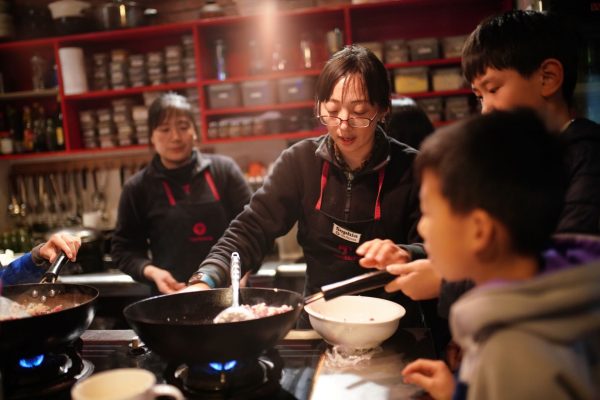 For more information,  please contact us.
   Email: [email protected]  Mobile & Wechat: 15901046127
---