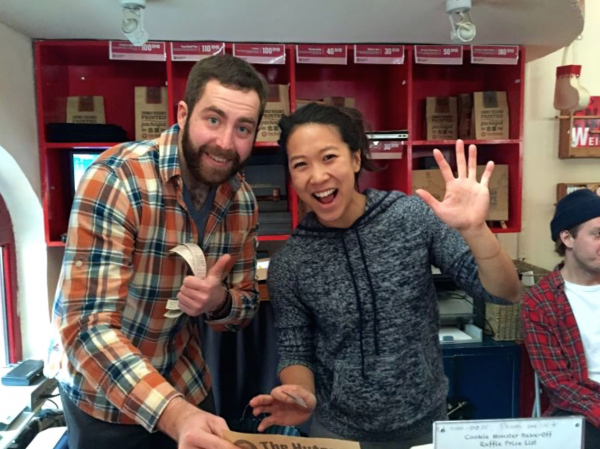 On Saturday, March 14, The Hutong co-hosted their 2nd annual Cookie Monster Charity Bake-Off together with Kristen Lum of LumDimSum.com.
Showcasing 19 different baking contestants (a range of Beijing's best professional and up-and-coming bakers), we indulged over 90 of the city's most avid cookie monsters to sample their way through the superb line-up of crafty cookies.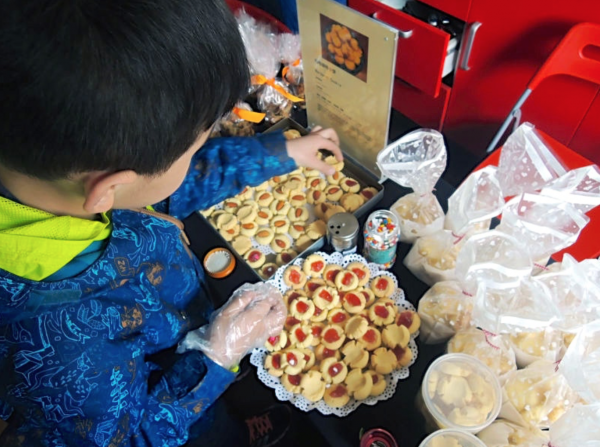 At the same time, we also took this golden opportunity to support a wonderful non-profit organization Bethel China, a pioneer and leader in the field of early intervention for blind children in China. Through the event's raffle ticket sales, a portion of the total bake sales throughout the day and entrance tickets, we raised RMB 6,120 for Bethel! 
Cookie Monster Bake-Off Results:
People's Choice Winners:
1. Kinsey Morrow and Cara Gleeson:
Cookie Creation: Cracker Jack cookies 
2. Sunila Cook:
Cookie Creation: Sea Salt & Olive Oil Brownie Cookies
3. Sue Zhou:
Cookie Creation: Dutch Salted Caramel Cup Cookies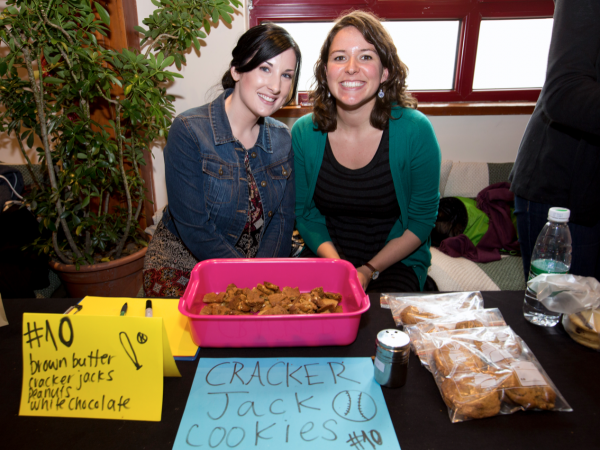 Judge's Choice Winners:
1. Jordan Silva, Chef at Eudora Station:
Cookie Creation: Chewy Chocoholic Cookies
2. Marte van Os:
Cookie Creation: Guilt-free Banana Oatmeal Cookies with Coconut and Chocolate
3. Kelvin Goh:
Cookie Creation: Double Chocolate Coconut Cookies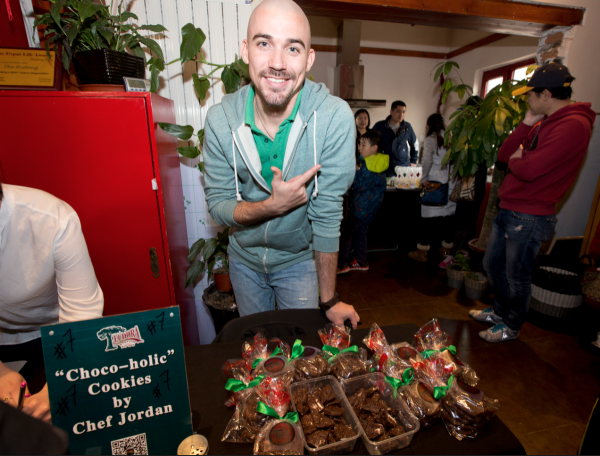 Big Thanks to our 3 Cookie-phile Judges:
*Jon Ellis of Big Bear Baked Goods & Last Year's Cookie Monster Winner
*Robynne Tindall, Dining Editor of TheBeijinger
*Michelle Tang, Culinary Programs Director of The Hutong
Once again, big thanks to our 19 talented contestants for their efforts, energy and delicious cookie creations, to our generous raffle prize sponsors, to our three expert cookie-phile judges, to LumDimSum for hosting the event and most of all, to all the cookie monsters who came, munched and voted!
We look forward to making this into an annual event and bringing back even more awesome cookies next year!

To check out all 19 contestants, you can read a detailed summary of the event on Kristen's Lum Dim Sum blog.