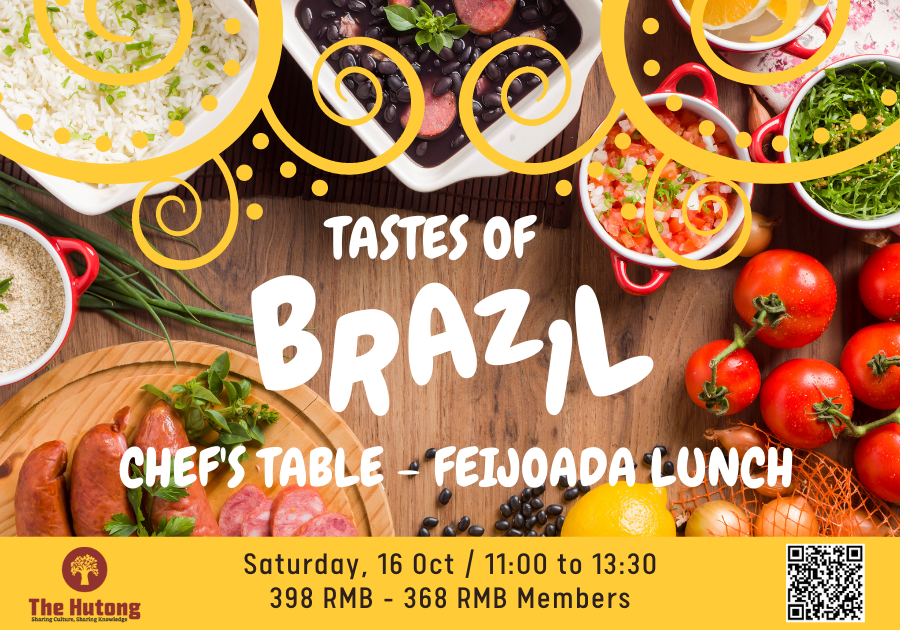 Tastes of Brazil Chef's Table: Feijoada Lunch
Date: Saturday  16th,  Oct.
Time: 11:00-13:30
Cost: 398 RMB, 368RMB for members  including one drink
Brazil is a diverse nation. First, there were the indigenous people. Then the Portuguese came and brought slaves from different African countries. Later in time, the Portuguese royalty went to live at the colony, escaping from Napoleonic invasions in Europe.
Feijoada has many similar dishes around the world. Cassoulet (France) and Feijoada Trasmontana (Portugal) are two of them. From an inaccurate story that the dish was made from slaves to feed themselves, today historians say that probably Brazilian feijoada was born in Rio de Janeiro. Made by slaves, as an adaptation, using black beans and other accessible ingredients, to serve the elite. Between popular side dishes of this delicious black beans and pork, meat stew is white rice, collard greens, fresh oranges and farofa (made of an indigenous ingredient, one of the dozens of byproducts of cassava). All of this washed down with a very good and refreshing drink made with cachaça.
MENU
APPETIZER
CALDINHO DE FEIJÃO COM BACON – BLACK BEAN AND BACON SOUP
MAIN COURSES
FEIJOADA – BLACK BEAN AND PORK STEW
WHITE RICE
FAROFA – TIPICAL BRASILIAN SIDE DISH MADE USING CASSAVA FLOUR
COLLARD GREENS
FRESH SLICES OF ORANGE 
DRINKS
BATIDINHAS DE LIMÃO E MARACUJÁ – REFRESHING LIME OR PASSION FRUIT CACHAÇA DRINKS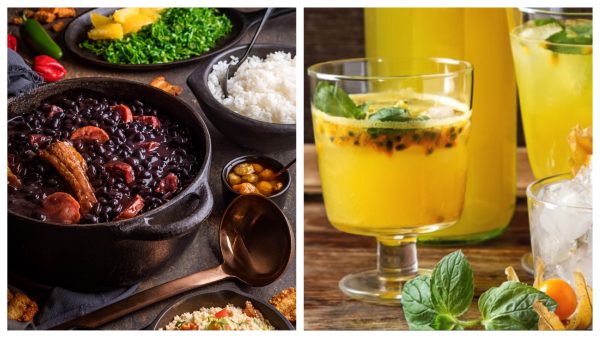 About Chef Paula Garcia 
Paula Garcia is Brazilian, lives in Beijing for more than 3 years and is living as a nomad ex-pat since 2012. Every 2 or 3 years she moves from place to place, starting from the USA, Sri Lanka and now, China. With a Psychology Bachelor's degree, she worked for 10 years in the HR area, before deciding to change her path. Always curious about food, being a foodie for her whole life and coming from a family with a huge background in food, she decided to embrace the dream that she was always trying to push away. She took a Culinary Arts degree back in Brazil.
Now she is trying to immerse herself in the food cultures she is being able to know by living in those different countries. In each new country she is able to live in, she feels more Brazilian than ever and understands the value of Brazilian food in the gastronomic world. Always looking forward to helping people to understand more about her home country and its food culture, she joins The Hutong to share her knowledge and learn with people from all over the world.