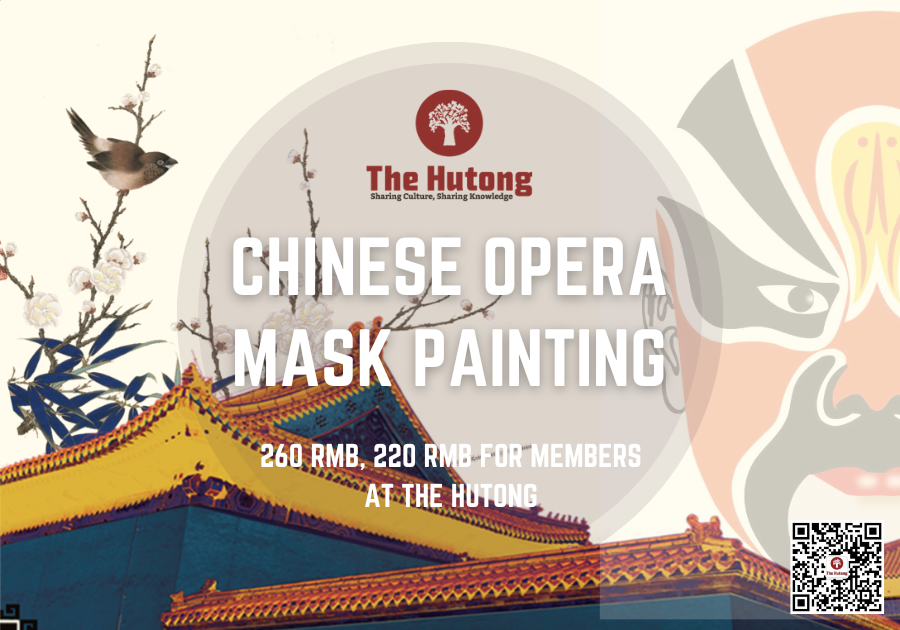 Chinese Opera Mask Painting Workshop
Date: Saturday, 25th March
Time: 14:30-16:30
Cost: 260RMB/person, 220RMB for members
There are the iconic symbols of the celebrated theatrical musical form that is Chinese Opera. The masks are painted with vivid colours and represent not only the status and personality of the characters but also their changing moods. Different colours correspond to different temperaments and performers with skilful moves instantaneously switch from one mask to another to show their changing moods. Opera masks are treasures of Chinese traditional culture, created and passed down by artists for over a thousand years, and nowadays are popular all over the world.
The Hutong offers a mask-painting workshop for those who are interested in Chinese culture and traditions, as well as in participating in a hands-on art activity. You will learn about some Chinese opera history and the meaning of colours in the masks, all while fashioning your own work of art!
Join us in designing that special mask for yourself or your close ones.


---
For more information,  please contact us.
   Email: info@thehutong.com  Mobile & Wechat: 15901046127
We are looking forward to seeing you here soon.
---