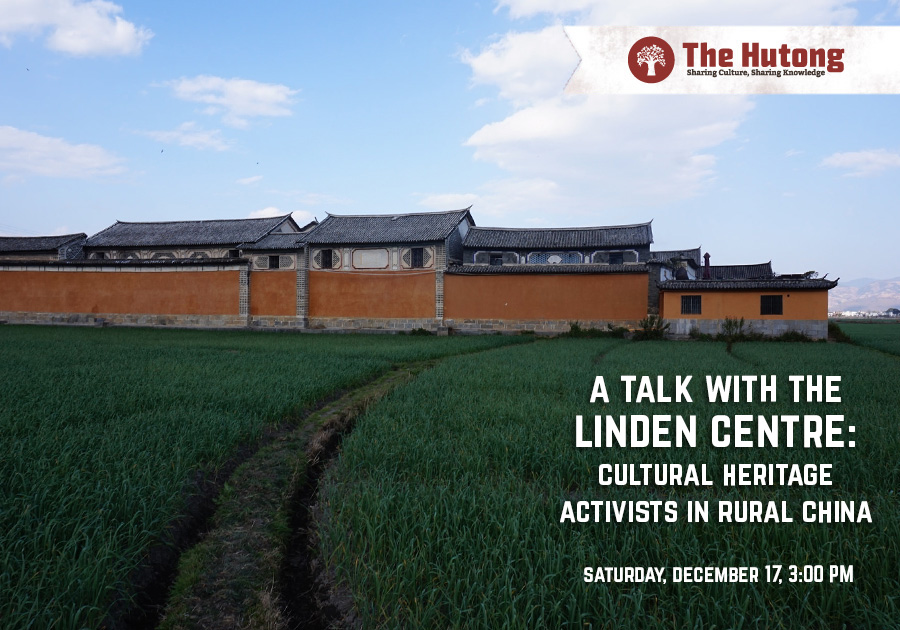 A Talk with The Linden Centre: Cultural Heritage Activists in Rural China
Date: Saturday, December 17th
Time: 3:00 PM
Cost: 50 RMB, includes 1 free beverage
Known in Chinese as "Xi Lin Yuan", the Linden Centre is a heritage hotel chain and leading cultural preservation advocate, based near Dali, Yunnan. The Linden Centre's approach to community development and preservation has garnered increasing support within Chinese government and media circles.
In response to requests to share their story with business and education communities, Brian Linden and Mou Yujiang, general manager, will deliver talks to universities and embassies in Chengdu, Chongqing, Guangzhou, Shenzhen, Shanghai, Nanjing, Beijing, and Tianjin. The December talks will focus on the Linden Centre's innovative business model and its impact on cultural sustainability and heritage preservation in rural China.
While most of the talks are closed to the public, we are privileged to open our doors to anyone who would like to learn more about the Linden Centre's initiatives. This is a must for those interested in sustainable tourism and cultural preservation.