Meet The Crew: Jun, Marissa, Femi,
Charlotte, Cissy and Danielle
The secret behind our successful and innovative programming comes down to the strength of our staff. With that, we are excited to announce the addition of six tremendous good eggs to our Hutong Family over the past year: Jun, Marissa, Femi, Danielle, Cissy and Charlotte!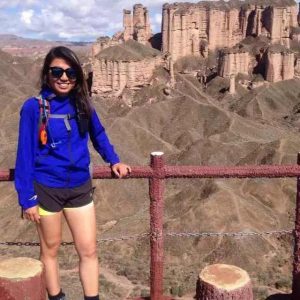 Jun is from northeastern China and lived in Cyprus for the past seven years where she studied Tourism and Hotel Management. While there, she joined a hiking group and spent her spare time hiking and trekking around Cyprus and Turkey. After returning to Beijing, Jun led numerous trips crafted to provide immersive cultural experiences in China.
In 2016, Jun went to Taiwan and completed the Global Outdoor Adventure Leadership and Wilderness First Responder courses from WMAI before returning to Beijing and joining the Hutong family.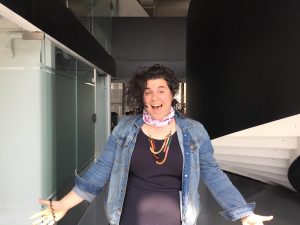 Marissa is from Virginia, U.S.A and came to China nine and a half years ago on an internship with BICF.
Before joining the Hutong, she worked in professional voice recording, as well as in the food and beverage industry.
She loves playing, singing and writing music, and can often be seen with her ukulele or guitar ready to strum out some folksy tunes. She is also a great and adventurous cook!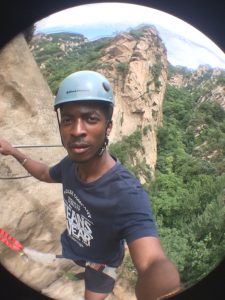 Having lived in China for the past 8 years, Femi often gets referred to as a 中国通 and admits that Chinese has replaced his mother tongue, Yoruba; he feels more at home in China than in Nigeria. He currently runs a poetry club and is passionate about portrait photography, poetry, songwriting, and singing.
After completing his Master's degree in computer science, he joined the Hutong for an internship and continued on in a full time position.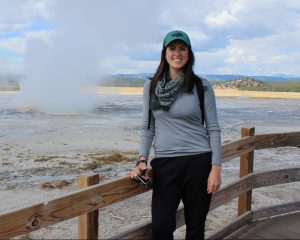 As part of a military family, Charlotte spent most of her childhood on the move. But, outside of Shanghai, Chicago and Western-Tennessee feel most like home. After an unforgettable study abroad experience and post at the Shanghai World Expo, China became a long-term commitment. Prior to these two years in Shanghai, Charlotte spent five in Washington, D.C. where she frequently traveled to Asia to develop and oversee immersive undergraduate programs for American institutions, including the U.S. State Department.
Charlotte is passionate about Chinese language and enjoys playing guitar/ukulele, impromptu road trips, and testing out recipes from the local ayis in her free time.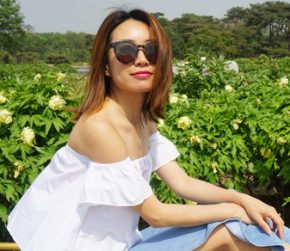 Being raised into a family charged for hundreds of years with guarding cultural relics, Cissy developed a deep appreciation of historical landmarks and scenic spots. Her desire to share her culture and great bilingual skills led her to provide language training and day-tour services for foreigners from various nations for over six years. Cissy loves education, exploring, reading books on religions and culture, and studying Yi-ology.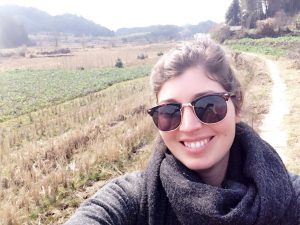 Danielle comes from Toronto, Canada. Her lifelong love for travel and exploring other cultures first took her to China in 2007 – and she just hasn't been able to stay away ever since.
With a background firmly rooted in events and communications across a range of industries, Danielle loves cultivating fun, memorable experiences for groups of all shapes and sizes. In her spare time she cooks, eats, and reads cheesy sci-fi and fantasy novels.
---
We recently caught up with Jun, Marissa, Femi, Charlotte and Danielle, to get to know them a little better. Here is what they had to say:
What drew you to The Hutong?
Jun: The level of professionalism in the Hutong team and how much of a fun learning process working here as a freelancer was.
Marissa: Honestly, it was the fact that everyone I met who worked at the Hutong absolutely loved it.  It didn't matter what nationality or cultural background they were from, they all loved one another and their work so much.
Femi: I've always wanted to work at a place with a sense of family, and also a place where I could put my rather eclectic skill set to use; an environment that fosters growth and a job that makes an impact. The Hutong ticked off all those boxes for me, and I am very excited to be a part of the Hutong family.
Charlotte: First, the impressive tenure and positive energy of the team and the variety of communities we serve. Whether it was through introducing a corporate team to a little-known neighborhood of Shanghai or embarking on an outdoor education program in Mandarin with group of 90 Chinese students to the Northern Hills of China—I knew The Hutong would have a lot to keep me challenged and inspired every day.
Cissy: The six core values that make our team a cohesive family match my personal faith and value. The fact that I know my voice can be heard makes it a perfect workplace. I can't express how much I love this team.
Danielle: I'm with Marissa on this one. I love what I do, but even before I came on board I could clearly see that every single Hutong team member felt the same about their work. That shared passion for what we do spreads to one another like wildfire; we inspire, motivate, and spur each other on. It's the best feeling!
What are you currently doing at The Hutong?
Jun: I'm a Programs Coordinator and program leader. I also help with making negotiations with local vendors. People say I'm really good at getting good deals!
Marissa: My title is Program Coordinator, but I'd say that's a catchall term for "all the things" so to speak.  I am working both at the venue and with the educational trips that venture outside Beijing as well as on some HR initiatives.
Femi: My current title is IT manager and marketing coordinator. During my time as an intern, my main tasks included web development, photography and videography, marketing, and joining programs as support staff. So basically a bit of everything.
Charlotte: I'm The Hutong's Shanghai Manager, which is one big umbrella as I work to get The Hutong – Shanghai off and running. This means spending time with our local clients, expanding our already impressive team of local vendors and freelancers, and developing new programming and quality/risk assessments in and around Shanghai. Ultimately, I want to ensure that we create a space where, as with The Hutong – Beijing's signature fun-learning environment, folks in Shanghai can embark on hands-on journeys that bring them closer to China and the people around them.
Cissy: As a recently promoted Operations Manager, I'm responsible for vendor communication and management, booking process execution and improvements.
Danielle: While my title is Communications Manager, I wear a lot of different hats. From graphic designer and PR manager, to corporate workshop facilitator and education program leader (and a bunch of things in between), I have a role that is constantly providing new opportunities for me to both challenge myself professionally – and connect to our customers in a meaningful way.
Do you have a favorite quote?
Jun: "Less is more"
Marissa: I have a massive wall of quotes in my bedroom at home.  A few of my favorites:
"Passion will make you crazy, but is there any other way to live?"  –Howard Hughes
"Even if you're on the right track, you'll get run over if you just sit there" –Will Rogers "
Femi: A current favorite is the quote by Steve Jobs: "You can't connect the dots looking forward; you can only connect them looking backwards. So you have to trust that the dots will somehow connect in your future". 
Charlotte: "It is not in the still calm of life, or the repose of a pacific station, that great characters are formed. The habits of a vigorous mind are formed in contending with difficulties."  –Abigail Adams.
Cissy: "The greatest happiness is to scatter your enemy, to drive him before you, to see his cities reduced to ashes, to see those who love him shrouded in tears, and to gather into your bosom his wives and daughters." – Genghis Khan
Danielle: "A journey of a [hundred] miles begins with a single step." [千里之行﹐始于足下 [千里之行﹐始於足下]
"Of all the paths you take in life make sure a few of them are dirt."
 — John Muir
What is the most important thing you have learned in the last five years?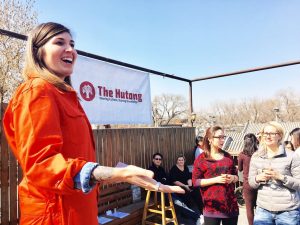 Jun: I've learned to "just try it".
Marissa: Living life in this crazy city teaches you to dig deeply into your reserves of patience, flexibility, and grace.  However, I think the most important thing I have learned is that it's too much work not to be your true self.
Femi: The importance of surrounding yourself with good people and learning to believe in yourself.
Charlotte: Try to be the weakest link in the room as often as possible—meaning surround yourself with people that elevate you and inspire you to try harder, go further, and learn more. My great team of new colleagues help me do that every day. Otherwise, I think patience, patience, patience.
Cissy: Step out of your comfort zone and you'll see an amazing world and a better you!
Danielle: Seek challenge, always. Do those things that you're scared of—that is what makes life worth living!
What is the last book you read?
Jun: The Little Prince by Antoine de Saint-Exupéry
Marissa: The Underground Railroad by Colson Whitehead
Femi: Purple Hibiscus by Chimamanda Ngozi Ndichie. It was refreshing to read a book by a Nigerian author. I found it so relatable.
Charlotte: Country Driving: A Chinese Road Trip by Peter Hessler.
Cissy: Love in the Time of Cholera by Gabriel Garcia Marquez
Danielle: The ONE Thing by Gary Kellar and Jay Papasan
What music are you currently listening to?
Jun: I'm currently listening to Amy Winehouse
Marissa: Sarah Watkins's album "Young in all the Wrong Ways," the song Ditchdigger by Tyler Lyle, the song Poison Cup by M. Ward, and a bunch of other things from all over!
Femi: I'm listening to the album Blond by Frank Ocean and also to some Fela Kuti music like Water No Get Enemy.
Charlotte: Ryan Adams version of T.S. 1989 recently and always Gillian Welch & David Rawlings.
Cissy: I'm really into Buddhism music this year. Especially songs by Qi Yu, they make me peaceful and calm.
Danielle: Childish Gambino's new album forever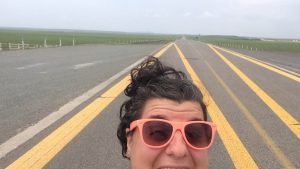 What's one thing you've always wanted to do?
Jun: Getting a tattoo, donating blood and canyoning.
Marissa: Hip hop dancing and woodworking/carpentry, and also taking an impromptu trip to France…I can still do that one!
Femi: Skydiving! After bungee jumping a few years back, I think I'll really enjoy skydiving.  
Charlotte: Take a few months and drive along China's Silk Road (once I get a Chinese Driver's license, of course). I've always wanted to be in a folk & bluegrass band.
Cissy: Go to the Amazon Rain Forest in South America, It's my mysterious dream place.
Danielle: Travel around India for a month. Eat my way through Japan.
Favorite travel spot?
Jun: Africa! I've visited Morocco, but I really want to go back to the continent and see more of it!
Marissa: I always fall in love with everywhere I go, so I can't possibly pick a favorite.  There's always something to love about a place whether it be the architecture, the public transportation, the food, or the people.  Everywhere I've ever gone has always connected with me in a meaningful way.
Femi: I really enjoyed my time in Thailand and Cambodia when I visited a few years back. They reminded me so much of home and I loved the laid-back feel and nature.
Charlotte: China has some breathtaking destinations, but If we're talking about accessibility and an ideal balance between food, site-seeing, and the outdoors, I have to pick Taiwan. Back home, it would easily be road trips through Colorado and Montana. I've never seen places with so many different but equally breathtaking landscapes at every turn!
Cissy: Xinjiang. Not only because of the beautiful scenery and great sites, but also the Kazak music and hospitable Kazak people.
Danielle: Laos. I've never been happier than bombing around on a scooter in jungly Luang Namtha. I also can't stop going back to Thailand! Help!
What do you like to do in your spare time?
Jun: Watching films, running, cooking, and travel.
Marissa: I love cooking and organizing (and reorganizing) my kitchen, making headway on reading my long list of books, making and writing music with friends, and having as many meaningful conversations over coffee as I possibly can.
Femi: I like to work on my music, photography, and poetry. There's also the occasional TV show binge-watching 🙂  
Charlotte: I probably spend too much of it experimenting in the kitchen, but I love afternoons at the art museum, biking around Shanghai, and playing old-time tunes on my ukulele. If I've got a full free weekend though, you can bet I head out for some hiking—there's quite a bit of green space just 3-4hrs from Shanghai!
Cissy: In my spare time, I like travelling, physical fitness, playing tennis, and trying anything new whenever possible.
Danielle: Reading, trying a new recipe, binging a TV series, cycling around Beijing, looking enviously at out-of-my-league apartments for rent in WeChat moments
What is an ability you wish you had?
Jun: The ability to be a fast learner. 
Marissa: I would like either the ability to teleport (no traffic ever again!) or the ability to place my hand on a book and have read it and retained it instantly.
Femi: Teleportation. Getting to travel anywhere instantaneously would be so cool.
Charlotte: Practically speaking, a perfect, photographic memory. If we're blue-skying here, I would never sleep.
Cissy: The ability to travel everywhere in the world without ever getting sick!
Danielle: Can I answer this realistically? Web development!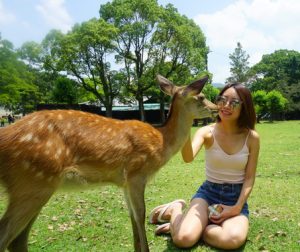 Would you rather be a tiny elephant or a giant hamster?
Jun: A giant hamster.
Marissa: A tiny elephant of course!  So CUTE!
Femi: A giant hamster for sure! I wonder if people will still find it cute.
Charlotte: Tiny Elephant for sure. Just not sure how I feel about an oversized hamster—their limbs are already obviously too small for their bodies.
Cissy: What a question! Tiny elephant for sure! Haha!
Danielle: Definitely a giant hamster. Everyone loves hamsters!