"Remembering the Fair South,
As always, it is Hangzhou I most recall:
Amongst the mountain temples
I search for the osmanthus petals
From which the moon did fall."
~ Bai Juyi (772-846)
This spring the Hutong journeyed with 34 young grade-four students to Suzhou and Hangzhou in order to experience the rich culture of The South. Here is a glimpse of what they experienced (adapted from students' responses):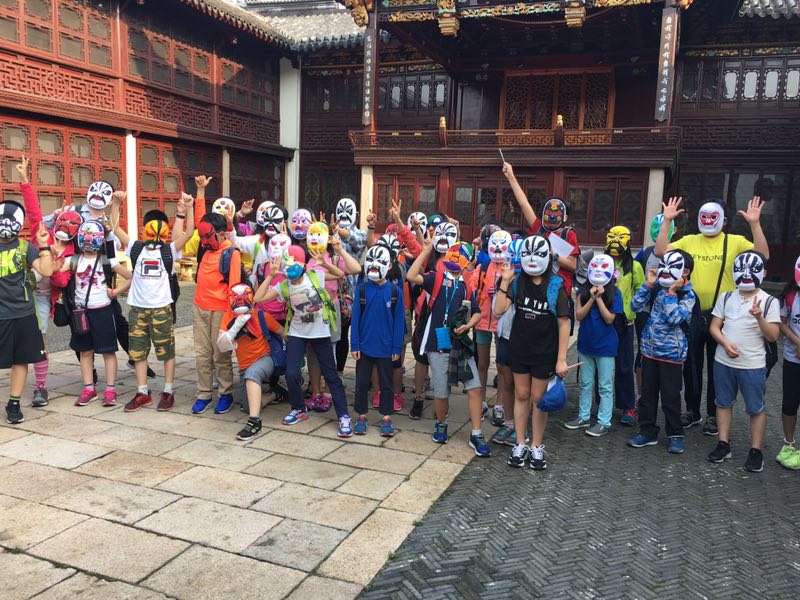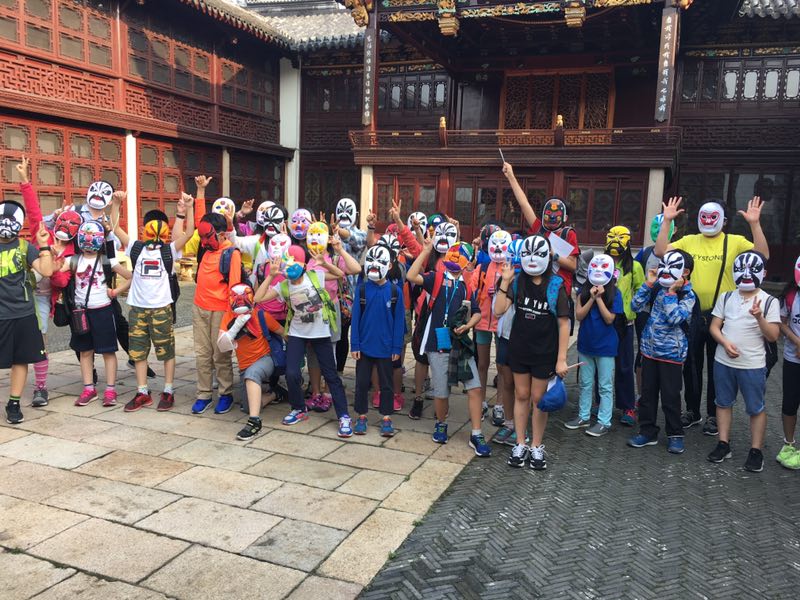 1. When we first arrived in Suzhou, I didn't know what to expect. I had been to the South before, but I didn't remember it being that wet!
As if on cue, our first day in Suzhou was met with rain. But that didn't' dampen our day! When traveling to 江南, or Southern China, in the spring, be prepared for rain! Don't let this deter you, however, as this is just part of that southern charm.
2. I really enjoyed visiting the Classical Gardens of Suzhou 苏州园林 and learning about the different architecture!
 A trip to Suzhou would not be complete without exploring one of its 13 UNESCO protected Classical Gardens 苏州园林. Naturally, our first stop in the old city was the beautiful Humble Administrator's Garden 拙政园— the largest of the Suzhou gardens, covering 52,000 square meters (or 13 acres).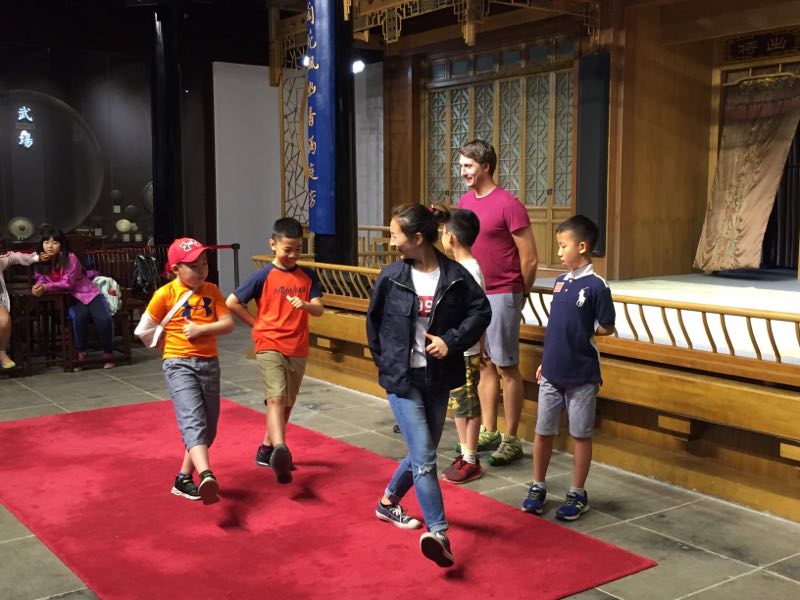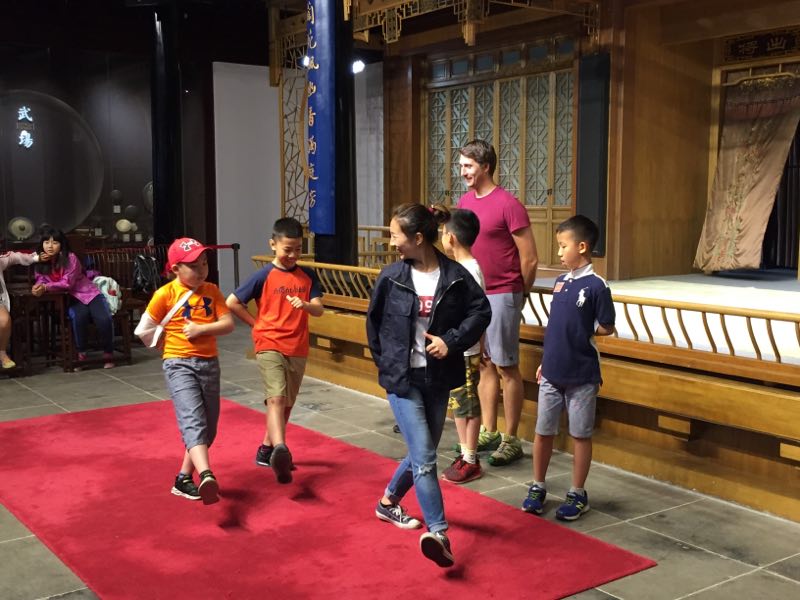 3. Diving head first into the Pingtan 评弹and Kunqu 昆曲Opera! Getting a lesson in how to use expression to enhance the performance! I really liked the stories! 
Just a short drive from the Classical Gardens, we recommend popping into Suzhou's Kunqu and Pingtan museums. Their traditional, period structures are nestled in the historic Pingjiang District 平江区 alleys and their contents provide extensive overviews of Suzhou's famed opera styles. During our visit, masters of both opera styles explained and demonstrated each one's unique characteristics. Students got their chance to try them out first hand, too. While the instructors were specially arranged for our group, public performances take place in the Kunqu Museum on Sunday afternoons for only 10RMB.
4. Learning and practicing Wushu 武术 with masters.
Practice makes perfect, they say. Well, Keystone Academy students put their Wushu skills to work while learning some new ones during a morning visit with a local Wushu boarding school. 
5. Listening to Pingtan 评弹 Opera while riding along the winding canals of Suzhou

To truly appreciate Suzhou, often referred to as the Venice of the East, hop on a meandering boat ride along its canals. It is from this vantage point that visitors can appreciate the traditional scenery of Suzhou while leisurely sipping tea as they pass tea houses filled with the familiar tunes of Pingtan 评弹 opera—a folk-style opera sung in Suzhou dialect. Fortunately for our trip, we had our own performers on board!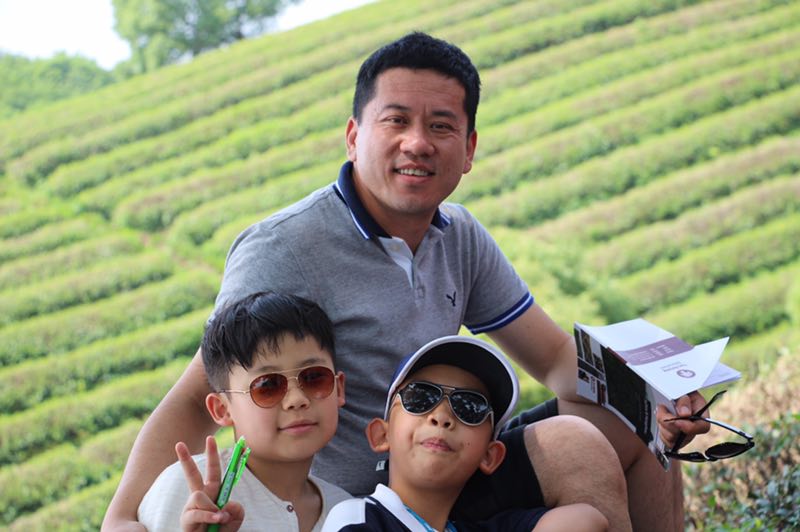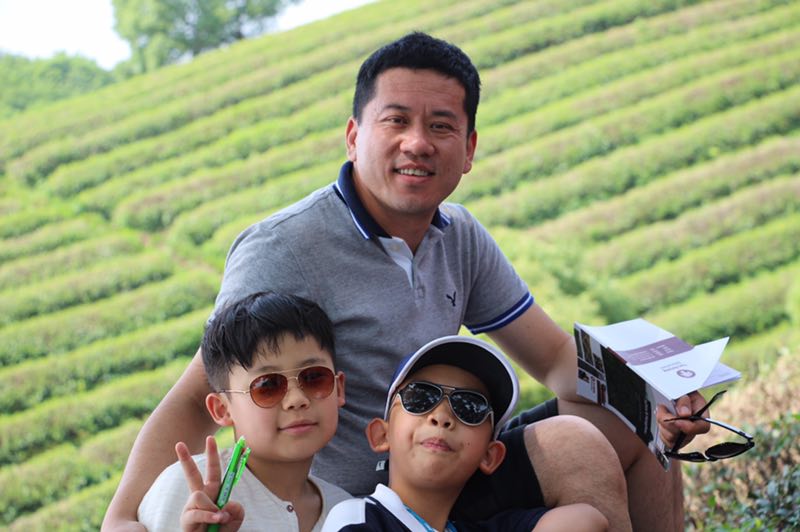 6. Picking Longjing tea 龙井茶 and running wild in the tea terraces surrounding Hangzhou!
A day at a local tea plantation gave students an insight into one of China's most beloved teas, special to Zhejiang province. While surrounded by endless rows of tea plants, students learned the proper picking techniques, sampled multiple teas produced in the region, and learned the different techniques for hand-processing and machine-processing Longjing tea.
7. Meeting Marco Polo, Bai Ju Yi 白居易 and Su Xiao Xiao 苏小小! 
We were fortunate enough to be visited by ancient Hangzhou celebrities during our visit to Yuefei Temple 岳飞庙. As luck would have it, they were even available for student interviews!
8. Learning about the great poets of West Lake 西湖 and writing/performing our own poetry inspired by the beautiful lake and scenery around Fairy Island 小瀛洲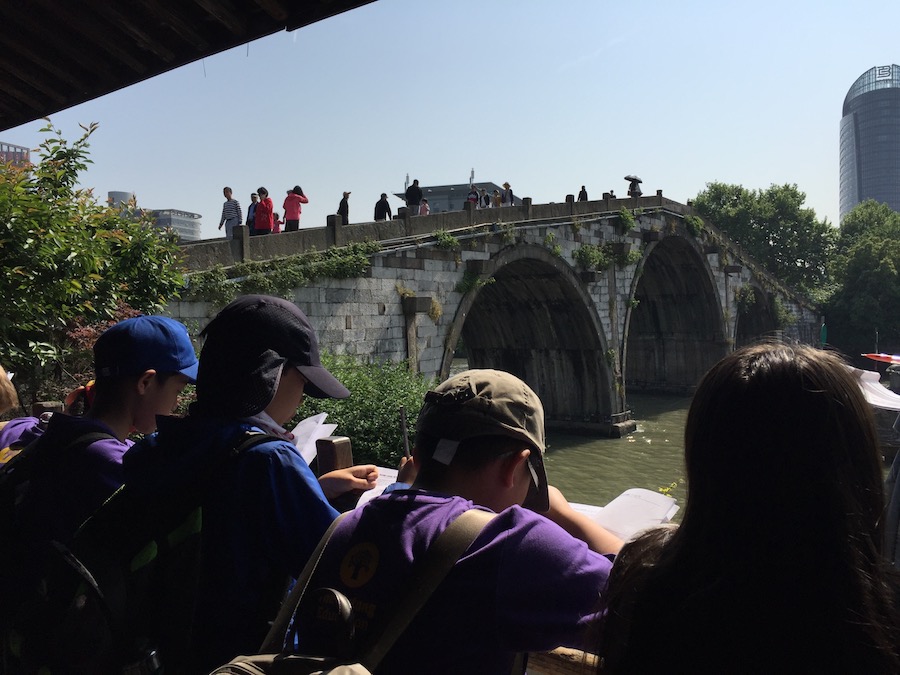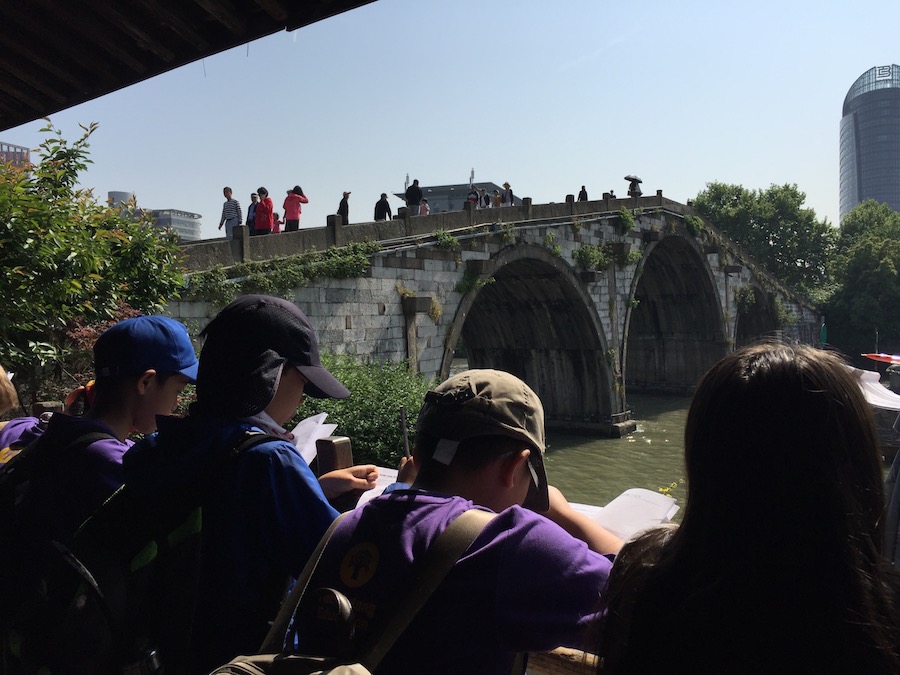 9. Crawling around and exploring the many temples and hills surrounding West Lake.
Although the walk along West Lake is stunning, so, too, are the views from the hills that surround it. We took time to stroll along the trails in nearby Wushan Hill 吴山. We stopped by the Song Dynasty Street 河坊街 on our way down for shopping and a taste of Hangzhou cuisine 杭帮菜。
10. Getting a chance to try the different tasty treats of the South.
Zhejiang and Jiangsu cuisines are full of tasty treats characterized by their freshness and sweetness.  While in town, keep your eyes peeled for River Eel 河鳝鱼, Beggar's Chicken 叫化鸡,Stewed Spring Bamboo Shoots 卤春笋, and Cong Bao Hui 葱包烩 (shallot pancake rolls) to name a few.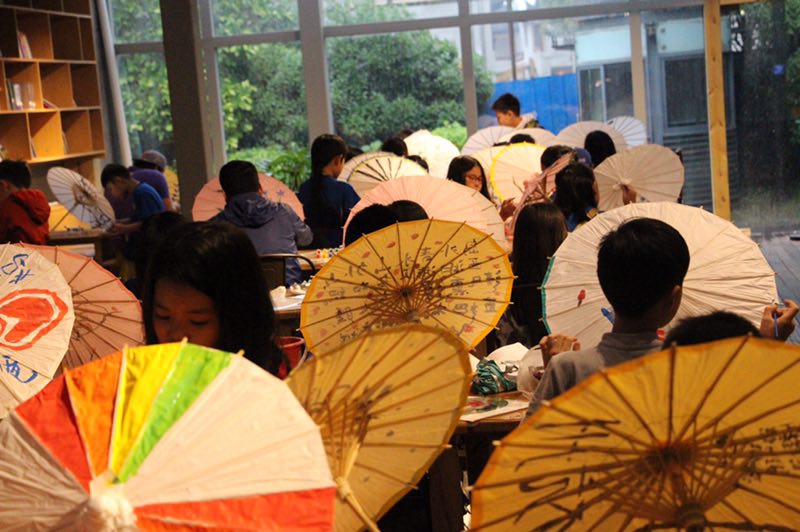 11. All things silk at the Silk Museum.
If you're lucky enough to plan your trip to the silk factory in May, you might be just in time to see live, full-grown silk worms. While the worms were a student highlight, the chance to try their hand at pulling their own silk quilt was also a hit!
12. Longjing Tea 龙井茶 Ice Cream!
Enough said.
13. Watching the boats along the Grand Canal 京杭大运河 
From the southern terminus of the Grand Canal (at one time it spanned 1800 km from Hangzhou to Beijing and is still in use today) we concluded our visit to Suzhou and Hangzhou. Views of the ancient bridges are worth the trip to this part of town, as are the neighboring ancient alleyways and museums.
Can't Miss Location or Site:  The View of Hangzhou atop Wushan Hill 吴山!
 
Most surprising thing about the locations that you hadn't realized before: How beautiful both cities are in the spring, during the day and particularly at night.  
 
One Final Poem:
You reside upon the one kuai bill,
but the piece of my heart you hold is priceless
your three eternal pools mirroring the moonlight
light up my soul with their dance
Join us in Hangzhou and Suzhou!
Want to learn more about our Hangzhou or Suzhou education programming? Give us a call. We'd love to work with you to customize your next Jiangnan 江南 adventure.