Reportedly once mistaken by US officials poring over satellite photos for missile silos, Fujian's Tulou turned out to be far more interesting: multi-storied, fengshui-aligned, rammed earth fortresses built from the 13th Century onward to protect the "newly" arrived Hakka Clan's and their rich culture. 300 Tulou scattered across Southern Fujian are now UNESCO listed World Cultural Heritage gems, best appreciated on a bike, with plenty of tea.
On this program we will actively support heritage conservation by staying in two of these UNESCO listed Tulou, our high-value low-impact tourism will contribute in a meaningful way to preserving these increasingly delicate and abandoned buildings so that they can survive through the 21st century and beyond.
Over the trip we will cycle approximately 100 km kilometers on beautifully paved country back roads, and tiny village pathways (some of the latter less than beautifully paved, but providing intimate access to the Tulou villages and fields!).
On our journey through one of China's most famous tea regions, we will have plenty of time to rest and sample the freshest and best of Fujian's Green and Black teas. The cycling will have some hills, but won't be overly demanding and we'll have support vehicles with us the whole time: Tea lovers and non-hardcore cyclists are encouraged to join!
Join The Hutong on a connoisseurs' cycle through Fujian's famed tea fields and Tulou Roundhouses.
Our 2020 Golden Week 

Fujian Bike Journey

will run from

Friday October 2nd to Thursday October 8th 2020.
To receive an itinerary and tentatively reserve your space, contact

morgan[at]thehutong[dot]com

.

Starting with dinner on Friday night in the beautiful coastal city of Xiamen, we will set off for the hills and the tour-proper the next morning.

After a short coastal ride in Xiamen we'll be on the bus, easing out of the city as we ascend past tea plantations and fruit farms. Arriving at Tulou country we'll end the day sipping Oolong tea as we settle into the first of our Tulou homestay.

Longer cycles await us over the next two days as we make our way firstly to Hongkeng, where we will meet our host Stephen and his family, guardians of one of the most impressive Tulou in all of Fujian, and then later on to the quaint (and off the beaten path!) riverside village of Yunshuiyao. Throughout both days we will enjoy stunning scenery, pretty roads and lanes, great fun, and loads of tea!

Our final night will be in Zhangzhou where we'll get a chance to explore a beautiful old town, before finishing with craft beers and delicious food.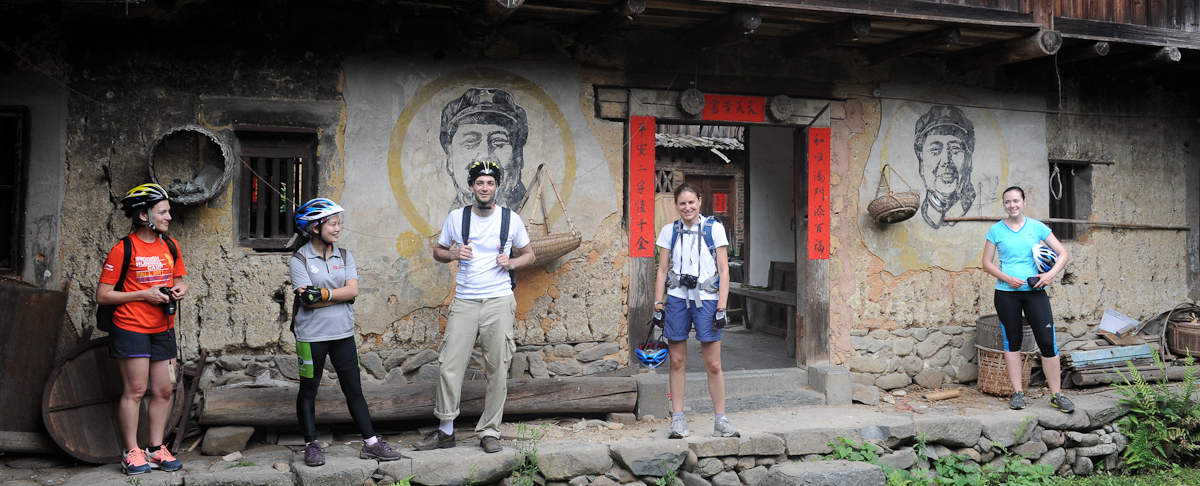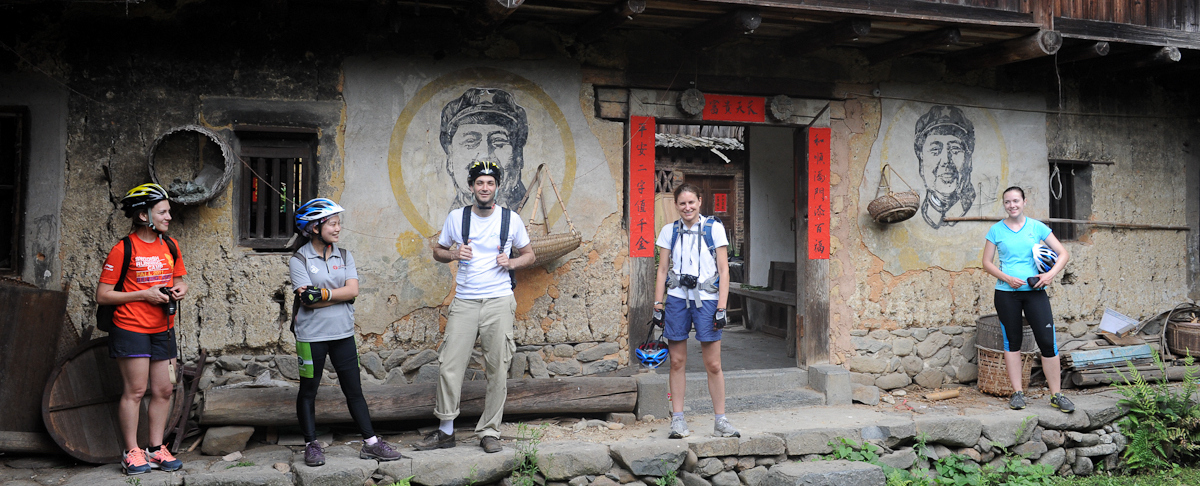 Cost: 8200 RMB
Included: All meals (including rare Hakka delicacies like Tulou-Chicken), twin-share accommodation, mountain bike, helmet, three days supported cycling, and vehicle transfers to and from Xiamen Airport/train station.
Not included: Your travel expenses to Xiamen. We recommend arriving in Xiamen on Friday, early afternoon. On Saturday, we will transfer directly to the Tulous (3 hrs). 
For participants who arrive earlier and would like to remain in Xiamen for another couple of days, The Hutong will provide tips on what to do, see and eat while exploring on your own.
Departures
Departing from Beijing: There are many daily direct flights from Beijing to Xiamen. The 12-hour train ride is truly for aficionados.
Departing from Shanghai: The new bullet speed D-Trains take about 8 hours from Shanghai to Xiamen. There are also several direct flights.
Departing from Shenzhen or Guangzhou: Flights are roughly 1 hour to Xiamen. 
Return options: The Tea and Tulou Eco-Cycle trip finishes in Zhangzhou on Thursday morning, and The Hutong will arrange your transfer back to Xiamen with flights back to all major cities (Beijing and Shanghai). Please check ticket availability for your return before you book.