今天的胡同拥有着一支充满激情和能量的团队,我们的团队来自世界的各个角落但却拥有这同样的追求和梦想,我们热爱这中国的文化并渴望可以和大家一起分享它们。 今天的胡同运营着覆盖北京甚至全国的各式活动项目, 我们的宗旨是让每一位热爱文化的人们客户都可以在此拥有一份独具一格难以忘怀的文化体验。





不管您是想了解更多信息还是希望策划专属自己的活动,都可以随时联系

events[at]thehutong[dot]com span style="color: #212f40;"> 进行咨询,胡同欢迎您的光临。

Co Founder
Currently on a mission to take The Hutong to new places, and find our reach in Australia. Mark does have a loud voice and does too often speak over the top of any unsuspecting passersby, so we naturally sent him off to one the world's furtherest flung corners to spread the message of Hutong love.
· Struggles with his short attention span.
· Dreams big, sometimes too big.
· Treats all Hutong colleagues like they were born to love Chinese tea as much as he does.

Co Founder
Stacey is one of the co-founders of The Hutong and cannot believe how fortunate she is to have embarked on such an incredible journey with such a talented team. Stacey could never have guessed that an 18 month stint as a tour leader in China, could evolve into a business as exciting and rewarding as The Hutong.
· Now known as "Ranger Stacey" and taking some time out to work with the penguins in Australia.
· Can only sing Chinese, not speak it. Can only recognize character when singing karaoke.
· Is learning to surf, with very little success, but loving the challenge of attempting something new.

General Manager
Morgan focuses on growing the business, as well as promoting a high standard of professionalism and a great company culture. He loves The Hutong's egalitarian and creative environment, and looks forward to continue to learn and grow with his amazing teammates.
· Knows perfection is unattainable; trying our best is not.
· Is a wanderer at heart and in life.
· Is from New York City – enough said!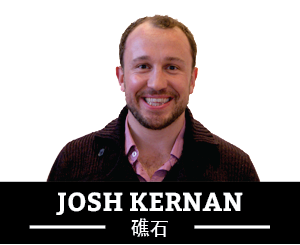 Educational Programs Director
Josh is responsible for The Hutong's burgeoning Education Department. He firmly believes that the key to inspiring growing minds is to make tangible, hands-on experiences accessible and fun, while offering students a window of reality into this mind-boggling country they live in.
· Loves all sport, especially rugby, currently representing Beijing Devils RFC.
· Has worked at Beijing, London and Sochi Olympic Games.
· UK born and raised, but constantly mistaken for Australian.

Onsite Department Manager
Jessica focuses on managing the onsite department, as well as improving the Hutong's work environment and service standard. She loves to share her extensive knowledge of Chinese with guests.
· From Anhui province but her character matches that of a northerner.
· Is a professional Taobao buyer.
· Loves all Chinese transitional culture and is learning the Chinese Xinhua Dictionary.

Education Administration Coordinator
Alina is responsible for The Hutong Education Department's administration and finance. She also gives comprehensive logistical support for EDU's program execution and cooperates with local vendors and agencies.
· Loves to acquire new knowledge and embrace diversity.
· Tries to live by her favorite phrase: 'Know Thyself'
· Has been honing her Flamenco skills for 4 years.

Educational Programs Coordinator
Annie is responsible for organizing and executing The Hutong Education programs in Beijing and greater China. She is passionate about health and safety and takes pride in ensuring that The Hutong Education programs provide exceptional experiences that challenge students within a safe and supportive environment.
· Is from a tiny island in the Caribbean.
· Loves her second-hand bike and rides it practically everywhere.
· Former open water swimmer and now an aspiring triathlete.

Corporate Programs Coordinator
While beginning his Hutong tenure in the education department, Ben now devotes most of his waking hours to creating and developing high-quality, professional corporate programming catered to clients from all walks of life. A student of Chinese history, language, and culture, Ben appreciates the way in which The Hutong strives to promote cross-cultural learning and understanding.
· Is a nice Jewish boy from New York.
· Can be seen on stage from time to time playing guitar with different bands around Beijing.
· Was unofficially knighted on his first trip to England as an 8-year old.

Educational Programs Manager
Nitai is responsible for managing the overall operations as well as spearheading the marketing projects of the Education Department as it continues to grow. He is a passionate believer in the effectiveness of "mobile classroom" environments to impart lasting impressions on students as they learn more about themselves and the world around them.
· Never goes anywhere without a frisbee in his backpack, ready to toss at a moment's notice.
· Loves keeping his mandarin sharp bantering with Beijing's colorful taxi drivers.
· An avid reader and politics nerd, hasn't missed an edition of The Economist Magazine in years.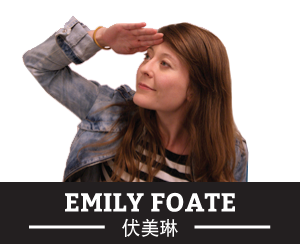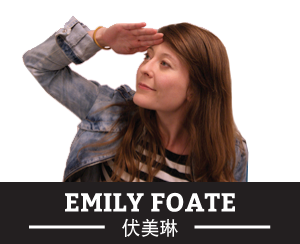 Corporate Game Master
Emily is developing the Hutong's signature Zou 'n' Go and Hook 'n' Cook programs. She is working on creating new content and adding extra fun. She also leads programs for The Hutong's Education department.
· Somehow manages to perform with three different improv theatre troupes.
· Is a language geek at heart and translates Chinese short stories in her 'spare' time
· Hails from New Zealand, the home of hokey-pokey ice cream.

Culinary Manager
Katharine manages all things gustatory at The Hutong Kitchen. She develops classes, works with local vendors and collaborates with people interested in Chinese food culture. She loves learning new techniques and regional cooking styles from her food obsessed culinary team.
· Katharine has a Master's in Food Studies from New York University.
· Chinese markets and grocery stores are Katharine's happy place.
· Enjoys people watching but that sometimes gets her in trouble.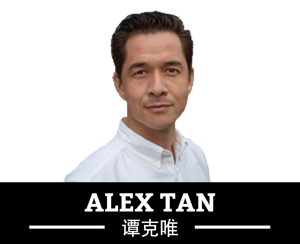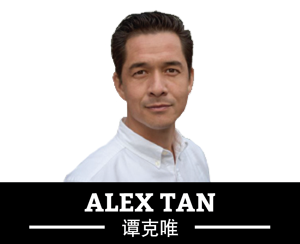 Chinese Medicine Practitioner & Educator
Alex has a degree in both Construction Management and Chinese Medicine and is a unique blend of Eastern Medicine with a Western perspective. Alex runs a full-time Chinese Medicine clinic, preventative health workshops and tours from the Hutong.
· Loves tea, yi jing, qi gong, yi/yang, wuxing, wuwei and the occasional Guinness.
· Believes that pollution is making him stronger.
· Has a beautiful wife and 3 kids that keep him on the path to spirituality.

Education & Corporate Cheerleader
Endlessly enthusiastic and positive, Kristen is also a perfectionist at heart and the energizer bunny for The Hutong's creative education programs, travel bike adventures and getaway corporate packages.
· From Sunny California and yes! She was a cheerleader in high school.
· Founder of Beijing's lifestyle blog: LumDimSum.com
· Is a biking maniac. Through rain, wind and snow, she's biking all over the city on any given day.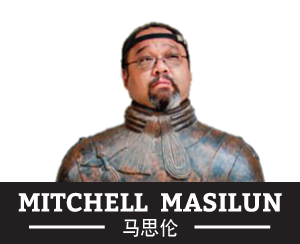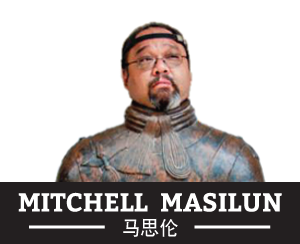 Photography Instructor
Mitchell teaches all photo related workshops and classes at The Hutong. Mitchell is also a Beijing based editorial photographer and multimedia specialist. His stills and videos are published globally, with a client list encompassing Fortune 500 companies, embassies, network news stations, and NGOs. His work can be found at www.1world1eye.com
· Is a Chicago native, South Side!
· Has travelled to over 25 countries
· Is a huggable bear

Tea Journeys Account Manager
Sherry is responsible for Tea Journeys, and liaising with clients in Beijing's premium food service sector. She focuses on sourcing the finest teas and tea ware and developing them into products worthy of world-class cafes, restaurants, and bars.
· Loves tea and tea culture, always on the look out for new and innovative interpretations.
· Is addicted to local snacks.
· Loves her daughter, and spending time with her family.

Kitchen Supervisor
Is responsible for all of the background processes which make The Hutong cosy and welcoming. She is a cleaning force to be reckoned with. Came to Beijing in 2003 from Guangyuan in Sichuan Province.
· Loves working at The Hutong because of her friendly colleagues.
· Smiles a lot and is very calm.
· Likes Beijing but looks forward to returning to Sichuan.

Kitchen Supervisor
Helps her colleagues coordinate preparation for classes and events. Came to Beijing in 2012 from Guangyuan in Sichuan Province.
· Loves new challenges.
· Has an amazing memory.
· As a result is always reminding people when they forget things.

Kitchen Supervisor
Helps her colleagues coordinate preparation for classes and events. Came to Beijing in 2012 from Guangyuan in Sichuan Province.
· Is an incredible cook.
· Is very methodical.
· Always joking with her colleagues.