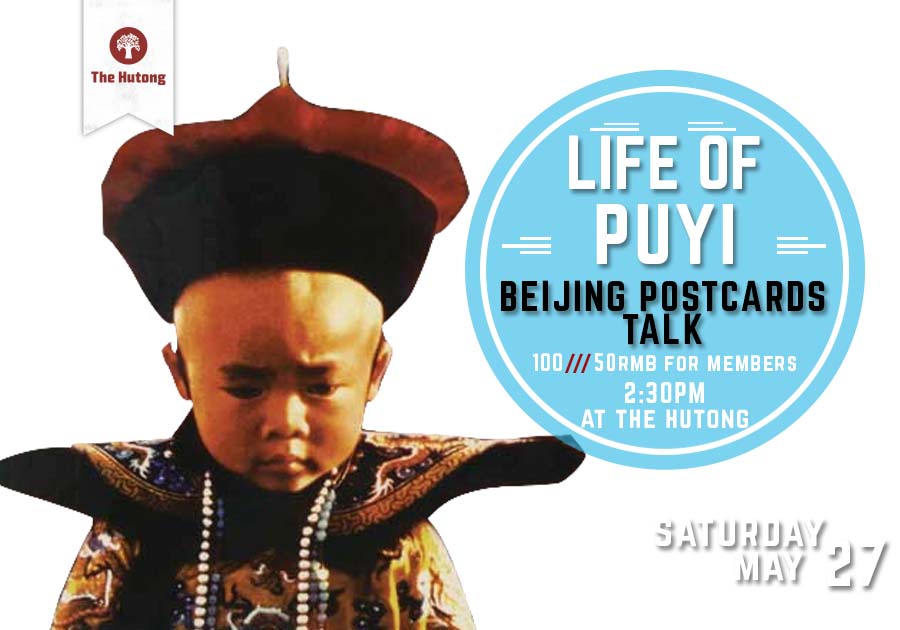 Beijing Postcards: Life of Puyi
"Life of Puyi" is a talk about the last emperor of China, based on research conducted by Beijing Postcards.
Date: Saturday, May 27th
Time: 2:30pm – 4:00pm
Cost: 100 RMB, 50 RMB for members, includes a drink
On November 5 1924 the boy emperor, Puyi, was forced to leave the Forbidden City, the Imperial palace of the Ming and Qing dynasties. When the young, bespectacled monarch was expelled, it was also the end of the Imperial governance of the Forbidden City. Hundreds of eunuchs, acrobats, soldiers, servants, etc. followed the ex-monarch into the dusty streets of Beijing and the most important institution in Chinese history was abolished for good.
The film "The Last Emperor" is to many the first introduction to Imperial China. But what did the Imperial departure really mean to China? And what did it mean to Beijing? How is Puyi remembered today? Does his legacy in fact hold any significance at all?
As seats are limited, please register for this talk using the button below

Beijing Postcards is a company that is dedicated to modern Chinese history, with an emphasis on Beijing. It can be difficult to understand the complex nature of Chinese society today. To help, Beijing Postcards offers a large variety of talks presenting interesting subjects on Beijing and China's history and culture in an easily accessible way. They also offer tailor-made talks for corporate events, clubs, private gatherings, and more. Beijing Postcards owns a large collection of old photographs from China which has been collected from all over the world. These are actively used in their presentations. The name, Beijing Postcards, symbolizes the passing on of Chinese history and culture in a way that everybody can understand and appreciate it.
~~ Follow Us on Wechat ~~    
Celebrating a Decade of Exceptional Cultural Experiences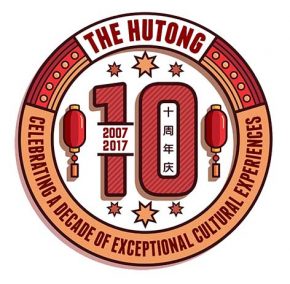 We opened our Hutong courtyard doors ten years back with a simple wish: to create a special place where people could come together, learn from one another, and have a great time. We never imagined we would be where we are today: running programs across China, with an incredible team from across the globe.
十年前我们打开了在北新桥九道湾1号的四合院大门,只为了一个愿望:为大家提供一个可以相聚,学习与共享美好时光的平台。就这样,胡同可以从那个时候一直走到了今天。现在,我们拥有这来自世界各地的团队,并在全中国各个地方都有不同的活动, For our ten-year anniversary, we'll be celebrating each month of 2017.  一眨眼,十年过去了,在迎接2017年的到来的同时,我们想要和大家一起庆祝这个难得的庆典。
The Hutong's Tenniversary:  http://thehutong.com/tenniversary/