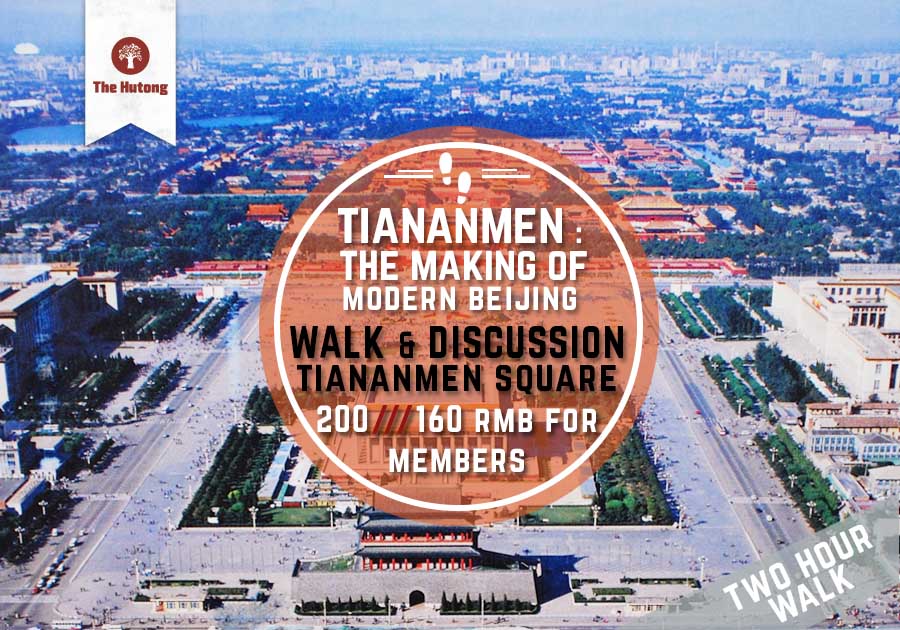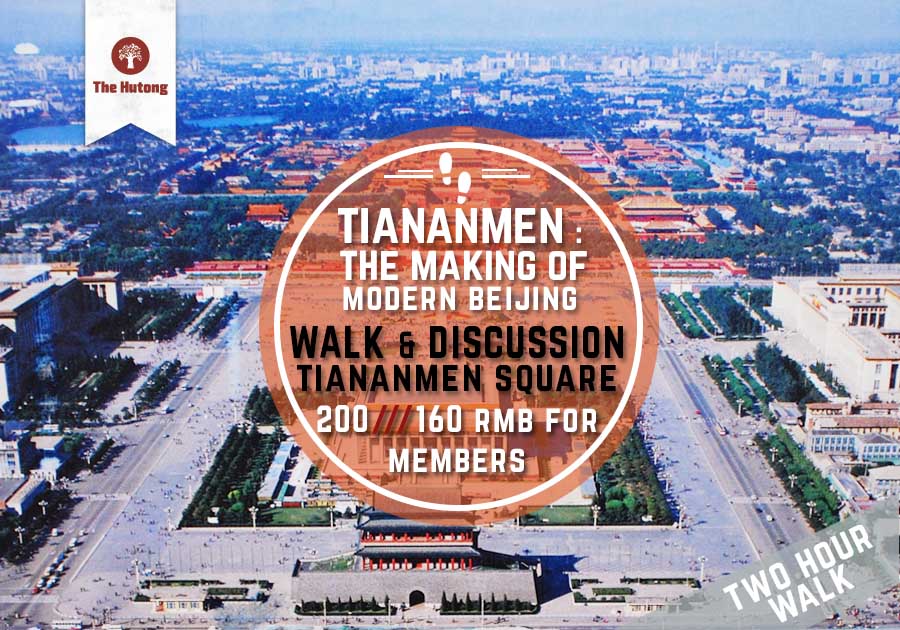 Tiananmen and the Making of Modern Beijing:  A Walk and Discussion at Tiananmen Square
Date: Thursday, November 21st
Time: 2:00pm – 4:00pm
Cost: 200 RMB (160 RMB for members of The Hutong) includes all guide fees and admission tickets.
For much of China's modern history, the area around Tiananmen has been the political epicenter of the Chinese nation. It is the beating heart of Beijing and the stage for some of history's most dramatic moments.
This walk and discussion will take us through Beijing's past from its days as an imperial capital through the founding of the People's Republic of China in 1949 and down to the present day.
During this two-hour walk, we'll visit the Beijing Urban Planning Hall (a fascinating museum in desperate need of a catchier name!) and explore Tiananmen Square.
Along the way, we'll also discuss the political significance of Tiananmen, the events which have made Tiananmen Square famous around the world, and the ongoing evolution of Beijing from imperial capital to a modern megalopolis.
Duration: About two hours

Spaces for this walk are limited and registration is required. Details about the walk including meeting points and payment information will be sent by email as part of your registration confirmation. 
~~ Follow Us on WeChat ~~