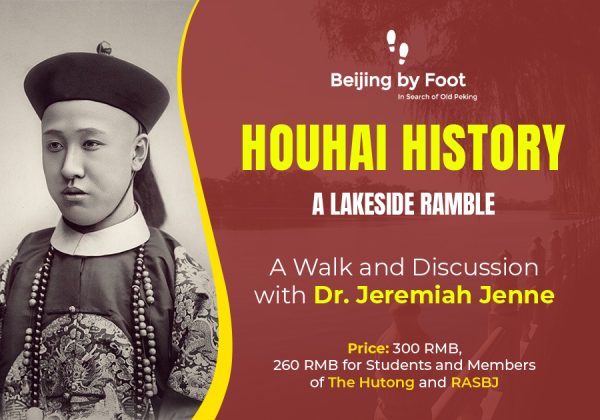 Houhai History: A Lakeside Ramble through the Past
Date: Friday, April 22, 2022
Time: 10:00 am – 1:00 pm
Cost: 300 RMB (260 RMB for members of The Hutong and RASBJ) including all guide fees and tips
It's a ramble around Beijing's most famous lakes! Long before Houhai became synonymous with tourism and cheese bars, it was the address of some of the city's most famous residents. This walk takes us from the southern end of Qianhai, past the homes of the intellectual Guo Moruo and the former palace of Prince Gong, one of the most influential figures in 19th-century China. While we won't be going inside on this walk, we'll talk about these men and why they still matter for Beijing today.
Then, we'll head up to the shores of Houhai, where the Last Emperor Puyi was born, and discuss a little about Puyi's father, Prince Chun, and the end of the Qing Dynasty. Is it irony or fate that the widow of Sun Yat-sen, who helped organize the revolution which toppled Puyi and the Manchus, just happened to move to one of Prince Chun's former gardens in the 1960s?
Finally, we will visit the beautifully restored shores of Xihai and check out the monument to Guo Shoujing, the 13th-century mathematician and engineer responsible for creating Beijing's waterways and lakes.
Let's bundle up and explore these stories (and many more!) from this fascinating neighborhood of Beijing!
Walk Duration: Two to Three Hours


Spaces for this walk are limited and registration is required. Details about the walk including meeting points and payment information will be sent by email as part of your registration confirmation.  
~~ Follow Us on WeChat ~~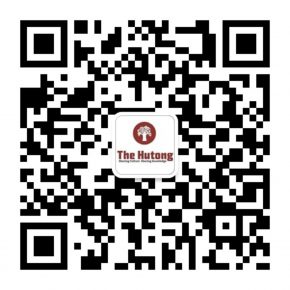 Future Dates: