Carrying on the mission of The Hutong, our Education team serves to provide fun, exceptional, and engaging learning experiences that empower students to build a bridge between their classroom and the world around them. Powered by strong relationships with our local partners across the country, our mission has always been to take students beyond the tourist sites and experience a place, rather than just visit it. Our team has done this through a commitment to high experiential learning standards, and the understanding that creativity, expression, and fun are the building blocks of many worthwhile experiences.
From our home in the hutong alleyways of old Beijing to the rolling rainforests of Southern Yunnan, from the spellbinding tulou fortresses dotting the Fujian countryside to the majestic grasslands of the Mongolian steppe, each and every one of our programs has been meticulously planned and researched to optimize the students' experience. Innovative and interactive activities engage students with learning styles across the spectrum, making sure that each student is supported to engage critically with the issues of the communities they visit and is challenged to think outside the box.
The 21st Century Learner
More than just a travel provider, our mission is to work with schools to create unique educational programs in China which support the development of the 21st Century Learner. Click on the tabs to learn more about this initiative.
We partner with schools to promote international mindedness and intercultural competency by challenging students to fully engage in meaningful ways with people and environments around them. Our hope is that by the end of the program students will have learned to embrace diversity and developed the skills needed for leadership in a globalized world.
Our programs encourage inquiry, critical thinking, and problem solving.  We build these attributes into each program by incorporating a range of authentic, challenging, and interactive activities that give students the opportunity to explore their curiosities.
Our aim is to help schools foster communication and collaboration amongst students as we work to break down classroom barriers and develop students' team and community spirit. Working as teams, reflecting on what true team work means, and assessing ones participation in the group are central components of every program.
We partner with schools to design programs that provide authentic cultural experiences that cultivate innovation and creativity. By the end of the program, students will be able to "light sparks" of imagination and creativity.
We work with schools to help forward Social and Emotional Learning Goals. We support student social development by encouraging self-awareness, self-regulation, motivation, and empathy during our programs.
Our aim is to partner with schools to develop opportunities for leadership and responsibility. We focus on developing interpersonal and intercultural communication skills as well as helping students understand the importance of integrity leading others.
At The Hutong, we believe in partnering withl ocal and international organizations that we feel do amazing work in order to provide opportunities to serve in ways that are beneficial and not harmful to our host communities. We therefore collaborate with schools to implement learning service opportunities that place an importance on "learning" as well as "helping". In this way students can better explore issues of community development, cultural sensitivity, and what it means to be a global citizen.
We believe in the importance of responsible tourism and environmental sustainability. Our programs therefore aim to support local services, encourage social responsibility with our suppliers, partner with organization that are supporting the local environment, and minimize our ecological footprint by promoting environmental sustainability.
++++
The Hutong Education Experience
The Hutong Education has always maintained the philosophy of using our cultural expertise to create exceptional experiences for our client schools and their students. The defining qualities of a Hutong Education experience, as opposed to the usual trip or tour, are: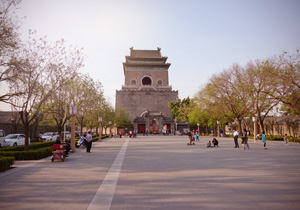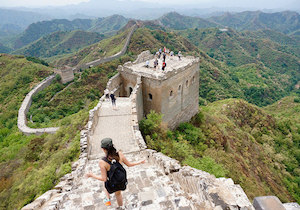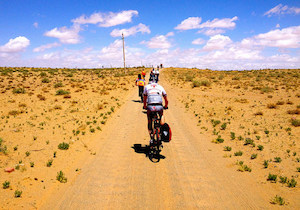 Program Design: Our expertise in travel, coupled with our background and passion for experiential education, allows us to work closely with each of our client schools to develop a program that fits its curriculum, prioritizes its learning objectives and meets its unique requirements.
Program Research: Each and every one of our programs has been meticulously planned and researched to optimize the students' experience. Our leaders travel regularly to destinations to assess risks, to develop relationships and programming with local partners, and to provide the most authentic cultural experiences possible.
Risk Mitigation: The health, safety and the overall well being of your students and staff is our number one priority in designing and executing programs. We have been operating since 2007 and have an impeccable safety record, and have developed comprehensive risk mitigation procedures which we collaborate on and share with each of our partner schools.
Program Related Information: We aim to work closely with lead teachers and students to provide engaging program-related information that reduces novelty space, prepares staff and students for their program and allows them to hit the ground running.
Schedule-of-Delivery: We provide a clear-to-follow schedule of all program milestones and deliverables, offering straightforward trip organization for simplicity and ease-of-mind.
Pre-Departure Workshops: Aiming to support every step of the way, and in addition to establishing direct lines of communication between program leaders and lead teachers, we are happy to provide pre-departure workshops for parents and students.
Customization & Variety: We run programs across fourteen provinces in China and pride ourselves in being flexible and accommodating with special requests, working with our client schools to adjust, customize and create new programs.
Interactive & Content-rich Programming: We run balanced, interactive programs that are exciting and educational. Our team works to continuously design and improve activities that better elicit student participation and bring our destinations to life.
Hutong Handbooks: Each program comes with a specifically-developed Hutong Handbook, which will act as a guide throughout the program and functions as a backdrop for all programming.
Critical Reflection: Our content-rich days are capped by "reflection activities" that emphasize critical thinking and motivate students to further their inquiry.
Local partners: We partner not with travel companies, but with local experts in the areas we run programs, giving us unique access to communities and destinations, and allowing for greater flexibility in program design.
Cultural Immersion: We go beyond the tourist sites and have students experience and interact with the places they visit. We challenge students to engage critically with the issues of the communities they visit, and our community service projects allow for deeper interactions with local communities.
Feedback: We implement continuous feedback loops on our programs, ensuring that issues are communicated and addressed on the spot. We pride ourselves in partnering with schools, and continuously communicating, updating and assessing our programs in order to provide an exceptional experience.
Our Team: Our aim is for our passionate staff to help our clients have a lasting experience in the places we visit. The vast majority of our multicultural team has a background in travel and education and are bilingual. Attracting great people to our staff has become the hallmark of our brand.
Core Values: The Hutong Education adheres to a core set of values that affects everything from our company's culture to the philosophy behind crafting our trips. Our mission is to provide exceptional cultural experiences in a fun learning environment, and our core values are tied into every aspect of the program and will help shape your experience with us.
Teacher Support: We provide cohesive support for ongoing project and learning outcomes.
Surveys: We set up in-depth online feedback channels for students and staff.
Constant Improvements: We identify and follow up on destination improvements after each program, ensuring that our programs evolve and improve year on year.
Partnership: We view our clients as our partners, and set up yearly meetings to go over feedback, best practices, and to better understand how we can continue to best meet your needs and objectives.

We pride ourselves in creating programs alongside our partner schools that set clear learning objectives and extend learning that is already taking place in the classroom. We have designed content-rich programs around the following subjects:
Environmental Studies

Geography

History

Chinese Language

Sociology

Economics

Fine Arts

Biology

Community Action/Social Responsibility

Youth Leadership

And looking forward to many more!

We also pride ourselves in our abilities and experience in working with a diverse range of students. We have made our experiences suitable for students ranging from primary school through university. Our expert staff also have extensive training, knowledge, and understanding in working with a range of curriculums including: 
International Baccalaureate (IB) including the following:

Primary Years Program (PYP)

Middle Years Program (MYP)

Diploma Program (DP)

Creativity, Action, Service (CAS)

English National Curriculum 

(Key Stages 1-4)

IGCSE

American Curriculums

Advanced Placement (AP)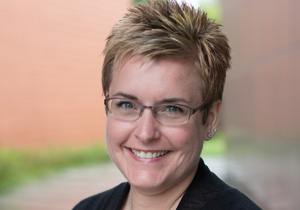 "The Hutong sets the bar high for educational travel in China! Great communication, excellent planning, authentic on-site learning, appreciation of Chinese culture, and top-notch professionalism are just a few of the consistent ingredients for a wonderful experience by Hutong educational staff members. It's clear that Hutong staff love what they do, and their enthusiasm is infectious! Anyone can make a travel itinerary, but The Hutong always hits the mark by creating excellent onsite learning opportunities."
– Karin Semler , Director of Student Life, Concordia International School of Shanghai, 2014