Our Freshest Half-dozen: Part I
Nathan, TQ & Luke
The secret behind our successful and innovative programming comes down to the strength of our staff. With that, we are pleased to announce the addition of six tremendous good eggs to our Hutong family over the past year: Nathan, Tian Qing (TQ), Luke, Ross, Kim Teng and Lily. This first part will focus on the former three, and help you get to know them a little better.
From the Great State of Florida in the USA, Nathan has spent the majority of his life running around the world, often teaching American Square Dance or Improv Theater along the journey. He showed up in China six years ago and has had the time of his life exploring the country. If you ever want a hiking buddy to the Great Wall, he's the type to jump at the chance and provide plenty of knowledge nuggets along the way; his 长城 love runs deep.
– – –
Born in Seattle, TQ grew up camping, backpacking and climbing in the Pacific Northwest. Her love of the wilderness resulted in spending most of her summers leading outdoor trips and working at summer camps. Prior to the Hutong, she worked in a research lab collecting and analyzing the DNA of snow algae. A former student of biochemistry, she is drawn to work that involves connecting with others and building community.
– – –
From Adelaide, Australia, Luke has been in and out of China since 2008. A fluent Mandarin speaker he loves exploring far-flung parts of the country and is getting closer and closer to having visited every province. Before joining The Hutong he was working for the University of Adelaide encouraging students to go to China on student exchanges and study trips, while helping to run the University's Confucius Institute. In previous lives, he has been a bar owner, an English teacher and an energy sector consultant.
---
We recently caught up with the three of them to find out a bit more about them. Here's what they had to say…
You are a Hutonger now! How did that happen?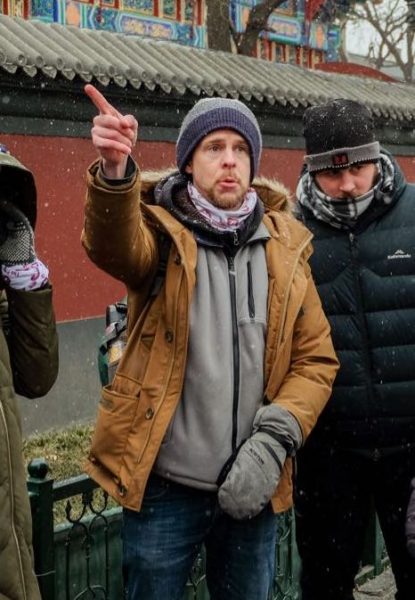 Nathan: When I first moved to Beijing I met a young man named Jeffrey Schwab who introduced me to two amazing organizations: Beijing Improv and The Hutong. The first paying gig I ever had in China was dressing up as Marco Polo and hanging out on Guozijian challenging groups of students during their Zou'n'Go, run by The Hutong. The rest, as they say, is history.
TQ: I play Frisbee with Nitai, and when he mentioned "outdoor education," I immediately asked, "When can I sign up?"
Luke: China kept calling me back! My previous job took me to China a few times a year, and I used to spend half the year looking forward to my month in China, with the Hutong I'm here all the year.
What do you like about working with The Hutong? 
Nathan: Creating new activities for our programs. The places we go inspire great ideas that turn into great educational activities that we use throughout our programs.
TQ: I love how dynamic the work environment is. Whether I'm in the office or on a program, every day is different and exciting, and challenges me in new ways. Also, the people here make it so much fun!
Luke: Amazing co-workers, not having to spend all year behind a desk, working for a company with a really great product and hundreds of happy clients – what's not to love?!
Which of The Hutong's core values says the most to you?
Nathan: Seek challenge – This speaks the most to me because it is the hardest for me. Often in my life I've been of the mindset when things get challenging… find something else to do. That mantra has been difficult for me. In my life, I've been able to experience a lot of interesting things because I'm constantly shifting around to try new things. But by running away from the hard challenges I've missed out on some amazing opportunities because at the time I didn't want to put in the extra work. Since joining the Hutong, I've constantly met with challenges that, at first, seemed overwhelming and my first reaction was to run for the hills. But this idea of seeking challenge keeps pushing me forward. I'm learning that the challenge is often times the thing that makes life exciting!
TQ: Embrace Diversity or Light a Spark!
Luke: Smile more – everyone gets busy and stressed from time to time, but a happy demeanor is infectious. It's so easy to smile and feel great when you're surrounded by happy smiling faces.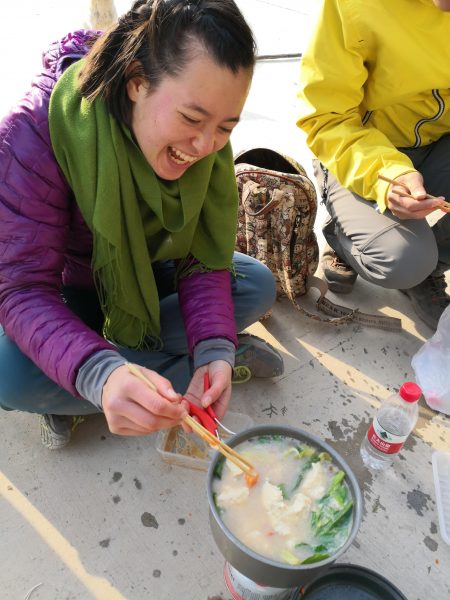 Best memory of a Hutong experience?
Nathan: On our Shandong program we often go to a village near Tai'an and in this village is a kindergarten with some of the most awesome students around. Every time we go there, the excitement and energy of the students brings joy to everyone involved. Always a highlight of our Shandong program!
TQ: Making 饺子 (dumplings) on my first program last week, because I got to eat all of them afterwards!
Luke: Successfully teaching three young students to ride a bike in time for them to join a ride through some amazing scenery in rural Guangdong.
What do you like to do in your spare time?
Nathan: I'm a huge board game geek! I'm also a member of Beijing Improv, so I get many chances to be silly on-stage and sometimes I also teach American Square Dance across the country.
TQ: What spare time? I am the type of person who likes to fill every waking hour with something. I spend most of my free hours playing Ultimate Frisbee, but in my spare spare time I like to rock climb, hike, go dancing, read books, write poetry, bake or cook with friends, play board games, draw, sew, sing… etc.
Luke: A sports fan, in the (Australian) Winter I watch more (Aussie Rules) Football than is healthy (Carn the Pear!). I also love running, cycling and exploring the hutongs of Beijing.
What is the last book you read?
Nathan: The White Tiger by Aravind Adiga and The Great Wall In 50 Objects by William Lindesay.
TQ: I am currently reading In the Time of the Butterflies, and recently finished What We Talk about When We Talk about Love by Raymond Carver and Behind the Beautiful Forevers by Katherine Boo.
Luke: On the Trail of Genghis Khan: An Epic Journey Through the Land of the Nomads by Tim Cope
What music are you currently listening to?
Nathan: Macklemore, Gogol Bordello, and always System of a Down
TQ: Right now my go-to songs are You Say by Dori Freeman and The Real by Busty and the Bass.
Luke: King Gizzard and the Lizard Wizard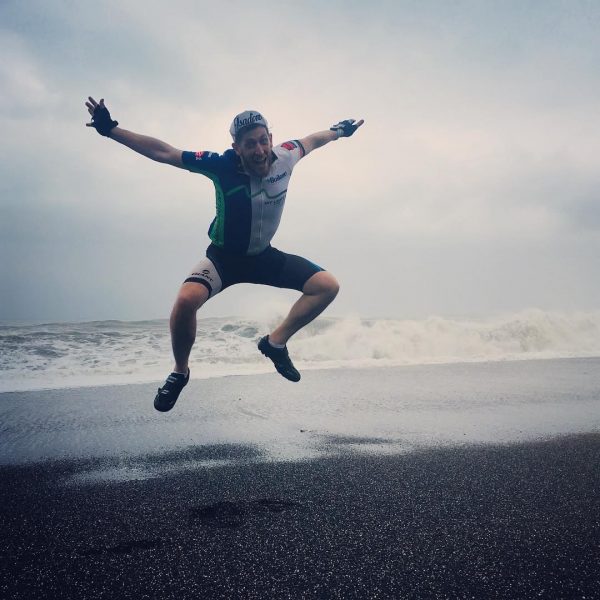 Where is your favorite travel destination?
Nathan: 1. The Greek Islands; 2. Dali, Yunnan
TQ: I love traveling in the mountains. Anywhere in the world, if there are tall places I'm there!
Luke: Taiwan: Great food and some fantastic cycling, particularly across spectacular mountain ranges and through the rice paddies and flower fields of the Rift Valley.
Do you have a favorite quote?
Nathan: "Outside of a dog, a book is a man's best friend. Inside of a dog it's too dark to read." – Groucho Marx
"People are not disturbed by things, but by the view they take of them." – Epictetus
TQ: "I wish we could open our eyes and see in all directions at the same time. Oh, what a beautiful view if you were never aware of what was around you." – Marching Bands of Manhattan
Luke: "Time is an illusion, lunchtime doubly so." – Douglas Adams
What is the most important thing you have learned in the last five years?
Nathan: Connected to the quote from Epictetus, I've learned that things that happen in your life are just events, they are not naturally good or bad, they just are. What's important is the value you place on that event, our minds are beautiful powerful machines and it's our choice to embrace the world with a positive or negative attitude.
TQ: Don't wait to do the things you love. If you want to make a difference, you can! Sometimes changing the things around us is hard, but if we care about something, we can–and should–do something about it.
Luke: Don't know if it's the most important thing, but podcasts and audiobooks have changed my life – long runs and commutes are so much more enjoyable with a good audiobook or podcast!
What is an ability you wish you had?
Nathan: The ability to transform into any animal! I mean come on!!! That would be awesome: the power of flight, deep sea diving, night vision, super human strength or speed and the ability to communicate with everything! Makes all those "Super Heroes" look lame.
TQ: I would love to be able to fly.
Luke: To speak more languages (working on Spanish ATM).