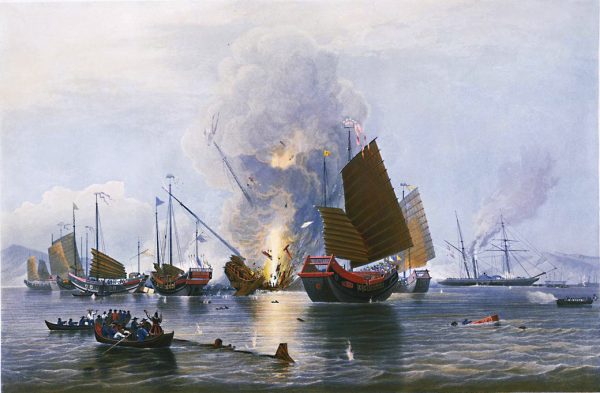 What's the Deal with the Opium Wars?
A Special Online Talk and Discussion
Date: Wednesday, April 8th
Time: 8:00 pm – 9:00 pm
Cost: Free

Let's gather online and talk about drugs, money, and guns!
The Opium Wars marked the beginning of the "Modern Period" of Chinese History. A conflict over the smuggling of opium into China by British and American ships sparked a wider war that ended with a humiliating treaty imposed on China. The Second Opium War concluded with the occupation of Beijing and the destruction of the Summer Palaces. These wars left a legacy of humiliation which continues to inform Chinese nationalism today. Join Jeremiah Jenne at The Hutong for an informative, and occasionally irreverent, look at these major events in Modern Chinese history.
Spaces are limited. Click the link below to RSVP. We'll be using the platform Zoom and all registrants will be sent the meeting information and link by email before the meeting.
Jeremiah Jenne is a writer and history teacher based in Beijing since 2002. He taught Late Imperial and Modern Chinese History for over 13 years and has written extensively on China for The Economist, South China Morning Post, Journal of Asian Studies, Asia Society/China File, Los Angeles Review of Books, Radii China, The Beijinger, and the World of Chinese. His work can be found in the anthologies China in 2008: A Year of Great Significance, The Insider's Guide to Beijing, and the 2015 collection While We're Here: China Stories from a Writer's Colony. Jeremiah is frequently asked to speak or lead workshops on Chinese history, culture, and cultural adaptation for students, embassies, organizations, and company groups from around the world and is the proprietor of Beijing by Foot, which organizes educational programs and historic walking tours of Beijing's most famous sites and hidden by-ways. You can follow him on Twitter @jeremiahjenne or online at jeremiahjenne.com.