We are a team from all over the globe, but we have one thing in common: we are captivated by Chinese culture and are passionate about sharing it with our guests! Click here if you think you would make the perfect addition to our team and would like to apply.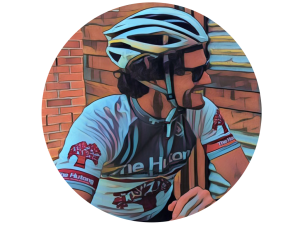 Mark Thirlwall
—— 司马瀚 ——

Co-Founder
---
Currently on a mission to take The Hutong to new places, and find our reach in Australia, Mark does have a loud voice and too often speaks over the top of any unsuspecting passers-by. So naturally we sent him off to one the world's farthest flung corners to spread the message of Hutong love.
Struggles with his short attention span.
Dreams big, sometimes too big.
Treats all Hutong colleagues like they were born to love Chinese tea as much as he does.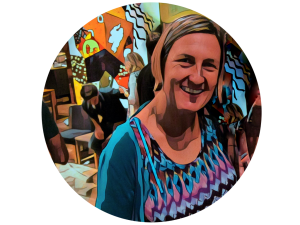 Stacey Shine
—— 草莓公主 ——

Co-Founder
---
Stacey is one of the co-founders of The Hutong and cannot believe how fortunate she is to have embarked on such an incredible journey with such a talented team. Stacey could never have guessed that an 18-month stint as a tour leader in China, could evolve into a business as exciting and rewarding as The Hutong.
Now known as "Ranger Stacey" and taking some time out to work with the penguins in Australia.
Can only sing Chinese, not speak it. Can only recognize characters when singing karaoke.
Is learning to surf, with very little success, but loving the challenge of attempting something new.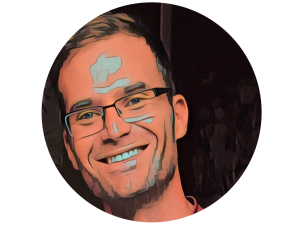 Morgan O'Hara
—— 欧子汉 ——

Managing Partner
---
Morgan focuses on growing the business as well as promoting a high standard of professionalism and a great company culture. He loves The Hutong's egalitarian and creative environment and looks forward to continuing to learn and grow with his amazing teammates.
Knows perfection is unattainable; trying our best is not.
Is a wanderer at heart and in life.
Is from New York City – enough said!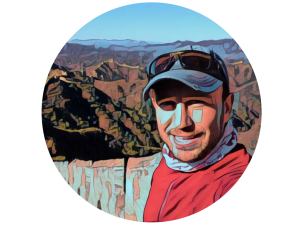 Josh Kernan
—— 礁石 ——

Managing Director
---
Josh is responsible for The Hutong's burgeoning Education Department. He firmly believes that the key to inspiring growing minds is to make tangible, hands-on experiences accessible and fun, while offering students a window of reality into this mind-boggling country.
Loves all sport, especially rugby, currently representing Beijing Devils RFC.
Has worked at Beijing, London and Sochi Olympic Games.
UK born and raised, but constantly mistaken for Australian.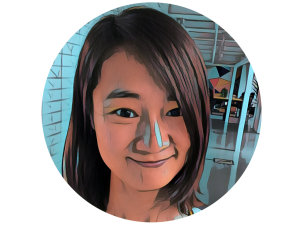 Daisy Zhan
—— 占风 ——

General Manager
---
Daisy takes care of the Hutong's finances. She focuses on improving the existing finance system and reporting to the board of the company.
Cannot live without coffee.
A good cook who rarely cooks.
Loves outdoor sports.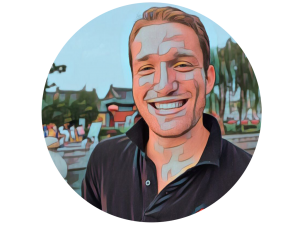 Nitai Deitel
—— 戴宁台 ——

Director of Operations
---
Nitai is responsible for managing the overall operations and direction of the Education Department as it continues to grow. He is a passionate believer in the effectiveness of "mobile classroom" environments to impart lasting impressions on students as they learn more about themselves and the world around them.
Never goes anywhere without a frisbee in his backpack

Keeps his mandarin sharp bantering with Beijing's colorful taxi drivers
An avid reader, has a habit of getting lost in random long-form essays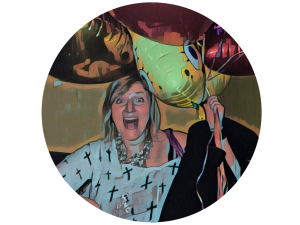 Kyla McIntyre
—— 凯乐 ——

Senior Programs Manager
---
Kyla is responsible for the development and execution of Education Programs at The Hutong. She spent 3 years teaching primary education at an international school in Beijing, and 3 on a freelancing adventure, which has led her to her current role at The Hutong! She loves playing a part in the growth that takes place when students experience new things.
The name of her Canadian hometown and province are local native words for a 'berry that turns your mouth purple near the fast flowing river'; Saskatoon, Saskatchewan.
Her Grandma is a clown and ventriloquist. True story.
She loves exploring the world by scooter, being outside, being in water, and being with awesome people!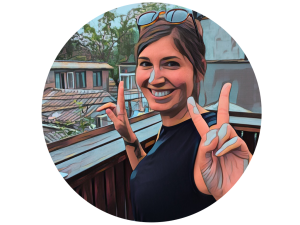 Danielle Laing
—— 林菲 ——

Senior Client Relations Manager
---
Danielle manages our sales and accounts team. With a background in events and communications, she loves engaging clients and leaving a positive impact.
Passionate about cooking (and eating!).
Has travelled to 29 countries but her favorite place on the planet is still her hometown: Toronto, Canada.
Loves – but is mildly terrified by – scuba diving.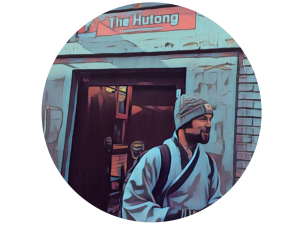 Jeffrey Schwab
—— 乔好学 ——

Senior Programs Manager
---
Jeffrey is responsible for the development of The Hutong's education programs in mainland China and Taiwan. While refining and innovating our existing experiences he also leads our China-wide and Taiwan programs as well.
Believes that life is better when improvised.
Loves spending time in Taipei hiking, trying new night market snacks, and perfecting the changing of the guard in front of the Chiang Kai-shek memorial.
Walks through life with the twang of a banjo in his heart.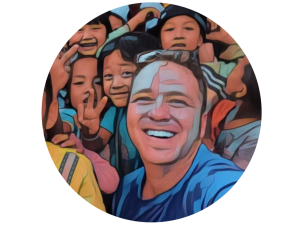 Ian Gabrielson
—— 沐彦 ——

Senior Programs Manager
---
Ian is responsible for designing and executing our Education Programs across Greater China. A passionate educator who previously taught secondary humanities and CAS at one of Beijing's international schools for 5 years, Ian works to ensure our programs meet international curriculum standards.
Hails from Darwin Minnesota, a land of cows, corn, and soybeans as well as home of the "The World's Largest Ball of Twine made by one man."
Is a bit of a gear head who likes driving anything with a motor.
Loves any activity that allows him to be outside.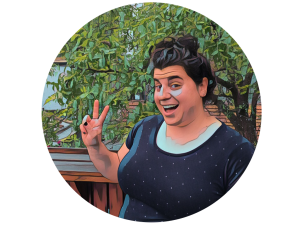 Marissa L. Kennedy
—— 邓玉珊 ——

Senior Programs Manager
---
Marissa is from Virginia, U.S.A. She loves playing, singing and writing music, and can often be seen with her ukulele or guitar ready to strum out some folksy tunes. She is also a great and adventurous cook!
Favorite activity is to make other people laugh
Blood clots incredibly fast
Makes a mean (and delicious!) baklava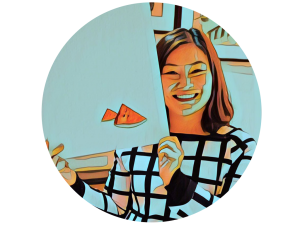 Wang Bingbing
—— 王冰冰 ——

Senior Operations Manager
---
Wang Bingbing works on culinary coordination with our chefs, ayis and clients for all of our onsite culinary events. She's also developing our Corporate Hook n Cook experience and curates our recipe collections, making sure only the tastiest dishes are prepared in our kitchen.
Has the most beautiful smile in the world.
Loves to share Chinese culture and learn more about Western culture.
Is from Henan province.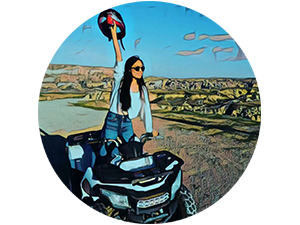 Cissy Chang
—— 张熙 ——

Senior Operations Manager
---
Being raised into a family charged for hundreds of years with guarding cultural relics, Cissy developed a deep appreciation of historical landmarks and scenic spots. Her desire to share her culture and great bilingual skills led her to provide language training and day-tour services for foreigners from various nations for over six years. Cissy loves education, exploring, reading books on religions and culture, and studying Yi-ology.
Easily moved by touching movies.
A professional fortune teller and Astrologist.
An amateur beautician.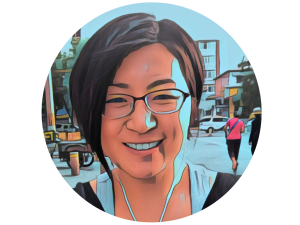 Moon Liu
—— 刘玥 ——

Finance Manager
---
Moon is from Hebei province and before joining The Hutong was working as an accountant in the Hotel industry. She believes in enjoying the simple things in life and believes that a positive outlook is important to see the beauty in the world.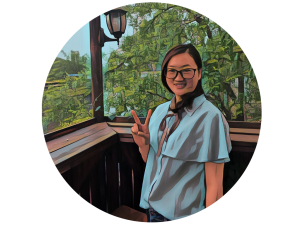 Ruby Yang
—— 杨静茹 ——

Senior Accountant
---
Ruby grew up in Pinggu; a suburb of Beijing and has worked in finance for the past 4 years. She enjoys swimming and having staycations.

Once climbed Tai Shan Mountain to see the sunrise·
Has one of The Hutong's core values (Be A Good Egg) tattooed on her ankle.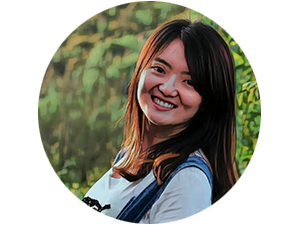 Winnie Liu
—— 刘颖 ——

Accounting Assistant
---
Winnie is a Beijinger with great passion for her work and life. She currently works in the finance department and is a Good Egg in The Hutong family.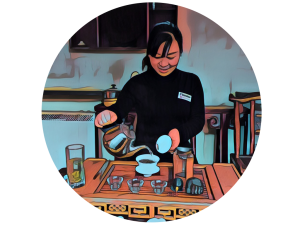 Phoebe Han
—— 韩国凤 ——

Senior Operations Manager
---
Phoebe hails from a small town in Northern Xinjiang. She is not only known for being a tea guru and program planning wizard, but also for her infectious positivity and killer smile.

Loves belting out songs but is occasionally out of tune.
Loves working at The Hutong because of the amazing food.
Can be old and wise but is young at heart.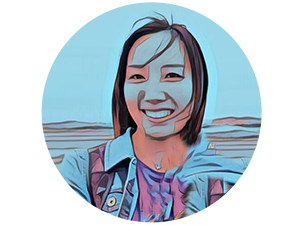 Xiao Hong
—— 岳小红 ——

Operations Coordinator
---
Xiao Hong is from Hebei and loves history and traveling. She also enjoys the feeling of stability and happiness she gets when she visits her countryside hometown. She is an experienced and professional tour guide and, a strong believer in the positive effects of experiential learning.

From an ancient county with over a thousand years of history located southwest of Beijing.
Loves to eat congee
Enjoys the little things in life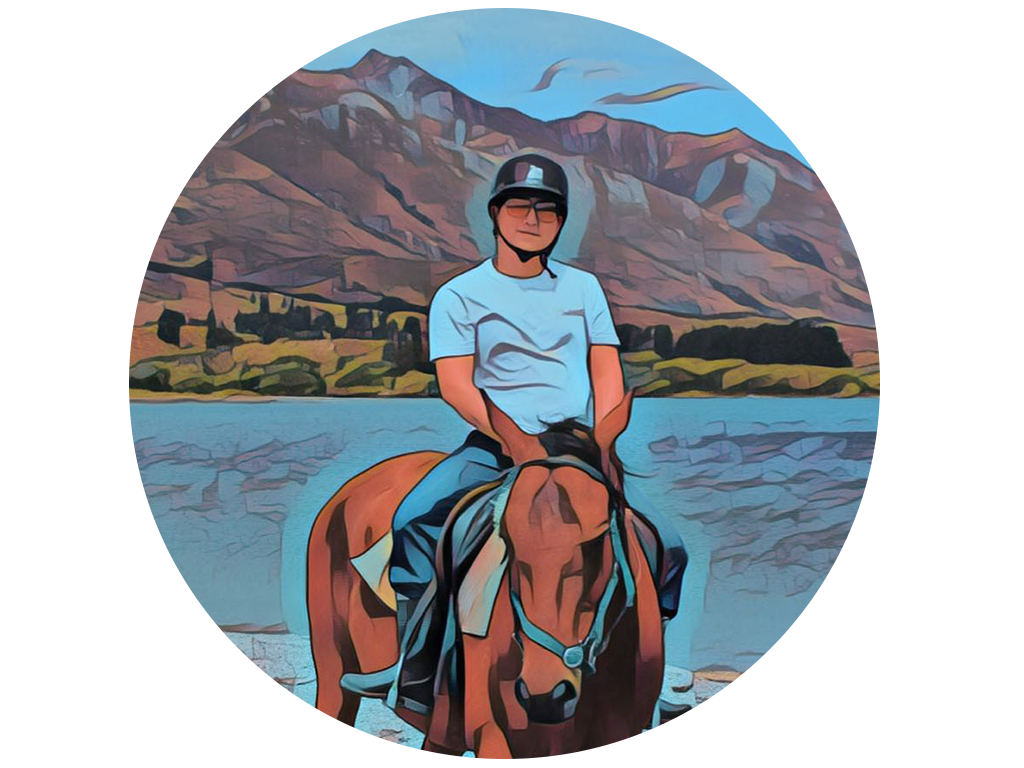 Qiao Liping
—— 乔立平 ——

Senior Operations Manager
---
Qiao is local Shanghainese and has been working in the Teaching Chinese as a
Second Language industry for over seven years. Now he has become a Hutonger as he feels
it brings a new level of challenge and passion to his life.
He likes to try cooking western dishes with Chinese ingredients on the weekends and
invite his friends over for dinner.
He is an excellent cook.
He once ran a cooking studio in Shanghai.
He also loves mountain climbing, diving, and
travelling on the holidays..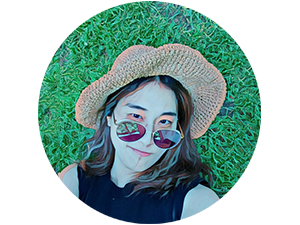 Iris Wei
—— 尉群 ——

Operations Coordinator
---
As a Beijing native, Iris likes the culture of the city and China. Before joining the Hutong, she worked as a journalist. Being extraverted and passionate, she loves to share every amazing moment in life with others. Now, Iris is responsible for helping coordinate programs for the Hutong.
Loves cooking and baking in her spare time and sharing her creations with friends!
Enjoys traveling by herself and seeing the world in a different way.
Loves making work plans for the satisfaction of crossing them off!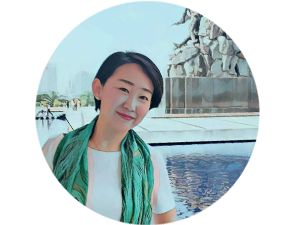 Lily Wu
—— 武彩丽 ——

Operations Coordinator
---
Lily comes from Datong and worked for 10 years as a tour guide in Xi'an. Lily is an incredible wealth of knowledge and insight into Chinese history and culture and loves to share this knowledge with groups.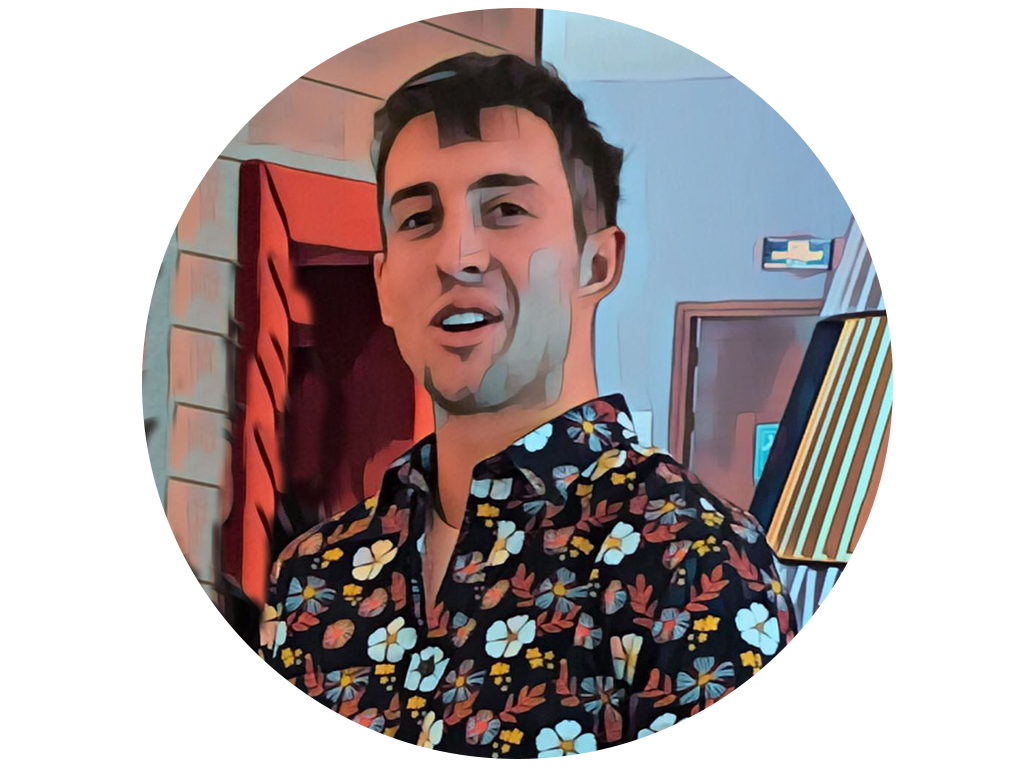 Sean Wilde
—— 王平涛 ——

Senior Programs Manager
---
Sean grew up in the western mountains of North Carolina and is a lifelong outdoors enthusiast.
He has been fascinated with Chinese culture and tourism ever since spending his senior year of high school in Beijing,
and has since lived in Chengdu, Singapore and Wenzhou.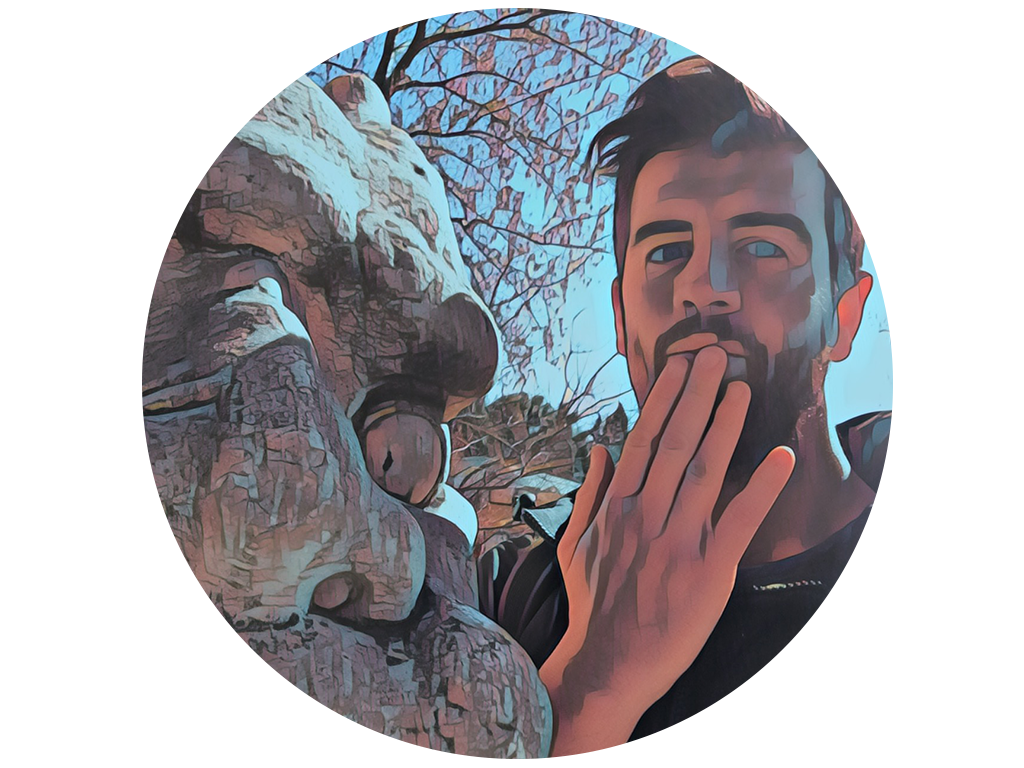 Alastair Dawson
—— 杜皑乐 ——

Programs Coordinator
---
Alastair used to teach English Lit. in high schools, and now he educates across the great open spaces of China. He loves learning something every day at 'work', loves going to new places as well as revisiting the old ones, and he loves sharing the things he learns with others.

He eats a lot of rice, and he loves that he eats a lot of rice.
When he's not Hutonging, Alastair explores more, writes, studies, reads, plays soccer, and uses his imagination.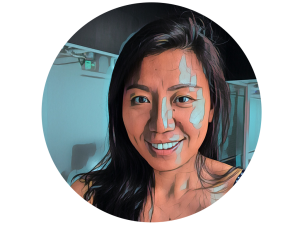 Jun Deng
—— 邓君 ——

Programs Manager
---
Jun is from northeastern China and lived in Cyprus for the past seven years where she studied Tourism and Hotel Management. While there, she joined a hiking group and spent her spare time hiking and trekking around Cyprus and Turkey. After returning to Beijing, Jun led numerous trips crafted to provide immersive cultural experiences in China.

An antique embriodery collector.
A big fan of Chinese Ethnic Minorities' cultures and festivals.
Runs a free library for Migrant Children at Caochangdi Village.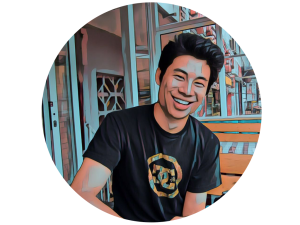 Jay Wang
—— 王造玢 ——

Programs Coordinator
---
Born in China and raised in the US, Jay has lived in the intersection of these two cultures his entire life. He is an avid improv actor, backpacking enthusiast, as well as dedicated foodie and looks to combine these passions on programs with the Hutong!
Co-leader of Beijing Improv, China's oldest improv troupe

Loves taking cold showers, especially after a good workout

Last meal: a bowl of pho on the streets of Ho Chi Minh City, Vietnam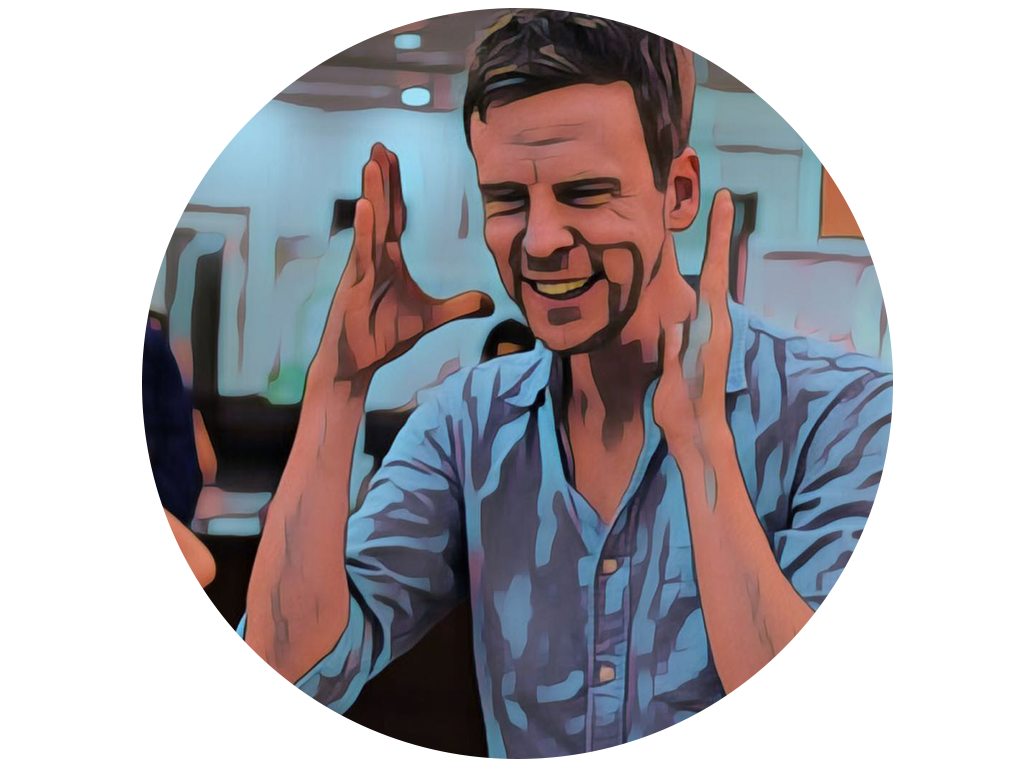 Nathan Paul
—— 雷神 ——

Programs Coordinator
---
Nathan hails from the city of Miami, Florida in the USA. 5 years ago he made his way to Beijing, China looking for adventure.
Since arriving in China, he has taught students young and old: American Square Dance, English, Theater, and Improv.
He enjoys performing with Beijing Improv.
He has been to the Great Wall 16 times and counting!
He is a board game enthusiast.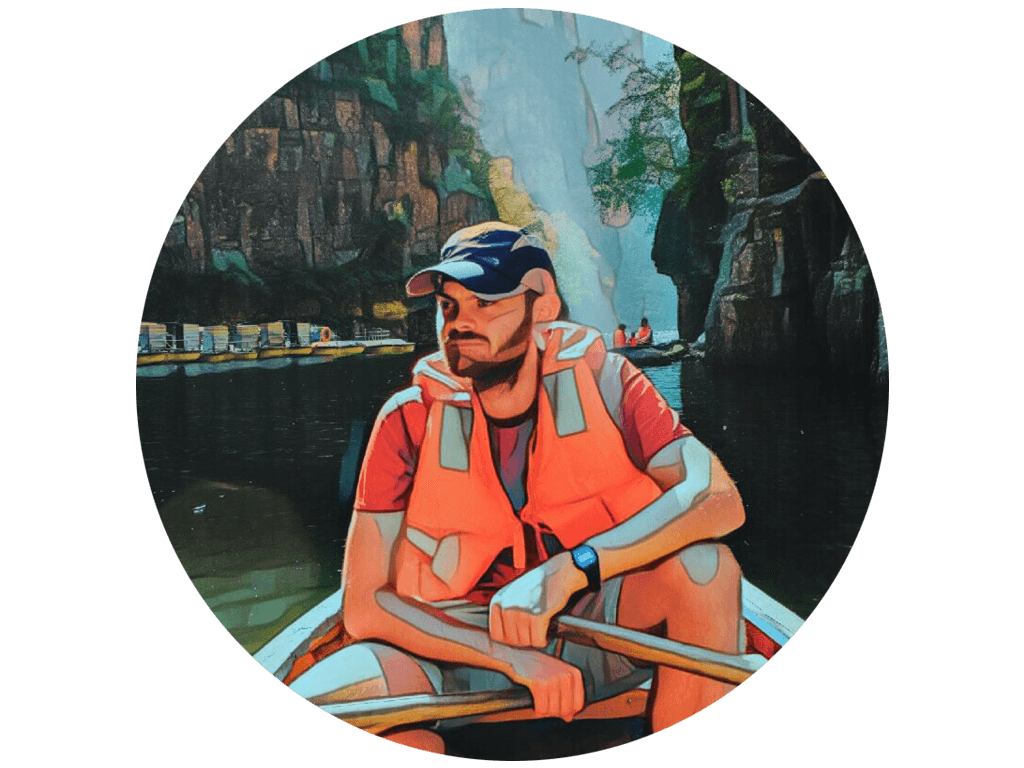 Ross McHenry
—— 睿思文 ——

Programs Coordinator
---
Ross comes from Glasgow, Scotland, and has hiked most of the Scottish Highlands. With a background in renewable energy, Ross brings his love of the outdoors and the planet into his programs.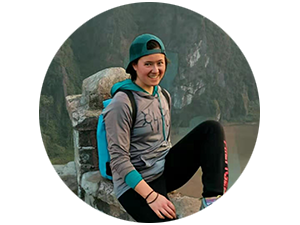 Tianqing Yen (TQ)
—— 甄田青 ——

Programs Coordinator
---
Born in Seattle, TQ grew up camping, backpacking and climbing in the Pacific Northwest. Her love of the wilderness resulted in many summers spent leading outdoor trips before she made the move to China.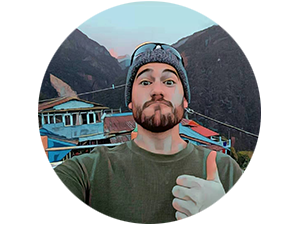 Ian McDonald
—— 麦当劳 ——

Programs Coordinator
---
Although he graduated with a degree in Biology, Ian pursued his love of culture and people by moving from the U.S. to China shortly after college. Ian loves singing and hiking and brings so much enthusiasm into his work!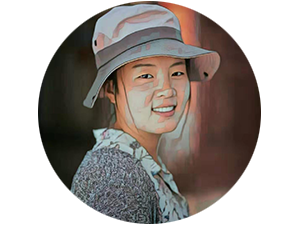 Jia Jia Song
—— 宋佳佳 ——

Programs Coordinator
---
Born in Inner Mongolia, JiaJia is a certified high school teacher. JiaJia spent many years in Dali, Yunnan where she ran education and outdoor programs; she loves hiking, camping, cycling, and trekking.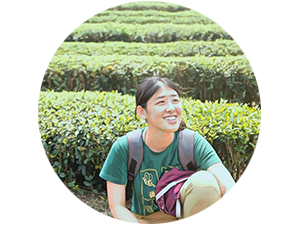 Miranda Wang
—— 王敏儒 ——

Programs Coordinator
---
When she's not helping out on our Taiwan programs, Miranda is immersing herself in linguistics, Taiwanese history and culture, improv comedy, design thinking and educational innovation.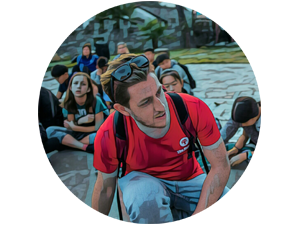 Luke Giles
—— 陆克 ——

Client Account Manager
---
Luke works with clients to design and implement education programs throughout China, making sure our communications are smooth and programs are perfectly tailored to the needs of each student and school.
Was once an extra in a beer commercial with Chinese pop-star Jolin Tsai.
Loves traveling in China, and has now been to 28 of the 34 provinces/administrative regions.
Has a dream to cycle from Singapore to London.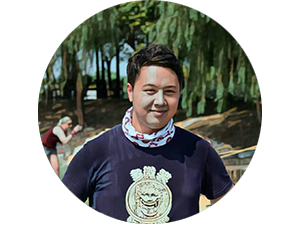 Alex de Gala
—— 滕安理 ——

Client Account Manager
---
Alex has been living all around China for the past few years, including places like Chengdu, Harbin, Beijing, and Hangzhou. Previously, he worked as a college counselor for US/Canada-bound high school students, helping them to develop the cross-cultural skills and knowledge needed to adapt to life abroad. He is now based at the Hutong's Shanghai Hub, managing accounts across the Greater Jiangnan region.
Used to do environmental research in coastal Bangladesh
Has an amazing sense of direction
Will wait in line for hours for trendy "wanghong" foods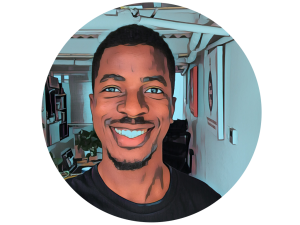 Olufemi Lawal
—— 费铭 ——

IT & Design Manager
---
Having lived in China for the past 8 years, Femi often gets referred to as a 中国通 and admits that Chinese has replaced his mother tongue, Yoruba; he feels more at home in China than in Nigeria.

Once went viral on Youku
Slept walked for about 3km; from home to school.
Has lived in China since he was 17.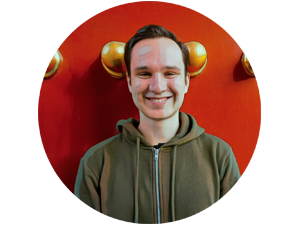 Joel Frees
—— 傅乔 ——

IT & Design Coordinator
---
Born and raised under the shadow of the Rocky Mountains of Colorado, USA, Joel loves spending time in the great outdoors and sharing the experience with others. As an avid musician and designer, Joel brings a set of creative eyes to the Hutong team.

Studied guitar in the
"Birthplace of Rock & Roll" – Memphis, Tennessee

Favorite pastime – exploring the streets of Beijing via fixed gear bicycle
The Office.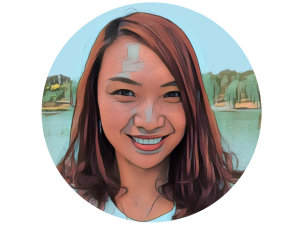 Jane Yuxian
—— 陈与贤 ——

Courtyard Manager
---
As a Sichuan native, Jane loves spicy food and sees her self as a spicy kind of girl too! She's passionate about learning and growing with The Hutong team at our cosy courtyard venue. When she's not seeking challenge in the Hutong Kitchen, she's swimming, exploring China and planning her dream trip around the world.
Believes being healthy is life's biggest fortune.
Likes doing more and talking less.
Loves the people around her, and believes they are all lovely like angels.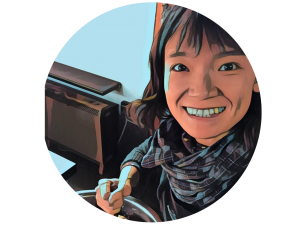 Wang Yao
—— 王瑶 ——

Chef & Teaching Instructor
---
Yao loves to share her extensive knowledge of food and culinary culture with the Hutong's lovely guests. Yao focuses on teaching a variety of Chinese cooking classes.
Her family hails from Beijing, China and lives in one of the neighbouring hutongs.
Is obsessed with any type of cooking and baking.
Loves all dogs.
Sophia Du
—— 杜仁娟 ——

Teacher & Nutritionist
---
Loves to share her extensive knowledge of food and culinary culture with the Hutong's lovely guests. Focuses on teaching cooking classes and leading culinary tours. She is in charge of event scheduling as well as The Hutong's chefs training program.
From Inner Mongolia, but has never ridden a horse.
Loves swing dancing with her lovely friends.
Lives to jump on her bike and cycle in the Jing.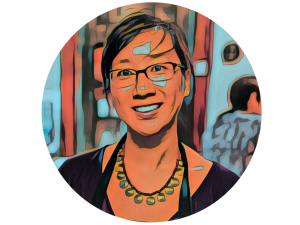 Michelle Tang
—— 邓美嫦 ——

Marketing & Corporate Services Manager
---
Michelle is responsible for the venue events and culinary programs at The Hutong Kitchen. A long time resident in Beijing, with an extensive business background has found her way into combining business and pleasure at The Hutong Kitchen! She has experienced quite a few good meals in Beijing and mastered her away around a Chinese kitchen.
Originally from New Zealand, 4th generation NZ Chinese with ancestry from Guangzhou.
She has been known to travel the globe and around the alleys of Beijing for a great meal.
Loves food porn!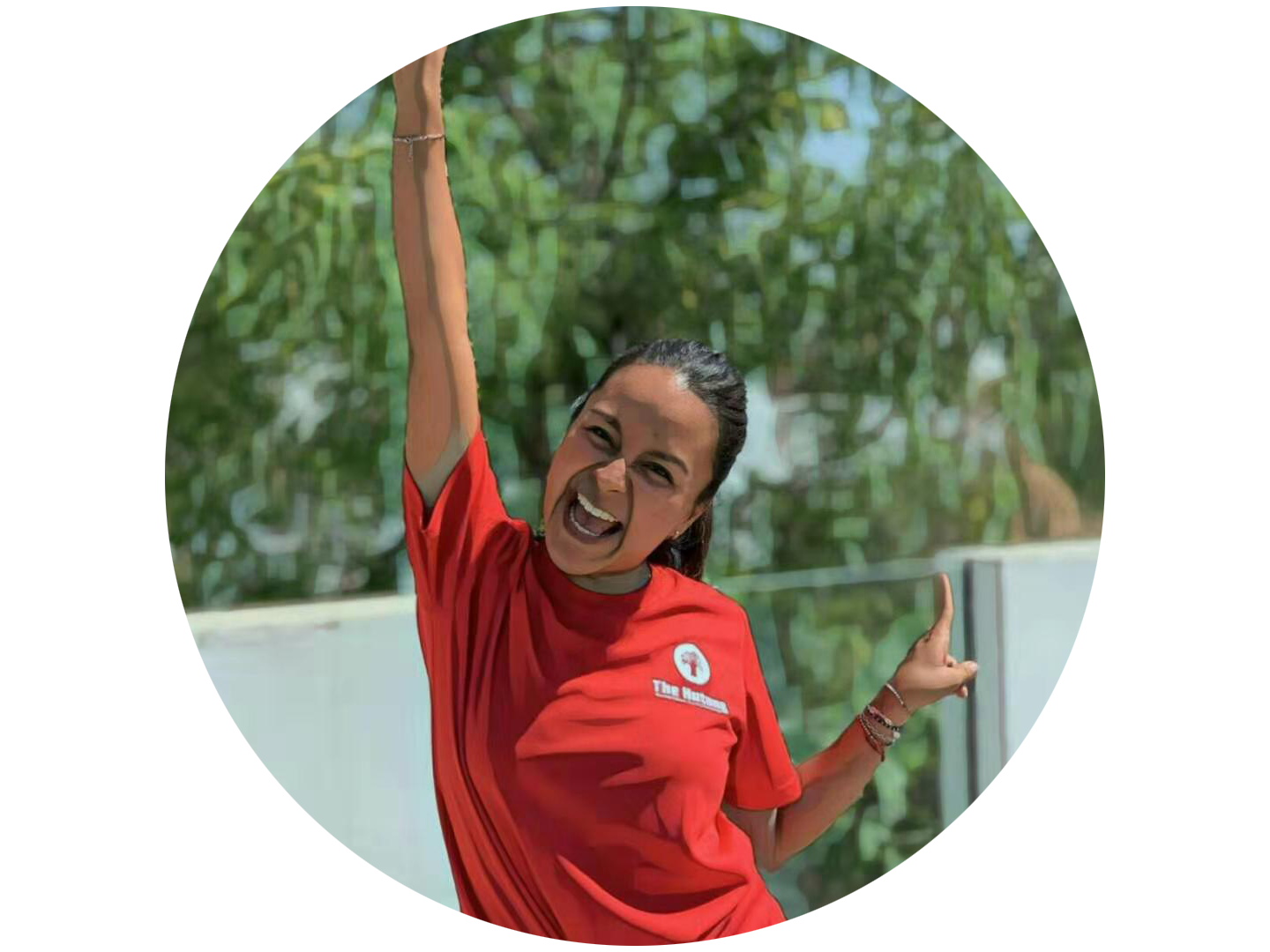 Jimena Ortega Romero
—— 刘洋 ——

Events Manager
---
Jimena is in charge of corporate and private events at The Hutong venue. Originally from Mexico City, she is always looking for a way to spice things up while finding new challenges everyday, and she believes a sincere smile is all you need to change the way you see the world.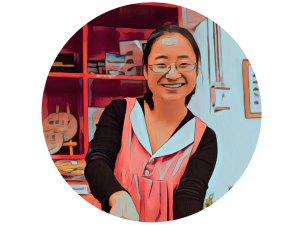 Sherry Zhang
—— 张赛 ——

Duty Manager
---
Sherry is responsible for Tea Journeys, and liaising with clients in Beijing's premium food service sector. She focuses on sourcing the finest teas and teaware and developing them into products worthy of world-class cafes, restaurants, and bars.
Loves tea and tea culture, always on the look out for new and innovative interpretations.
Is addicted to local snacks.
Loves her daughter, and spending time with her family.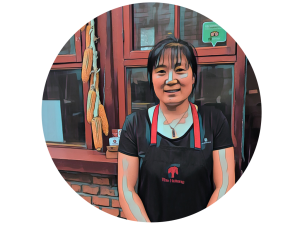 Xing Dingrong
—— 邢定容 ——

Kitchen Supervisor
---
Helps her colleagues coordinate preparation for classes and events. Came to Beijing in 2012 from Guangyuan in Sichuan Province.
Loves new challenges.
Has an amazing memory.
As a result is always reminding people when they forget things.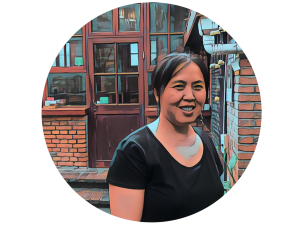 Wei Rong
—— 魏容 ——

Kitchen Supervisor
---
Helps her colleagues coordinate preparation for classes and events. Wei Ayi came to Beijing 4 years ago from Guangyuan, Sichuan Province.
Is a great cook.
Living in Beijing with her whole family.
Is proud of her son who is graduating from a professional cooking school.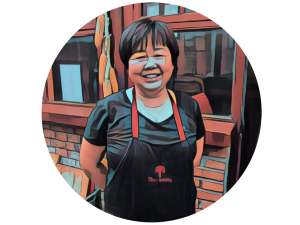 Tang Jian Hua
—— 唐建华 ——

Kitchen Supervisor
---
Tang Ayi came to Beijing 6 years ago from Sichuan Province, Mianyang city. Tang Ayi is very energetic, always smiling and willing to give anyone a helping hand if one is in need.
Loves cooking.
Has two daughters back in her hometown.
Always joking with her colleagues.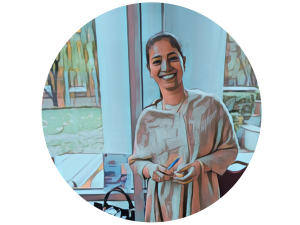 Reshma Khan
——————

Chef
---
Hailing from a family of restaurateurs, Reshma grew up spending many a summer holiday watching chefs cook and honing her talent under trained eyes. Her own family hails from Kerala, Hyderabad, Maharashtra and Gujarat and over the years, Reshma has collected recipes from relatives and friends. She believes that gastronomy can be made simple, and can cater to the requirements of modern life without losing authentic flavors.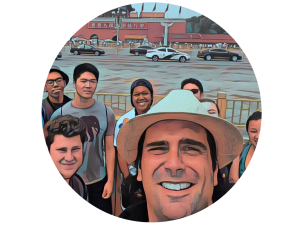 Jeremiah Jenne
—— 张志劢 ——

Historian in Residence
---
Jeremiah is a long-time resident of Beijing, he loves working with a bunch of good eggs, exploring the back alleys of Beijing, and teaching more about this fascinating city. Jeremiah is also our Beijing tour expert, he hosts tours to various iconic Beijing sites every week.
Taught Chinese history to American college students for ten years.
Has a favorite Qing Dynasty official. Also a second. And a third.
Is an avid Boston Red Sox fan.