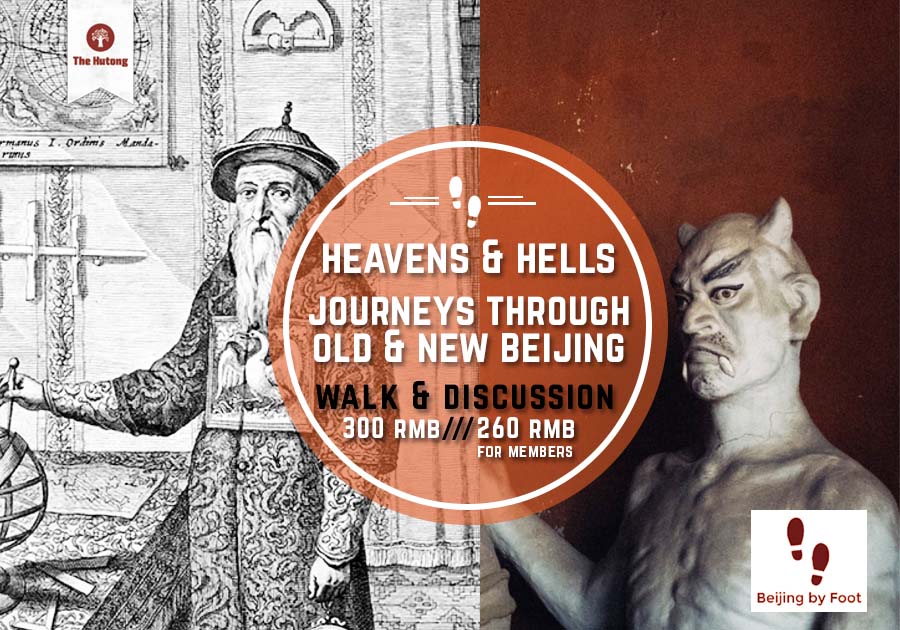 Heavens and Hells: Journeys through Old and New Beijing
Date: Wednesday, December 11th
Time: 1:00 pm – 4:00 pm
Cost: 300 RMB (260 RMB for members of The Hutong) includes all guide fees and admission tickets.
At first glance, Beijing's bustling Central Business District seems like an odd place to search for Old Peking…but it's there if you know where to look.  An observatory built for looking to the heavens. An altar to the sun. A temple depicting the different fates which await sinners in the afterlife. This walk will explore the old among the new, as we travel through modern Beijing in a quest to uncover the past. Along the way, we'll also discuss the development of this area from extramural suburbs to the hub of new Beijing.
Duration: About three hours

Spaces for this walk are limited and registration is required. Details about the walk including meeting points and payment information will be sent by email as part of your registration confirmation. 
~~ Follow Us on WeChat ~~