—  How It All Began  —
In its early stages, The Hutong served as a hub for cultural programs for Hutong co-founders Mark, Stacey, and their friends. At the time, Mark had just come from Australia, where he had been teaching theatre to youngsters, and Stacey was teaching art at Beijing City International School. It wasn't long before word about our courtyard began to trickle around the school's water coolers and the first elementary school groups came down into the hutongs for our onsite programs. These initial events were such a success that multi-day programs around Beijing and off to Inner Mongolia were set in motion for the following year. Soon Josh, who was working for the Olympics, and Morgan, who had worked with students at the University of Ixmiquilpan in Mexico, got on board. They formed a team that had a great passion for education and traveling. The Hutong Education was born.
Since then, we have brought students from schools across China and around the globe on cultural adventures – from bike rides across the rolling hills of southern Yunnan to camping trips in the shadow of the Great Wall, from the fortress tulou homes of Fujian, to the epicenter of Mao's long march. The Hutong Education has been designed to take students to a deeper level of understanding about the locations they visit, and about China as a whole.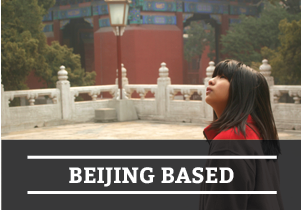 Operating from our traditional, hutong courtyard nestled in the center of China's capital, our activities are designed to delve into Chinese culture and bring the hidden treasures of old Beijing to life.

From the misty mountains of Anhui to the endless sky of the Inner Mongolian grasslands, we do not just visit the tourist hotspots but rather experience the places we visit and take a step deeper.