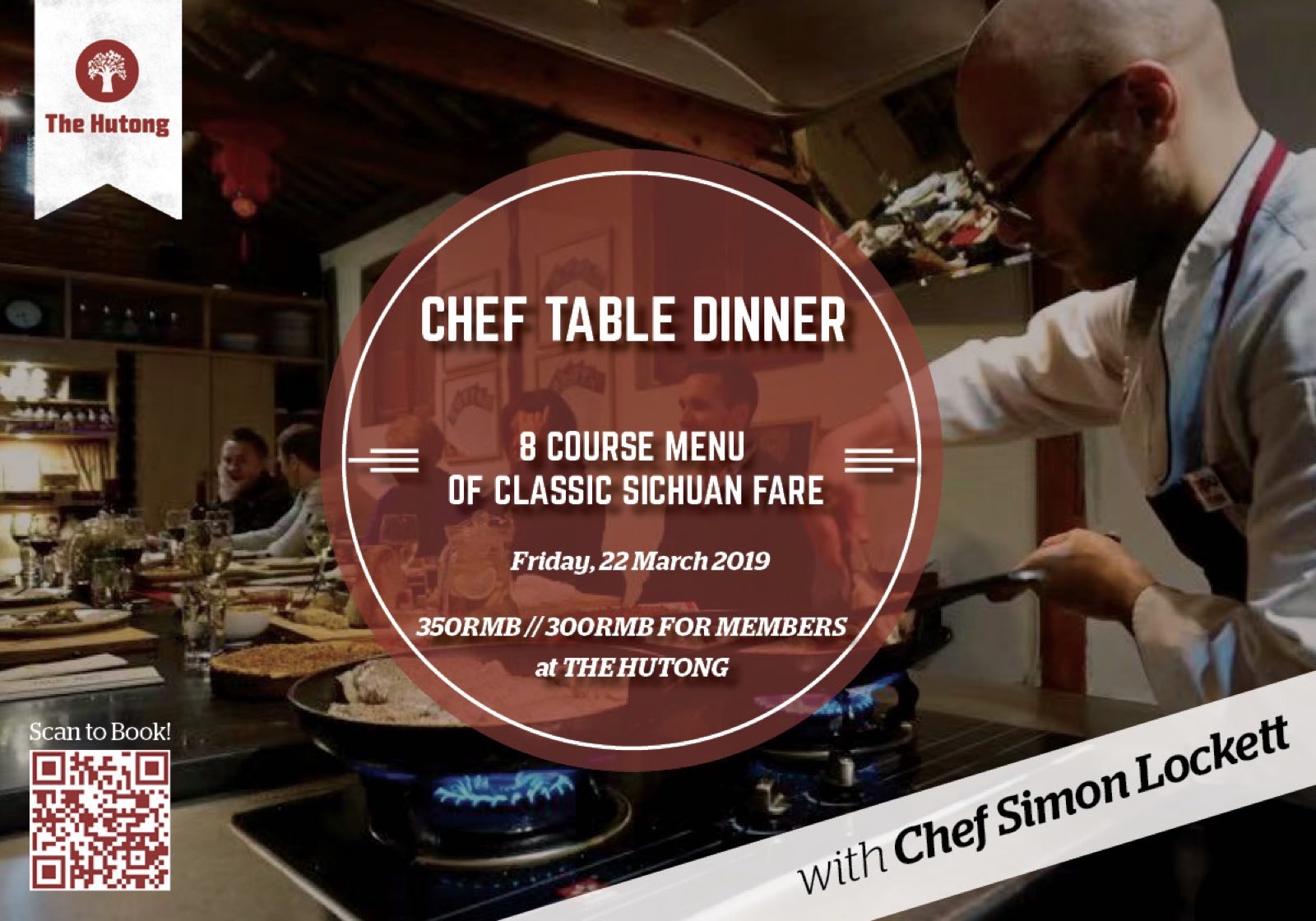 Date: Friday, March 22nd
Time: 7:00pm – 9:30pm
Cost: 350 RMB, 300 RMB for members includes free flow beer and soft drinks
Our chef's table series offers an intimate dining experience with guest chefs, giving you the opportunity to see how their dishes are prepared up close in our hutong kitchen. Engage with chefs as they personally serve you, introducing the background and inspiration behind each course. Set menus allow you to relax while the experts compose a memorable meal.
This March, Chef Simon Lockett joins us from Tokyo to serve an eight-course meal of classic Sichuan fare. After retiring from an international career in professional skateboarding, he started his study of Sichuan cooking. Simon has spent the last 7 years under the tutelage of chef Shigeru Yamanashi, famed for his tenured career preparing Sichuan cuisine in top restaurants throughout Asia. Join Chef Simon as he guides you through the subtleties of 川菜, demonstrating that the food of Sichuan is far from just málà.
8-Course Menu: 
Smashed Cucumber with Garlic
Spinach In Ginger Sauce
Cold Pork In Hot Sauce with Garlic
Fragrant Fish Flavoured Eggplants
Steamed Fish in chilies and Sichuan Peppers 
Steamed Chicken in Five Spice Rice Powder
Ma Po Tofu
Ginseng Soup