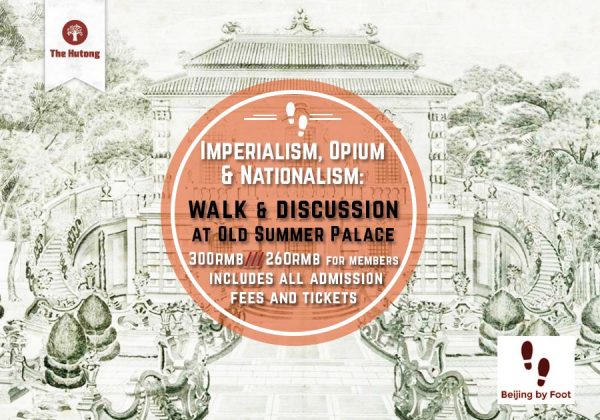 Imperialism, Opium, and Nationalism: A Walk and Discussion at the Old Summer Palace
Date: Saturday, June 3
Time: 3:00 pm – 6:00 pm
Cost: 300 RMB (260 RMB for members of The Hutong), including all admission costs, guide fees, and tips.
The Old Summer Palace was the original site of three imperial gardens, including the Yuanmingyuan. These gardens were part of a chain of palaces, landscapes, lakes, and villas that stretched for miles nestled in the foothills northwest of Beijing.
In 1860, the gardens were destroyed as part of the Second Opium War. Today the shattered pillars, crumbling marble foundations, and abandoned archways are a vivid reminder to visitors of the "Century of Humiliation" and the tragedy of imperialism in 19th-century China. The events of that era continue to shape how China views the world today.
We will discuss the background to the Opium Wars, the sacking of the imperial gardens, and how memories of those events are kept alive in China's contemporary political culture. Along the way, we will wander the ruins and explore one of Beijing's most beautiful and haunting historical parks.
Duration: About three hours

Spaces for this walk are limited and registration is required. Details about the walk, including meeting points and payment information, will be sent by email as part of your registration confirmation.