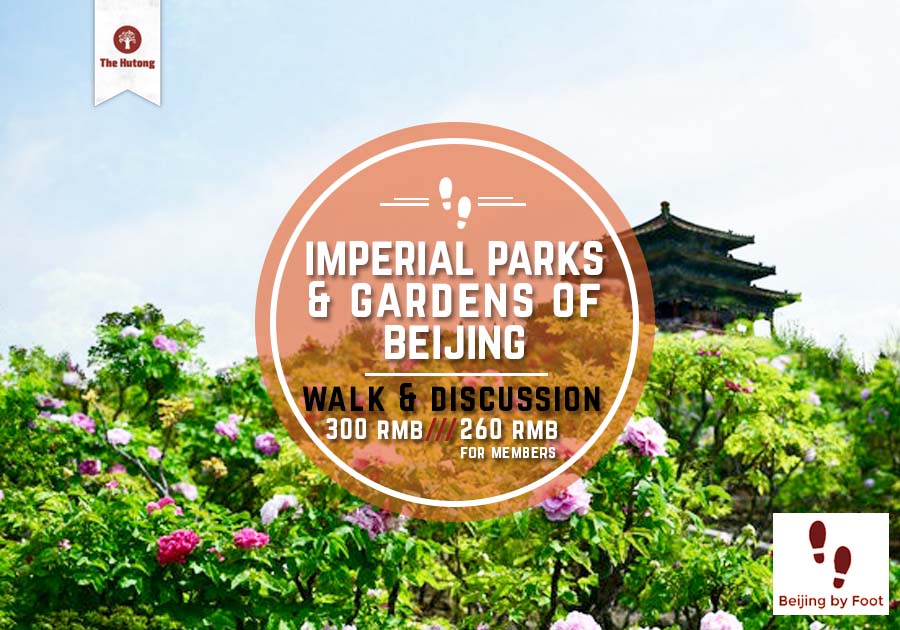 Imperial Parks and Gardens of Beijing: A Walk and Discussion
Date: Saturday, March 14th
Time: 2:00 pm – 5:00 pm
Cost: 300 RMB, (260 RMB for members of The Hutong) includes all admission costs, guide fees, and tips.
Tired of sitting at home? Want to get out and experience a little fresh air?
Beihai and Jingshan Park are two of the most famous and beautiful parks of Beijing. For centuries these former imperial gardens were off-limits to commoners. Today, they are important historic landmarks as well as a gathering place for Beijingers. This walk blends imperial architecture, history, and local life in one two-hour experience. We'll explore these parks and talk about how the emperors and their families enjoyed these grounds. We'll climb up Jingshan (about a 5- to 10-minute walk) and get a 360-degree view of the old city and we will also visit Hortensia Island in Beihai Park.
Please note that our route may be altered depending on changes in policy or at the request of park authorities. Should that happen, we ask for your patience and understanding in these challenging times.
Duration: About three hours

Spaces for this walk are limited to four spaces and registration is required. Details about the walk, including meeting points and payment information, will be sent by email as part of your registration confirmation. 
Future Walks: