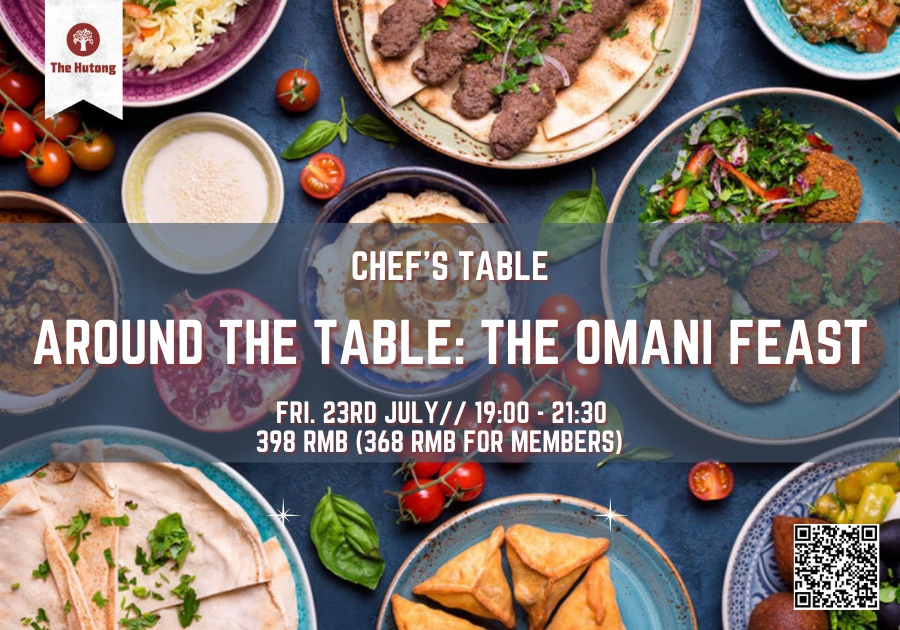 Around the Table: the Omani Feast
Date: Friday, 23rd July
Time: 19:00-21:30
Cost: 398RMB, 368RMB for members including one drink.
Food like in all countries is what brings family, friends and strangers together each day, and in Oman, it's a huge part of its culture. Omani food is strongly influenced by its strategic position on the Arabian Peninsula from century-old spice trading routes. Traditional Omani cooking is nutritious and varied with a heavy emphasis on cardamom, saffron and turmeric, reflecting the country's ethnic diversity. For this dinner we will serve lamb shuwa, we won't be cooking ours in an underground pit! But we can assure you some delicious "authentic-tasting" lamb that you will not forget! Join us for an Omani feast and learn more about this hidden cuisine on the Arabian Peninsula!
Arabic Mezze Platter
Pumpkin Hummus, Red Pepper Hummus, Falafel, Olives, Pita Bread and Vegetable Sticks
Main
Lamb Shuwa – marinated lamb in a special homemade spice mix and wrapped in banana leaves
Sides
Halloumi and Feta Cheese Bread
Lebanese Roasted Potatoes
Omani Mint Salsa
Dessert 
Sticky Date Pudding and Cardamon Infused Ice Cream, Topped with Pistachios and Coconut Flakes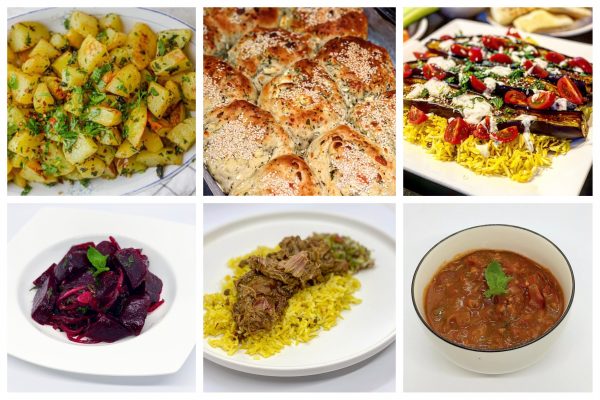 About the Chef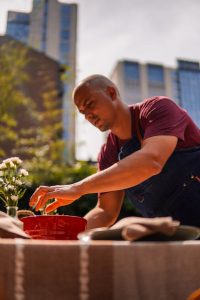 David Nicholson worked in education for the past 10 years and, on the side, worked as a private chef building a base of clients in China and abroad. He enjoys creating a unique, soulful culinary experience inspired by his time travelling to almost 50 countries. Drawing on his favourite elements from global cuisines, David has created his own signature style, which is shaped and influenced by flavours and techniques local to where he's visited. He has a strong passion for introducing people to the flavours of Oman, where he was born and grew up. For the Omani and Arabic-themed night, expect new and exciting flavours and a look at what the beautiful country of Oman has to offer from its kitchen!
For more information,  please contact us.
   Email: info@thehutong.com  Mobile & Wechat: 15901046127
---