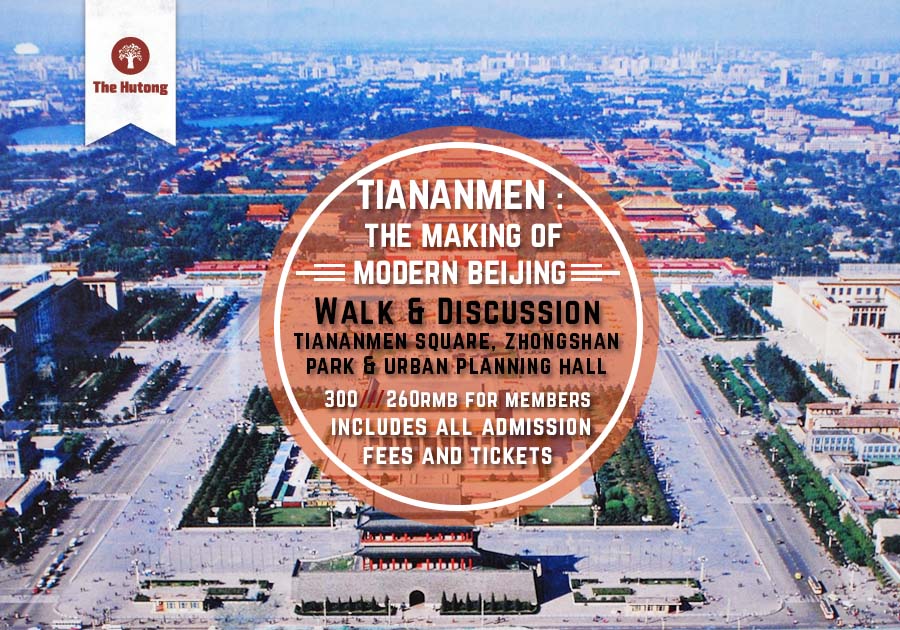 Tiananmen and the Making of Modern Beijing:  A Walk and Discussion at Tiananmen Square
Date: Tuesday, November 22nd
Time: 10:00 am – 1:00 pm
Cost: 300 RMB, 260 RMB for members includes all entrance tickets.
For much of China's 20th century, the area around Tiananmen has been the political epicenter of the Chinese nation. Certainly, it represents the beating heart of the city of Beijing.
This walk and discussion will take us through Beijing's history as an imperial capital and how the abdication of the last dynasty in 1912 and the founding of the PRC in 1949 fundamentally transformed this city.  We'll visit the Beijing Urban Planning Hall (a fascinating museum in desperate need of a catchier name!), walk through Tiananmen Square, and explore the historic imperial sites of the adjacent Altar of Agriculture (Zhongshan Park) and the Ancestral Temple (Worker's Cultural Palace). We'll look at the history of the city, the political significance of Tiananmen, and the ongoing evolution of Beijing from an imperial city to a modern capital.
The walk is led by a native-English speaker, a trained historian who has spent over a decade in Beijing teaching and researching Chinese history.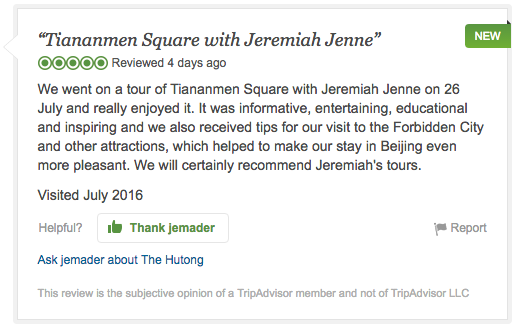 Spaces for this walk are limited and registration is required. Details about the walk including meeting points and payment information will be sent by email as part of your your registration confirmation. 
We never cancel a walk and discussion. If you sign up, we're walking!