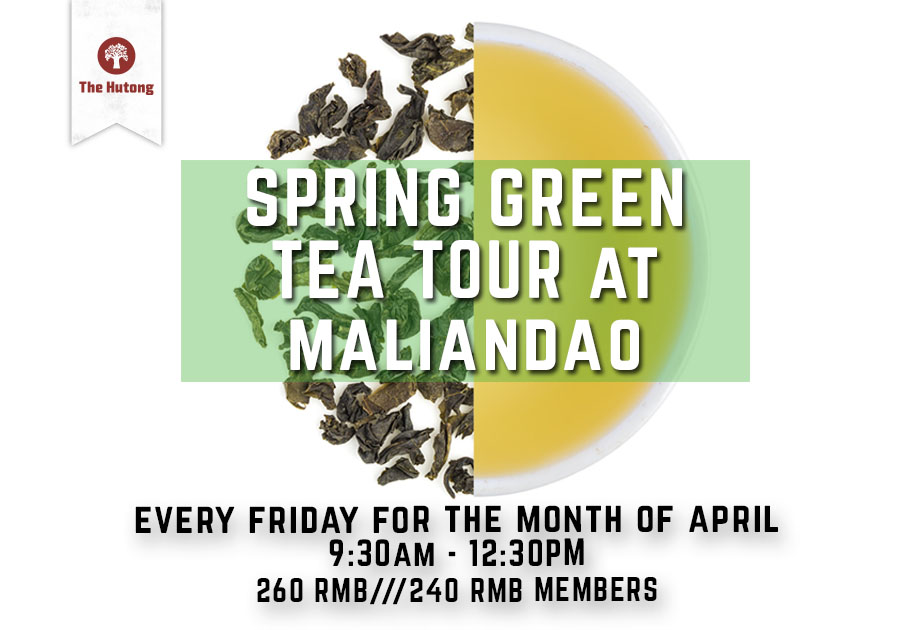 Spring Green Tea Tour
Date: Friday 14th April
Time: 9:30am – 12:30pm
Cost: 260RMB, 240RMB for members
Dates:
Friday 14th April
Sunday, 16th April
Friday 21st April
Friday 28th April
Spring tea refers to the new tea leaves harvested in Spring. In ancient China, tea was drunk according to the seasons of the year. Once the golden tea season had passed after Spring, the quality of the tea also would drop a level. According to a classical Chinese saying, the "flavor of the tea will change after the rains fall, and moisture accumulates within the leaves."
So the best quality tea will be picked in March and April. The speciality of the tea picked during this period is tender leaves, less moisture in the leaves and excellent taste with freshness and fragrance. During this time, Maliandao is full of green tea with a cornucopia of flavors and varieties. Tea vendors are also busy with setting tea out to show the passersby and also busy with packaging tea for hotels, restaurants and tea shops outside of Maliandao and even outside of Beijing.
The Hutong will launch our spring tea tour during the month of April for those of you who are really passionate about tea and would love to forage some top quality green tea leaves.
春茶,顾名思义春天的茶叶。在中国老辈的眼里,喝茶是极讲究时令的。往往时令一过,茶叶的档次便会降去一个等级。依照老辈人的话说,雨水多了,茶叶的水分含量会逐渐增大,从而茶味就不正了。因此上好绿茶的采摘,通常在三、四月份。这时候采摘的叶子所揉成的茶叶便为清明绿茶。此绿茶的特点是叶嫩,水分少,沏来茶味清香,醇和爽口。马连道的茶城也在这时候被满满的绿茶所包围,琳琅满目的品种,眼花缭乱的价格。(茶商们也纷纷忙碌起来,一面摆出样品,为往来客人做零售,一面打包装箱,给其他茶商、宾馆或酒店做批发)。为了使您感受并且品尝到中国时令的春茶—绿茶,胡同将会为那些喜欢春茶又不知去哪寻找的朋友们在4月上旬和下旬推出春茶游。

~~ Follow Us on Wechat ~~    
Celebrating a Decade of Exceptional Cultural Experiences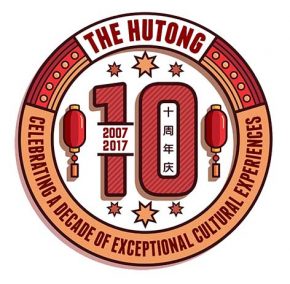 We opened our Hutong courtyard doors ten years back with a simple wish: to create a special place where people could come together, learn from one another, and have a great time. We never imagined we would be where we are today: running programs across China, with an incredible team from across the globe.
十年前我们打开了在北新桥九道湾1号的四合院大门,只为了一个愿望:为大家提供一个可以相聚,学习与共享美好时光的平台。就这样,胡同可以从那个时候一直走到了今天。现在,我们拥有这来自世界各地的团队,并在全中国各个地方都有不同的活动, For our ten-year anniversary, we'll be celebrating each month of 2017.  一眨眼,十年过去了,在迎接2017年的到来的同时,我们想要和大家一起庆祝这个难得的庆典。
The Hutong's Tenniversary:  http://thehutong.com/tenniversary/