The secret behind our successful and innovative programming comes down to the strength of our staff. With that, we are excited to announce the addition of three tremendous good eggs to our Hutong Family: Jun, Marissa, and Femi!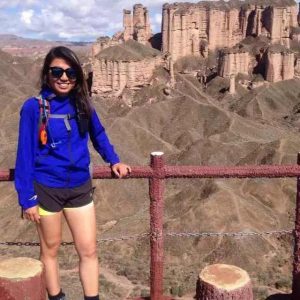 Jun is from northeastern China and lived in Cyprus for the past seven years where she studied Tourism and Hotel Management. While there, she joined a hiking group and spent her spare time hiking and trekking around Cyprus and Turkey. After returning to Beijing, Jun led numerous trips crafted to provide immersive cultural experiences in China.
In 2016, Jun went to Taiwan and completed the Global Outdoor Adventure Leadership and Wilderness First Responder courses from WMAI before returning to Beijing and joining the Hutong family.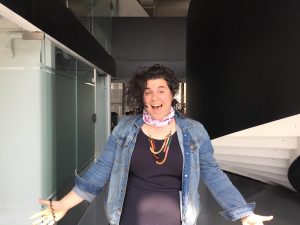 Marissa is from Virginia, U.S.A and came to China nine and a half years ago on an internship with BICF. Before joining the Hutong, she worked in professional voice recording, as well as in the food and beverage industry.
She loves playing, singing and writing music, and can often be seen with her ukulele or guitar ready to strum out some folksy tunes. She is also a great and adventurous cook!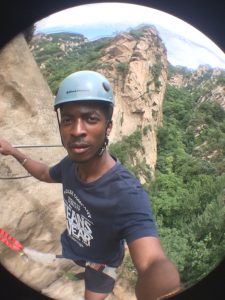 Having lived in China for the past 8 years, Femi often gets referred to as a 中国通 and admits that Chinese has replaced his mother tongue, Yoruba; he feels more at home in China than in Nigeria. He currently runs a poetry club and is passionate about portrait photography, poetry, songwriting, and singing.
After completing his Master's degree in computer science, he joined the Hutong for an internship and continued on in a full time position.
We recently caught up with Jun, Marissa, and Femi to get to know them a little better. Here is what they had to say:
What drew you to The Hutong?
Jun: The level of professionalism in the Hutong team and how much of a fun learning process working here as a freelancer was.
Marissa: Honestly, it was the fact that everyone I met who worked at the Hutong absolutely loved it.  It didn't matter what nationality or cultural background they were from, they all loved one another and their work so much.
Femi: I've always wanted to work at a place with a sense of family, and also a place where I could put my rather eclectic skill set to use; an environment that fosters growth and a job that makes an impact. The Hutong ticked off all those boxes for me, and I am very excited to be a part of the Hutong family.
What are you currently doing at The Hutong?
Jun: I'm a Programs Coordinator and program leader. I also help with making negotiations with local vendors. People say I'm really good at getting good deals!
Marissa: My title is Program Coordinator, but I'd say that's a catchall term for "all the things" so to speak.  I am working both at the venue and with the educational trips that venture outside Beijing as well as on some HR initiatives.
Femi: My current title is IT manager and marketing coordinator. During my time as an intern, my main tasks included web development, photography and videography, marketing, and joining programs as support staff. So basically a bit of everything.
Do you have a favorite quote?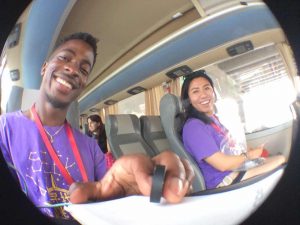 Jun: "Less is more"
Marissa: I have a massive wall of quotes in my bedroom at home.  A few of my favorites:
"Passion will make you crazy, but is there any other way to live?"  –Howard Hughes
"Even if you're on the right track, you'll get run over if you just sit there" –Will Rogers "
Femi: A current favorite is the quote by Steve Jobs: "You can't connect the dots looking forward; you can only connect them looking backwards. So you have to trust that the dots will somehow connect in your future". 
 What is the most important thing you have learned in the last five years?
Jun: I've learned to "just try it".
Marissa: Living life in this crazy city teaches you to dig deeply into your reserves of patience, flexibility, and grace.  However, I think the most important thing I have learned is that it's too much work not to be your true self.
Femi: The importance of surrounding yourself with good people and learning to believe in yourself.
What is the last book you read?
Jun: The Little Prince by Antoine de Saint-Exupéry
Marissa: The Underground Railroad by Colson Whitehead
Femi: Purple Hibiscus by Chimamanda Ngozi Ndichie. It was refreshing to read a book by a Nigerian author. I found it so relatable.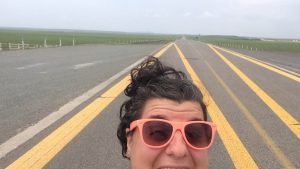 What music are you currently listening to?
Jun: I'm currently listening to Amy Winehouse
Marissa: Sarah Watkins's album "Young in all the Wrong Ways," the song Ditchdigger by Tyler Lyle, the song Poison Cup by M. Ward, and a bunch of other things from all over!
Femi: I'm listening to the album Blond by Frank Ocean and also to some Fela Kuti music like Water No Get Enemy.
What's one thing you've always want to do?
Jun: Getting a tattoo, donating blood and canyoning.
Marissa: Hip hop dancing and woodworking/carpentry, and also taking an impromptu trip to France…I can still do that one!
Femi: Skydiving! After bungee jumping a few years back, I think I'll really enjoy skydiving.  
Favorite travel spot?
Jun: Africa! I've visited Morocco, but I really want to go back to the continent and see more of it!
Marissa:I always fall in love with everywhere I go, so I can't possibly pick a favorite.  There's always something to love about a place whether it be the architecture, the public transportation, the food, or the people.  Everywhere I've ever gone has always connected with me in a meaningful way.
Femi: I really enjoyed my time in Thailand and Cambodia when I visited a few years back. They reminded me so much of home and I loved the laid-back feel and nature.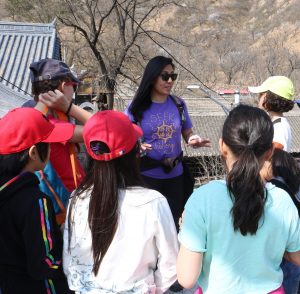 What do you like to do in your spare time?
Jun: Watching films, running, cooking, and travel.
Marissa: I love cooking and organizing (and reorganizing) my kitchen, making headway on reading my long list of books, making and writing music with friends, and having as many meaningful conversations over coffee as I possibly can.
Femi: I like to work on my music, photography, and poetry. There's also the occasional TV show binge-watching 🙂  
What is an ability you wish you had?
Jun: The ability to be a fast learner. 
Marissa: I would like either the ability to teleport (no traffic ever again!) or the ability to place my hand on a book and have read it and retained it instantly.
Femi: Teleportation. Getting to travel anywhere instantaneously would be so cool.
Would you rather be a tiny elephant or a giant hamster?
Jun: A giant hamster.
Marissa: A tiny elephant of course!  So CUTE!
Femi: A giant hamster for sure! I wonder if people will still find it cute.