We are from all over the globe, but we have one thing in common: we are captivated by Chinese culture and are passionate about sharing it with our guests! Click here if you think you would make the perfect addition to our team and would like to apply.

Co-Founder
Currently on a mission to take The Hutong to new places, and find our reach in Australia, Mark does have a loud voice and too often speaks over the top of any unsuspecting passers-by. So naturally we sent him off to one the world's farthest flung corners to spread the message of Hutong love.
· Struggles with his short attention span.
· Dreams big, sometimes too big.
· Treats all Hutong colleagues like they were born to love Chinese tea as much as he does.

Co-Founder
Stacey is one of the co-founders of The Hutong and cannot believe how fortunate she is to have embarked on such an incredible journey with such a talented team. Stacey could never have guessed that an 18-month stint as a tour leader in China, could evolve into a business as exciting and rewarding as The Hutong.
· Now known as "Ranger Stacey" and taking some time out to work with the penguins in Australia.
· Can only sing Chinese, not speak it. Can only recognize characters when singing karaoke.
· Is learning to surf, with very little success, but loving the challenge of attempting something new.

Managing Partner
Morgan focuses on growing the business as well as promoting a high standard of professionalism and a great company culture. He loves The Hutong's egalitarian and creative environment and looks forward to continue to learn and grow with his amazing teammates.
· Knows perfection is unattainable; trying our best is not.
· Is a wanderer at heart and in life.
· Is from New York City – enough said!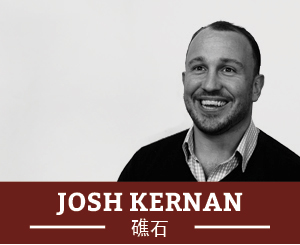 Director of Educational Programs
Josh is responsible for The Hutong's burgeoning Education Department. He firmly believes that the key to inspiring growing minds is to make tangible, hands-on experiences accessible and fun, while offering students a window of reality into this mind-boggling country.
· Loves all sport, especially rugby, currently representing Beijing Devils RFC.
· Has worked at Beijing, London and Sochi Olympic Games.
· UK born and raised, but constantly mistaken for Australian.

Business Development & Sales Manager
While beginning his Hutong tenure in the education department, Ben now devotes most of his waking hours to creating and developing high-quality, professional corporate programming catered to clients from all walks of life. A student of Chinese history, language, and culture, Ben appreciates the way The Hutong strives to promote cross-cultural learning and understanding.
· Is a nice Jewish boy from New York.
· Can be seen on stage from time to time playing guitar with different bands around Beijing.
· Was unofficially knighted on his first trip to England as an 8-year old.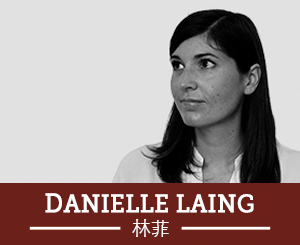 Communications Manager
Danielle manages communications for both The Hutong's onsite and offsite departments. Whether it's through social media, design, sales, or event planning, she loves engaging clients and leaving a positive impact.
· Passionate about cooking (and eating!).
· Has travelled to 29 countries but her favorite place on the planet is still her hometown: Toronto, Canada.
· Loves – but is mildly terrified by – scuba diving.

Venue Manager
Wang Bingbing works on culinary coordination with sour chefs, ayis and clients for all of our onsite culinary events. She's also developing our Corporate Hook n Cook experience and curates our recipe collections, making sure only the tastiest dishes are prepared in our kitchen.
· Has the most beautiful smile in the world.
· Loves to share Chinese culture and learn more about Western culture.
· Is from Henan province.

Culinary Coordinator
As a Sichuan native, Jane loves spicy food and sees her self as a spicy kind of girl too! She's passionate about learning and growing with The Hutong team at our cosy courtyard venue. When she's not seeking challenge in the Hutong Kitchen, she's swimming, exploring China and planning her dream trip around the world.
· Believes being healthy is life's biggest fortune.
· Likes doing more and talking less.
· Loves the people around her, and believes they are all lovely like angels.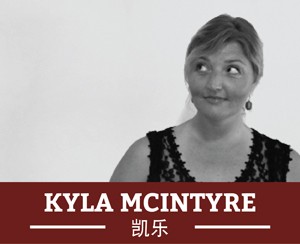 Educational Programs Coordinator
Kyla is responsible for the development and execution of Education Programs at The Hutong. She spent 3 years teaching primary education at an international school in Beijing, and 3 on a freelancing adventure, which has led her to her current role at The Hutong! She loves playing a part in the growth that takes place when students experience new things.
· The name of her Canadian hometown and province are local native words for a 'berry that turns your mouth purple near the fast flowing river'; Saskatoon, Saskatchewan.
· Her Grandma is a clown and ventriloquist. True story.
· She loves exploring the world by scooter, being outside, being in water, and being with awesome people!

Education & Corporate Cheerleader
Endlessly enthusiastic and positive, Kristen is also a perfectionist at heart and the energizer bunny for The Hutong's creative education programs, travel bike adventures and getaway corporate packages.
· From Sunny California and yes! She was a cheerleader in high school.
· Founder of Beijing's lifestyle blog: LumDimSum.com
· Is a biking maniac. Through rain, wind and snow, she's biking all over the city on any given day.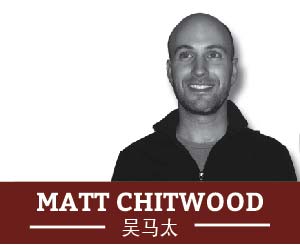 Programs Manager
Matt has been on an educational adventure across Greater China for nine years now. He loves discovering hard-to-access parts of China and making these experiences available to others. With an MA in China Studies and Economics, Matt is passionate about the integration of theory and personal experience and loves to see students light up when these two come together. He is an avid pianist/accordionist/ukuleleist and can throw a mean frisbee.
Facts:
Grew up with a pet pig named Pete

Once shared the Bird's Nest stage with rock legends Mayday 五月天 for 80,000 fans (theirs, not mine)

Favourite comfort food: 地三鲜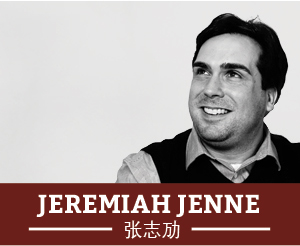 Historian in Residence
Jeremiah is a long-time resident of Beijing, he loves working with a bunch of good eggs, exploring the back alleys of Beijing, and teaching more about this fascinating city. Jeremiah is also our Beijing tour expert, he hosts tours to various iconic Beijing sites every week.
· Taught Chinese history to American college students for ten years.
· Has a favorite Qing Dynasty official. Also a second. And a third.
· Is an avid Boston Red Sox fan.

Tea Journeys Account Manager
Sherry is responsible for Tea Journeys, and liaising with clients in Beijing's premium food service sector. She focuses on sourcing the finest teas and teaware and developing them into products worthy of world-class cafes, restaurants, and bars.
· Loves tea and tea culture, always on the look out for new and innovative interpretations.
· Is addicted to local snacks.
· Loves her daughter, and spending time with her family.

Kitchen Supervisor
Helps her colleagues coordinate preparation for classes and events. Came to Beijing in 2012 from Guangyuan in Sichuan Province.
· Loves new challenges.
· Has an amazing memory.
· As a result is always reminding people when they forget things.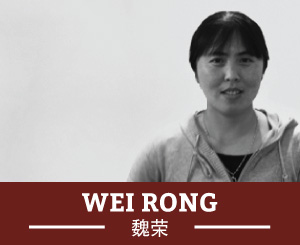 Kitchen Supervisor
Helps her colleagues coordinate preparation for classes and events. Wei Ayi came to Beijing 4 years ago from Guangyuan, Sichuan Province.
· Is a great cook. 
· Living in Beijing with her whole family.
· Is proud of her son who is graduating from a professional cooking school.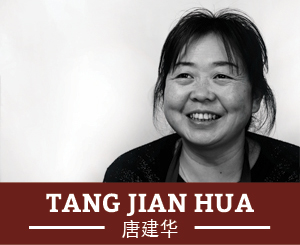 Kitchen Supervisor
Tang Ayi came to Beijing 6 years ago from Sichuan Province, Mianyang city. Tang Ayi is very energetic, always smiling and willing to give anyone a helping hand if one is in need. 
· Loves cooking.
· Has two daughters back in her hometown.
· Always joking with her colleagues.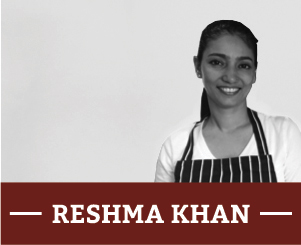 Hailing from a family of restaurateurs, Reshma grew up spending many a summer holiday watching chefs cook and honing her talent under trained eyes. Her own family hails from Kerala, Hyderabad, Maharashtra and Gujarat and over the years, Reshma has collected recipes from relatives and friends. She believes that gastronomy can be made simple, and can cater to the requirements of modern life without losing authentic flavors.